Elective surgeries have been rescheduled, and outpatient clinics will be closed tomorrow at Tauranga and Whakatāne hospitals as nurses, midwives and healthcare assistants walk off the job for the first time in decades.
The nationwide 24-hour strike from 7am tomorrow to 7am on Friday comes after nurses rejected the DHBs' latest pay offer.
The New Zealand Nurses' Organisation (NZNO) had 1500 members at the Bay of Plenty District Health Board and said it was likely more than 500 would strike.
Read more: Nurses vote to strike but acting PM says there is no more money
Nurses union rejects pay offer and head to mediation
Others would work to ensure life-preserving services continued at the two hospitals.
Hospital services would be reduced to a minimum, and the Bay of Plenty DHB said some, including elective (planned) surgeries, had been rescheduled.
Lynette Taylor, a recovery nurse at Tauranga Hospital, told the Bay of Plenty Times at least 500 nurses would be protesting on Cameron Rd tomorrow.
The NZNO yesterday said members had voted to reject the latest District Health Board Nursing and Midwifery Multi-Employer Collective Agreement offer.
It was the fourth offer from DHBs and worth $500 million. It would see all nurses receive a pay rise of at least 9.5 per cent in the next year.
Taylor said it would be her first nationwide strike in her 30 years as a nurse.
"The majority of nurses are not happy with the offer, and they want to voice to the public that there needs to be a change in what's happening with nurses in New Zealand."
She said nurses needed recognition for greater responsibilities and increasing overtime.
Bay of Plenty DHB chief executive Helen Mason said emergency and essential services would be maintained during the strike, but services that could be deferred would be.
Some, such as outpatient clinics, would be closed.
"Our number one consideration will be patient and staff safety."
Mason said people should not delay seeking medical treatment and go to hospital if it is urgent.
She said contingency planning for the proposed strike had been ongoing for the past three months.
Speaking on behalf of all DHBs, Mason said they were disappointed nurses rejected the revised offer.
"We respect nurses' right to strike in support of their claims, we also need to recognise that negotiation involves a degree of compromise – we have moved significantly over the last six months and have made an excellent offer.
"It is still not too late to prevent this disruption, and we urge the NZNO and its members to help us try to find a way forward."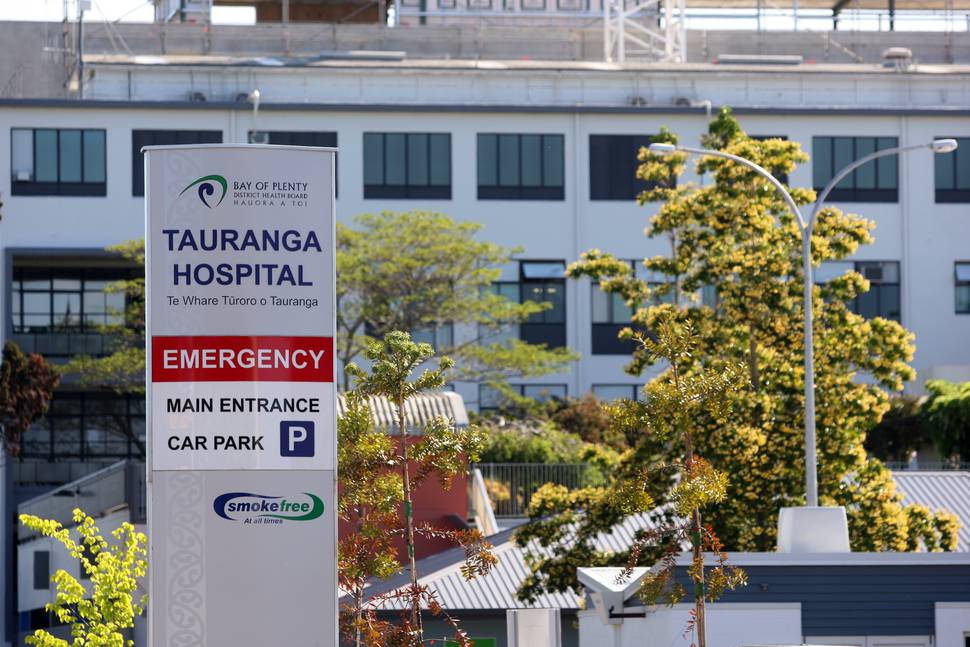 Kapiti and Coast chief medical officer John Tait, speaking on behalf of clinicians around the country, said between 6000 and 8000 elective procedures would be deferred.
Essential and acute services would be prioritised, outpatient appointments and elective surgeries rescheduled, and inpatients assessed to see if it was clinically appropriate to discharge them.
NZNO industrial services manager Cee Payne said 30,000 members would be involved in the strike nationwide.
She said the organisation had been ordered to take part in further talks facilitated by the Employment Relations Authority in a final effort to avert strikes.
However, Payne said it was unlikely that would result in an agreement nurses would be happy with if there were no more funds for an improved offer.
Acting Prime Minister Winston Peters said the pay offer rejected by nurses was the best the Government could offer and there was still time to avert industrial action.
He said not everything could be fixed in one year and nurses needed to be patient.
What you need to know
• For information on appointments, call BOPDHB Patient Information Centre on 0800 333 477, 7.30am to 6pm Monday to Friday.
• On the day of the strike, people should still go to hospital if the matter is urgent. Dial 111 for emergencies or an ambulance.
• Otherwise people should visit their GP or a local pharmacy.
• Free medical advice is available 24/7 at 0800 611 116.
• For a list of services open, reduced or closed, visit www.bopdhb.govt.nz
- Additional reporting: NZ Herald