The family of Don Henry Turei Jnr has told the High Court of his children who will grow up without a father, of the emptiness they feel without him and of the wailing when they found out he was dead.
They read their victim impact statements in the High Court at Rotorua today where Andre Robert Taiapa, 39, was sentenced to six years and four months imprisonment for the manslaughter of Turei, 38.
Turei, a member of the Tribesmen gang, was killed in November 2016 when Taiapa, a member of the Mongrel Mob, knocked him off his motorcycle near Te Kaha.
Turei had just left a family wedding and was heading to the reception when he rode past a group of Mongrel Mob members unveiling a plaque at a marae.
Earlier in the day, Mongrel Mob members and the Tribesmen motorcyclists had agreed the Tribesmen would remove their gang regalia while in the area.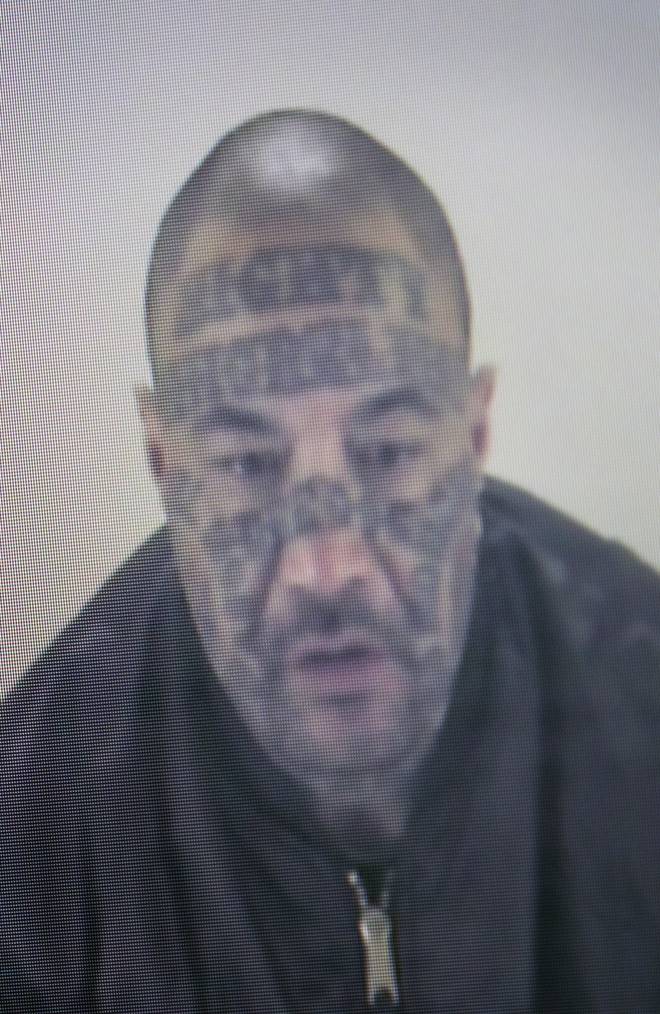 Turei's partner read out her victim impact statement in court. She had three children and two grandchildren with Turei. He died before meeting their second grandchild.
She explained how she felt lost without Turei and found it hard to sleep or concentrate at work.
"You [Taiapa] have ruined our lives forever ... he was my backbone," she said.
"We were a team and life will never be the same. It's so sad to see our children, our mokopuna, grow up without their koro, their dad.
"It is hard to see our 5-year-old crying for her dad."
She said the pair were planning to build their own home.
"He was not just a Tribesmen, he was a strong man, a family man, a man of few words but he had a big heart.
"We had so many dreams we shared and now this is all gone."
One of Turei's cousins told the court he was friendly, caring and outgoing and a strong kapa haka performer.
"Don was a staunch performer ... When he stood on stage he would be the most fearsome warrior.
"It's been one year and six months since we last saw Don, last heard his voice and this emptiness never gets easier."
His cousin told of the day of Turei's death. How approaching the scene of the crash she could hear screams and wailing.
"I can't believe whatever he was wearing that day warranted this pain and suffering. Our family will live the rest of our lives without hearing his voice, without feeling the warmth of his hug.
"Things are not the same."
Justice Graham Lang handed down the sentence to Taiapa.
He told Taiapa it was clear he had deliberately rammed Turei's motorcycle, pushing it 70m along the road, eventually into a ditch.
Lang said Taiapa and the other Mongrel Mob members did not stop to determine if Turei was injured, and instead yelled gang slogans and made barking noises at him as he lay, wounded in the ditch.
It took a year-long police investigation to determine Taiapa was responsible for the death.
"[Turei] will never be able to enjoy the company and pleasures of his mokopuna. He won't be able to hold them in his arms. But the consequences are so much wider than that," Lang said.
"[His family] tell of the heartbreak and loss this family has suffered from a loved one being snatched away from them in the prime of his life. This offending has been catastrophic."
Lang said Turei, who was affiliated with the Mongrel Mob in Porirua, had previous convictions running "several pages".
He sentenced Taiapa to six years and four months in prison. Taiapa will be eligible for parole after serving half of that.
Taiapa was also disqualified from holding a drivers' licence for four years from the date of his release from prison.