Hawke's Bay holiday and school camp Stoney Creek Ranch has closed, despite being fully booked for a year ahead.
Although the camp hopes to some day reopen, remedying health and safety concerns from ageing trees, storm damage and the need to upgrade cabins and other facilities, are too expensive.
Manager Liz Wilson announced the closure on Facebook last week and Stoney Creek Ranch Trust chairman Colin Lister confirmed it yesterday.
Lister said the trust hoped to find ways of reopening in the future, despite the difficulty of raising finance to run the camp and its programmes for the mainly needy groups and individuals who use it.
Founded more than 30 years ago by Barry Andrews, who died in March this year, the camp is on 20ha 25km west of Hastings, off State Highway 50 near Maraekakaho. It slept up to 96 and had an average occupancy of more than 30 weeks a year, Lister said.
It was particularly popular with schools and such agencies as Birthright and others supporting special needs, and also ran usually fully booked five-day programmes in each week of the school holidays.
A decision to close had been made in January and two staff had been made redundant, but Wilson and fellow director Mark Town-Treweek ran a minimal camp during school holidays in April, using only facilities that could be used safely.
Lister said the camps couldn't safely provide the programmes for which it was known - such as horse-riding and motorbikes as well as the flying-fox.
Groups and people who have booked were being refunded, including those fully booking the two five-day July school holiday programmes.
The trust was expected to start considering options at a meeting next week.
Some of the almost 150 messages responding to the Facebook post called for support to help reopen the camp.
Wilson, who has been at Stoney Creek for most of the past 20 years, said on Facebook she was "really sorry" to announce the closure.
"We have tried so hard as a trust to keep camp running on the bare minimum, but sadly with some massive health and safety issues and some very expensive maintenance jobs we are unable to find the hundreds of thousands needed to bring down trees that are old, rebuild activities in Health and Safety areas etc," she said.
"We are heartbroken to say the least," she said.
Smaller camps based in the woolshed and using tents are a possibility, she said, and it was hoped the camp could reopen. "But for the next few years this is not possible."
Stoney Creek was one of the last camps of its type in New Zealand, especially in relation to school holiday camps.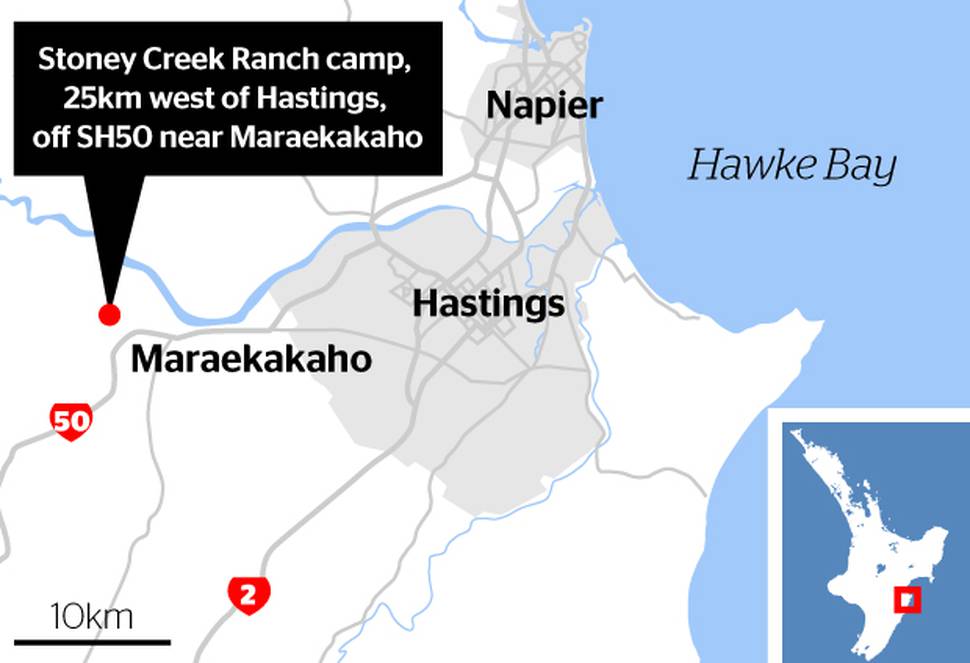 Demand had always been strong but particularly since the closure of Camp David in 2009, after 22 years running similar programmes at a site alongside the Tukituki River near Havelock North.
Lister said closures of similar camps throughout the country were expected as operators were unable to sustain the costs.
Tamatea Primary School principal Wiremu Pearson said his Year 5 and 6 pupils had used the camp until about 18 months ago, and now used a site near Rotorua, partly to get the pupils out of their normal environment.
But he said schools elsewhere wanting to provide their pupils with a different experience would come to Hawke's Bay, he said.
"We enjoyed our times at Stoney Creek," he said.
"The team were very approachable, they had wonderful values, the food was outstanding - and the kids enjoyed the pancakes on Fridays."