A car has driven through a fence and over a wall in The Warehouse carpark in Taupo.
A police spokeswoman said the driver attempted to reverse out of a park this afternoon but ended up going forward and the car is now lodged on the wall.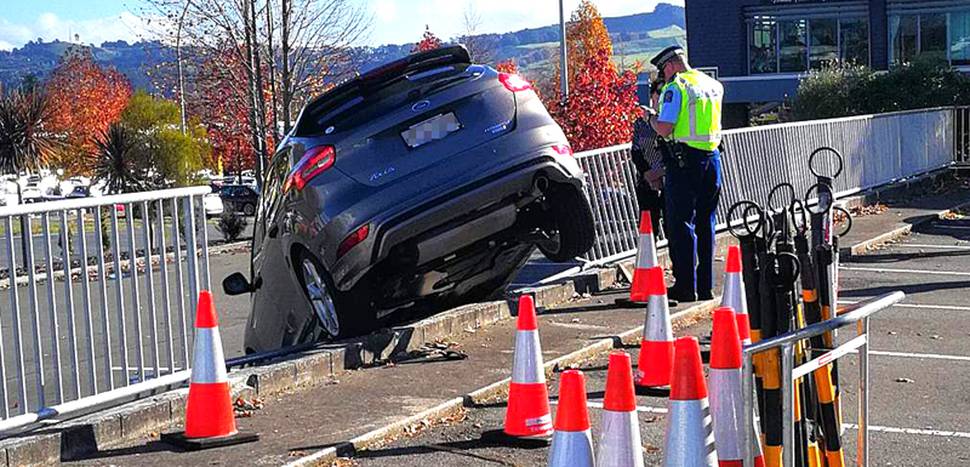 No one was injured, she said.
Fire and police are at the scene and a tow truck has been called.