A man who stole a car with a child inside was the same offender who attacked a woman near a Rotorua money machine and knocked her to the ground in front of her children.
George Harris, 30, from Rotorua, has pleaded guilty to assault with intent to rob Jane Newman outside the ASB bank on April 18.
The violent attack featured in the Rotorua Daily Post at the time with Mrs Newman saying it left her battered and bruised and her and her children frightened.
The Rotorua Daily Post can now reveal Harris is the same man who six days later stole a car that had a child inside from outside a Rotorua dairy.
Harris appeared in the Rotorua District Court this week via audio visual link. He was already in custody having earlier pleaded guilty to unlawfully taking a motor vehicle and abandoning a child.
Judge Maree MacKenzie issued him with an official "three strikes" warning.
The police summary of facts said Mrs Newman was on Amohia St about 6pm with her two children, aged 9 and 4.
They were waiting to cross the road at a crossing controlled by traffic lights after Mrs Newman had just withdrawn $300 from an ATM outside the ASB bank.
Harris, who had been inside Central Mall, followed Mrs Newman out and stood directly behind her.
He grabbed her handbag in an attempt to break her grip using such force it caused her to fall back and hit her head on the concrete footpath.
Mrs Newman suffered grazing and cuts to her arms and legs and suffered dizzy spells from hitting her head on the concrete.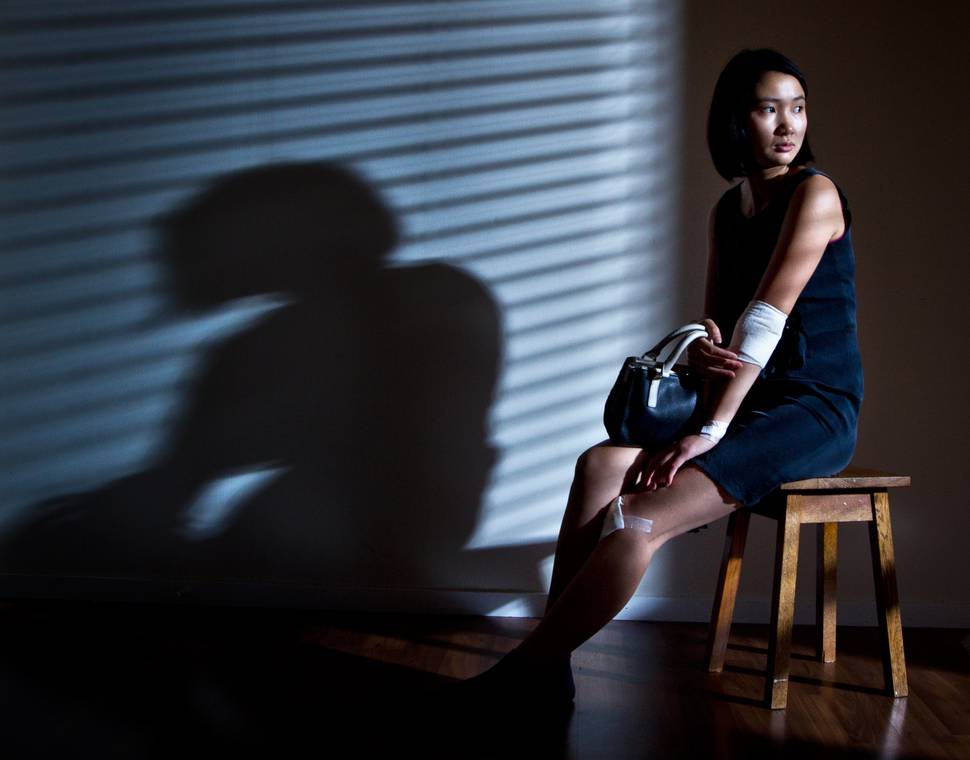 Harris told police he tried to get the money because an associate told him to.
Six days later, on Monday April 24 at 4.45pm, Harris saw a silver Toyota car parked outside a dairy on Pererika St.
The driver of the car had gone into the dairy, leaving her 2-year-old inside in the rear passenger seat. She forgot to remove the keys from the vehicle's ignition, the summary said.
Harris got into the car and drove it away at speed, but didn't initially realise there was a child in the car, the summary said.
About 1km down the road, he heard the child crying in the backseat. Harris parked the car down a side street, threw the keys on a grass verge and ran away.
The summary said he didn't attempt to notify police or anyone else there was a child in the vehicle unattended.
The vehicle was found an hour later by a member of the public and they notified police.
The summary said the child was distressed but not hurt.
Harris told police he "freaked" when he realised there was a child present.
When Harris entered his plea this week he pleaded guilty, then said no, he was "going not guilty". He then quickly said he was joking and he was guilty.
Judge MacKenzie told Harris there was "nothing funny" about the charges.
Judge MacKenzie remanded Harris in custody for sentencing on November 8.