Paradise Valley Rd remains closed today while contractors clear debris and deal with slips after the weekend rain.
A Rotorua Lakes Council statement this afternoon said residents were still able to access their properties from either end of the road.
All other roads were open and the majority of issues relating to the weekend's rainfall had been resolved.
Residents and visitors were being urged to avoid areas of Kuirau Park where the ground is steaming. Near the Aquatic Centre bore, the rainwater has soaked the ground and come into contact with underground pipes carrying thermally heated water.
The weekend's rainfall has washed away this Paradise Valley driveway.
The ground is very soft, and the water within it is boiling, so the affected areas have been fenced off to keep people from walking over it.
Council staff spent this morning checking other areas that may also be affected.
Services including Fulton Hogan, police, fire service, Infracore (previously Rotorua Contracting), and Rotorua Lakes Council staff attended more than 30 rain-related calls which involved clearing slips, removing trees and debris on roads, and surface flooding with several roads closed for at least a time due to surface flooding and several rural roads blocked for a time or down to one lane due to slips.
Emergency services were called in late Sunday afternoon to sandbag properties in the Springfield area as a precaution after Utuhina stream had risen to almost road height.
Edmund Rd was closed most of Sunday with reports the water was up to bonnet height on some cars. Waikaukau Rd and Apirana Rd were closed last night and re-opened this morning around 9am.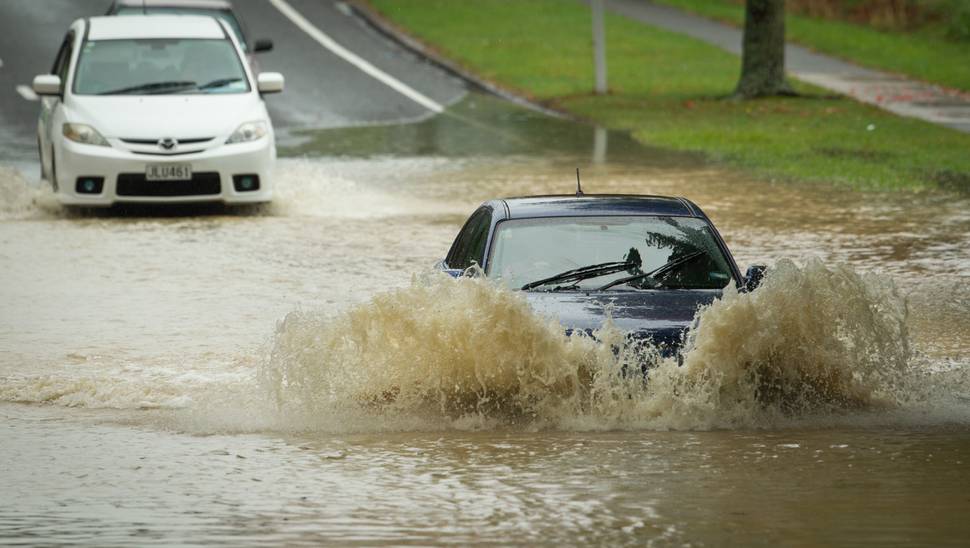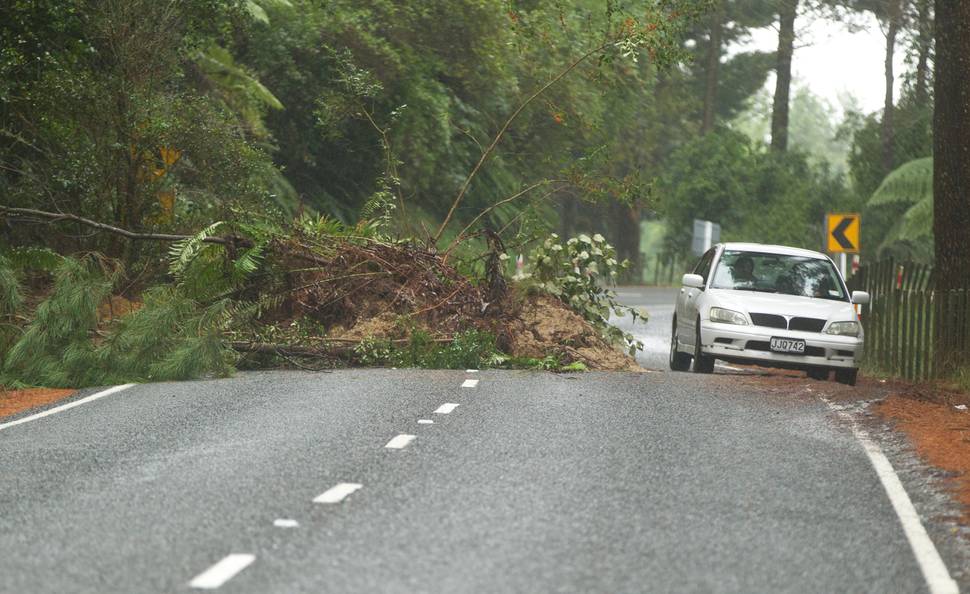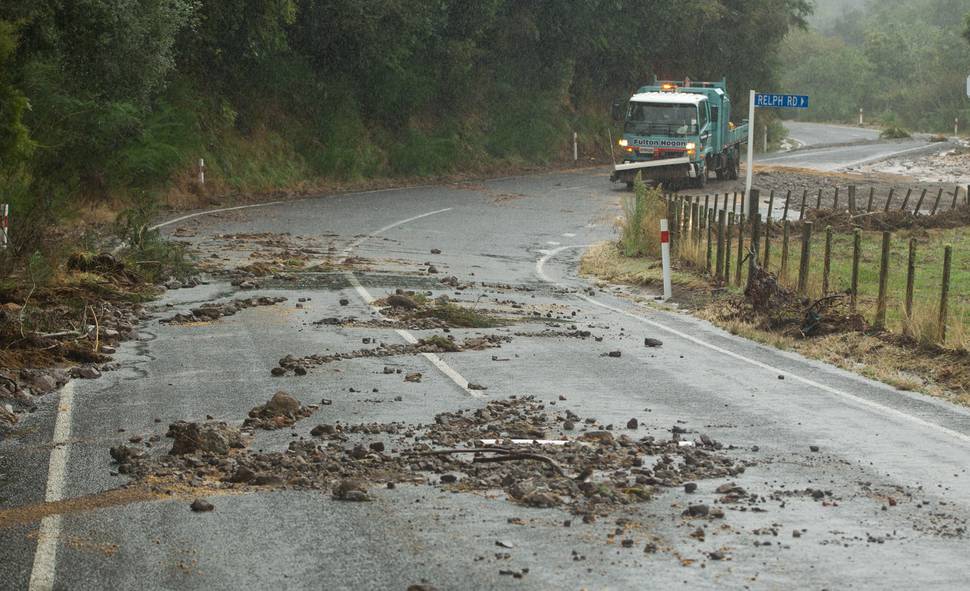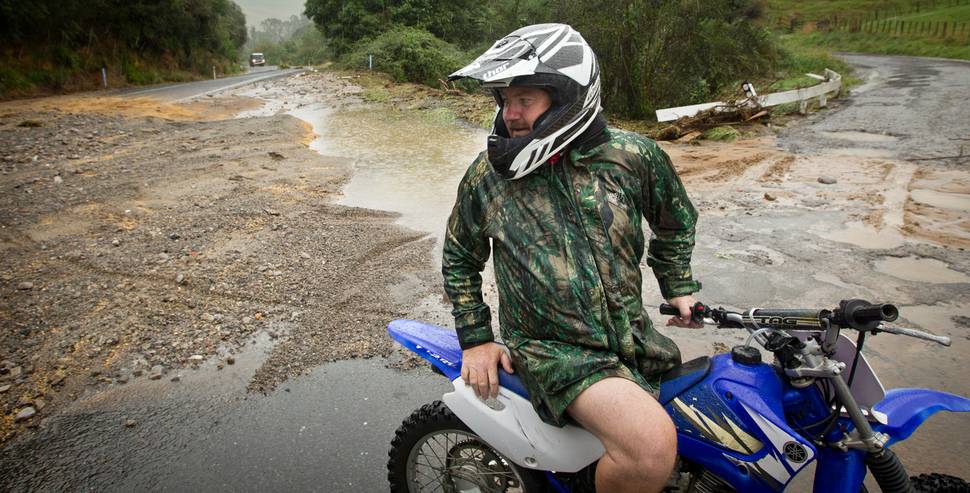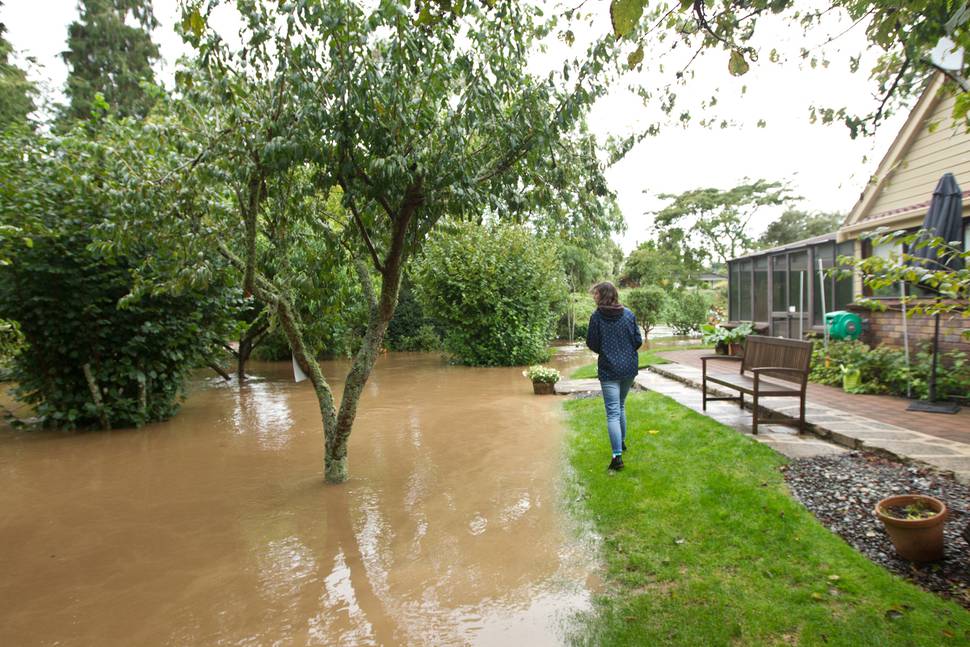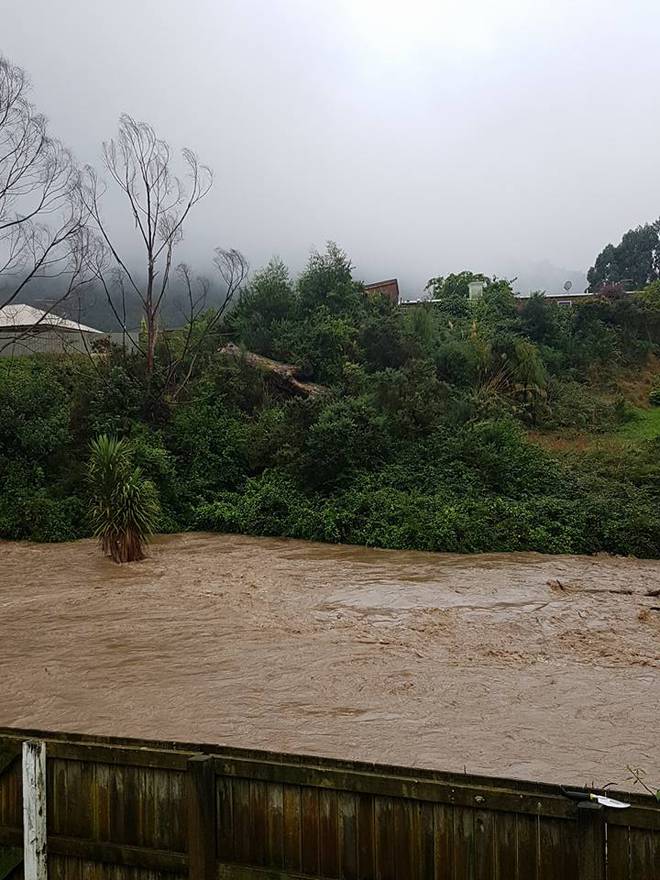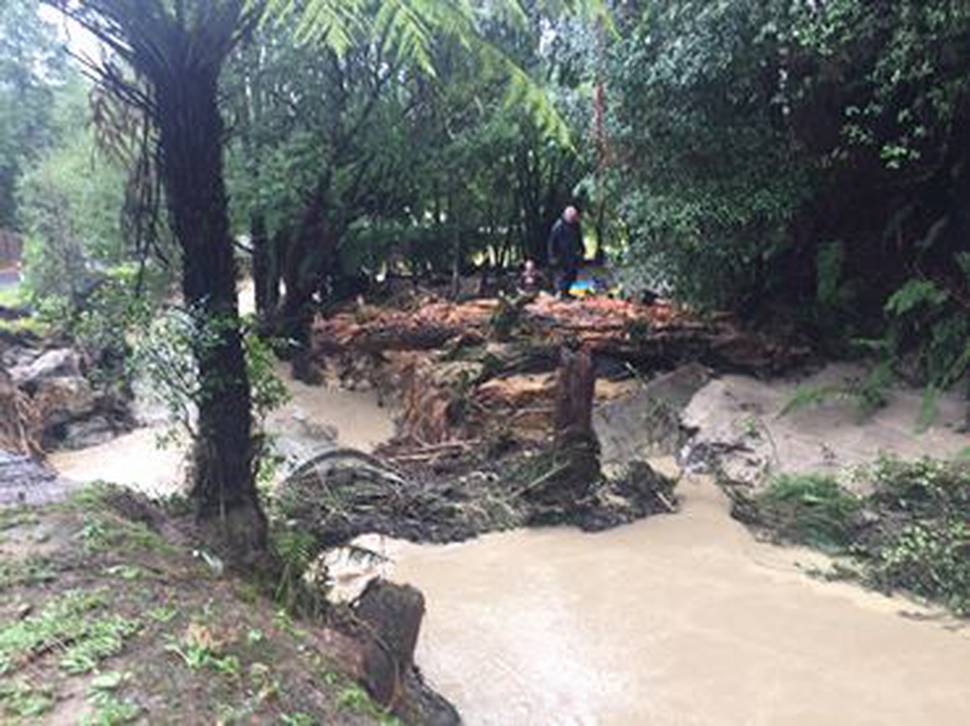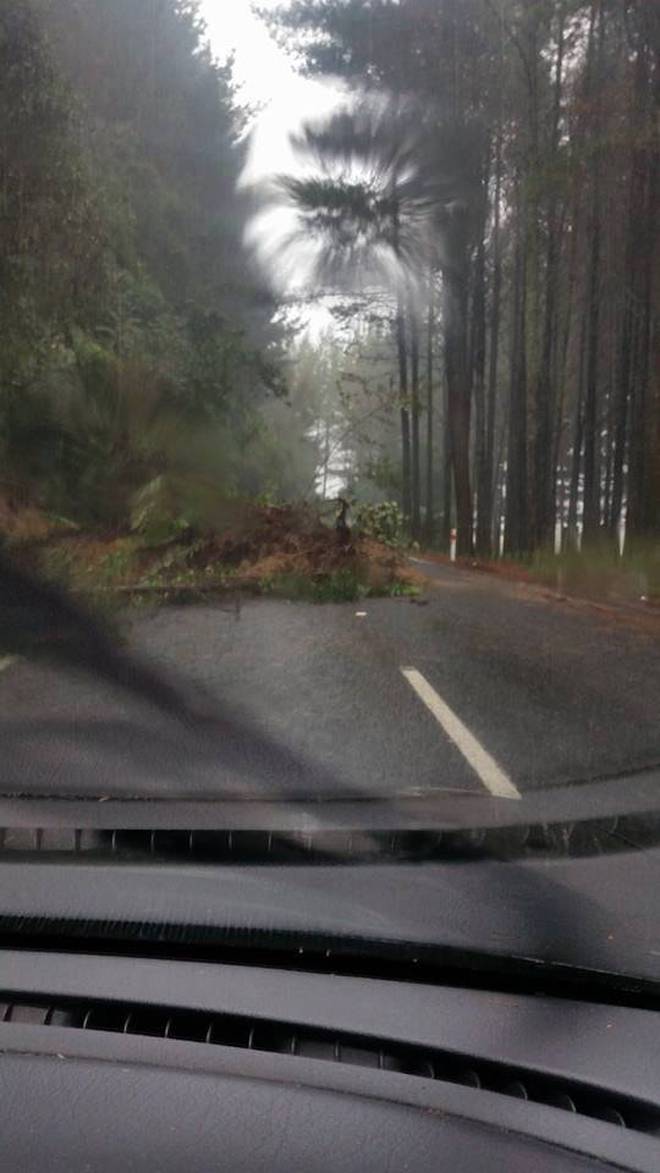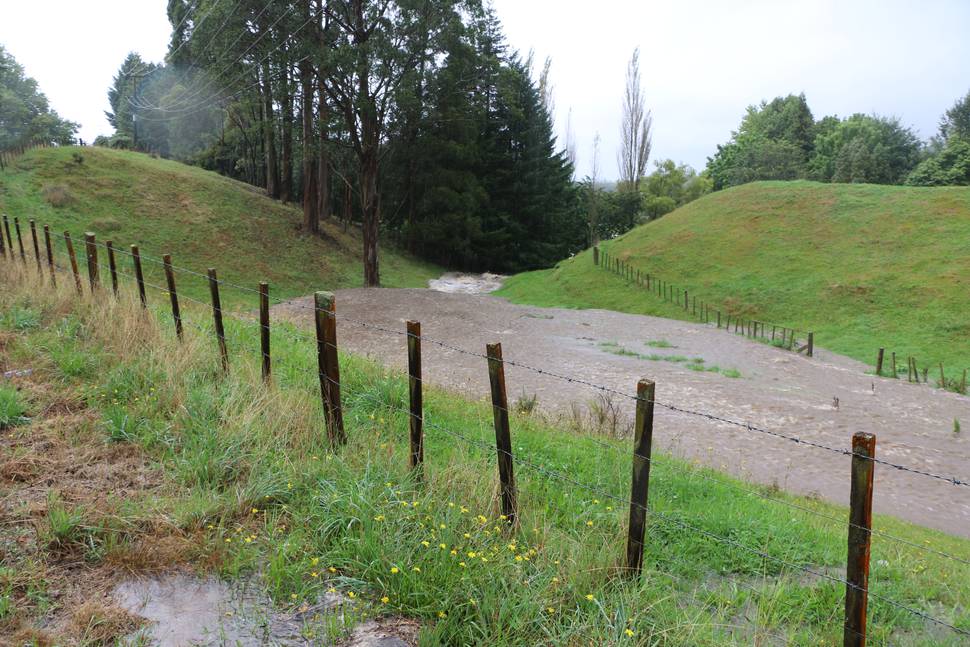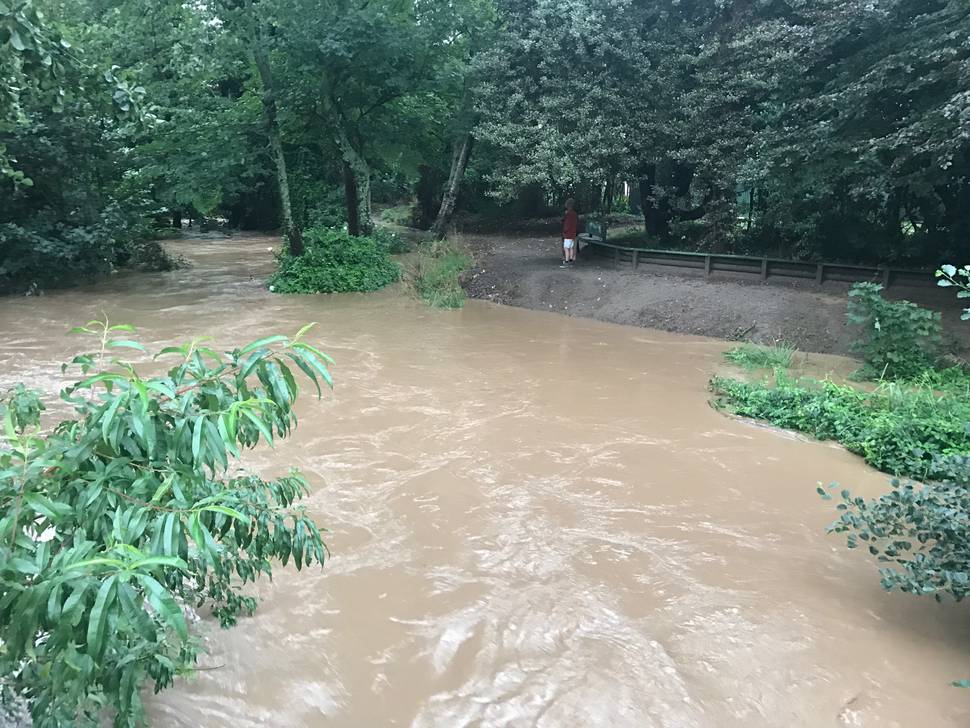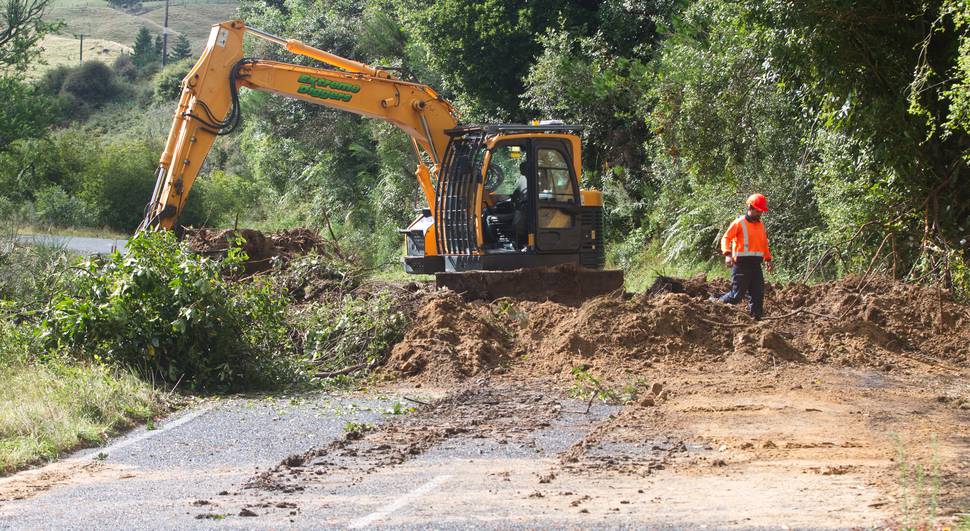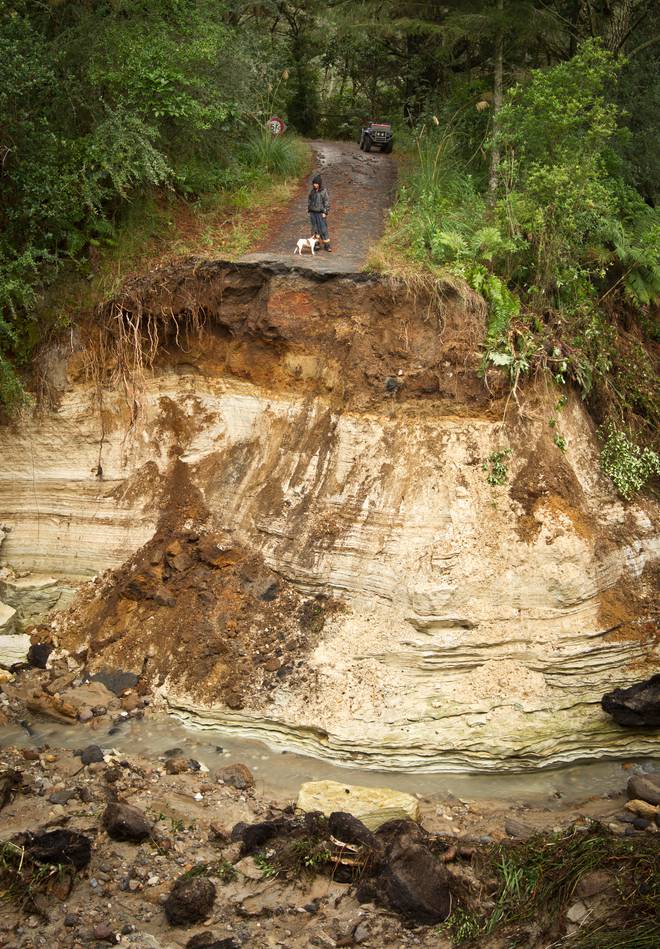 Flooding was also reported on Hinemoa St, Scott Ave, Tawavale St, Ranolf St, Ford Rd, Riri St and Galvin Rd.
Workers for Fulton Hogan cleared slips on Saturday at Spencer Rd, Brett Rd, Ash Pit Rd and Okawa Bay Rd The heavy rain over night Saturday caused more slips on Sunday at Bryce Rd, State Highway 30, Dansey Rd, Oturoa Rd, Dalbeth Rd, Mangatete Rd, Tarukenga Rd and Poutakataka Rd
EARLIER:
Metservice says this morning's rain is set to clear this later on today, a relief for those affected by the weather during the weekend.
Meteorologist Ravi Kandula said there wasn't a great deal of rainfall overnight, with 3mm to 4mm recorded in the past 12 hours.
Mr Kandula said the main rain stopped in Rotorua about 5pm Sunday night and it had been reasonably dry since then.
More than 100mm of rain fell in the Rotorua district in the 48 hours to Sunday night, more than the average historical rainfall for March.
The heavy rain caused several landslips around the district including one of Paradise Valley Rd in Ngongotaha, which was closed to public access overnight.
The Utuhina Stream also burst its banks about 5pm yesterday.
A Rotorua Lakes Council spokeswoman said updates on land slips and other conditions were being gathered, and more information would be provided shortly.