A young family are struggling to come to terms with losing all their possessions after their house was gutted by an out-of-control blaze.
Annmarie Walters and her partner Ihaka Matekino are in shock tonight as they process how their Pandora Ave home came to be consumed by fire.
Ms Walters was close to tears as she spoke to the Rotorua Daily Post less than an hour after escaping her burning home.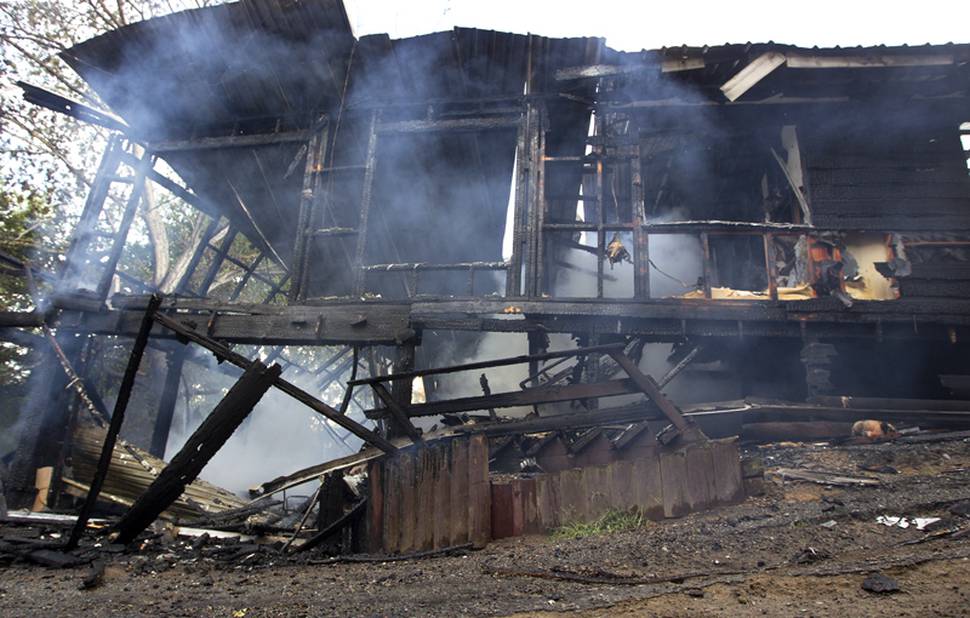 "Everything's gone, I'm still trying to process it. I can't believe it's all gone."
Four people were inside at the time, but Ms Walters' 2-year-old son Kybah Douglas was at a family member's house.
"I'm so glad my son wasn't at home. It's sad because it was his birthday just the other week and all his stuff is gone too."
Mr Matekino was the first in the house to notice the fire.
"We were upstairs and I saw smoke coming up through the floor so I went down into the garage and it was all flames.
"My base instinct was to try put it out so I grabbed the garden hose but it didn't bloody reach and the fire was too far gone anyway. I just went back up and got everyone out.
"As soon as we were out, I knew it was gone."
Mr Matekino said it was a "big loss" and his mind was scattered, trying to figure out what they would do next.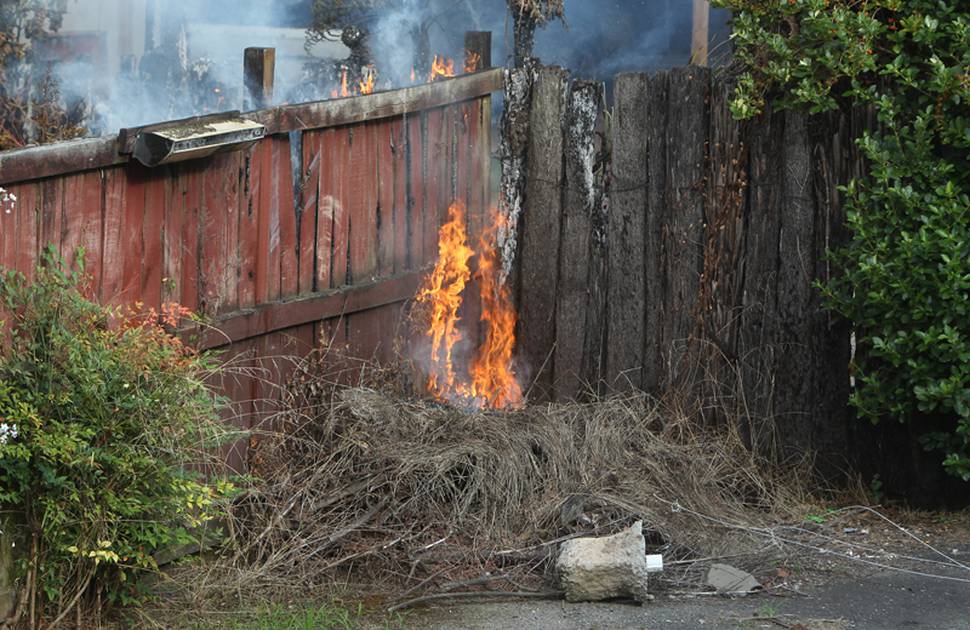 As three fire crews battled the blaze, a section of Pandora Ave was closed off to the public.
A teenager who was visiting the house at the time said he was about to fall asleep when the garage caught fire.
He said he believed faulty electrical wiring may have caused the blaze.
"The power box was down in the garage, it's crazy that an hour ago everything was fine then in 15 minutes the whole house has been gutted, everything's been lost."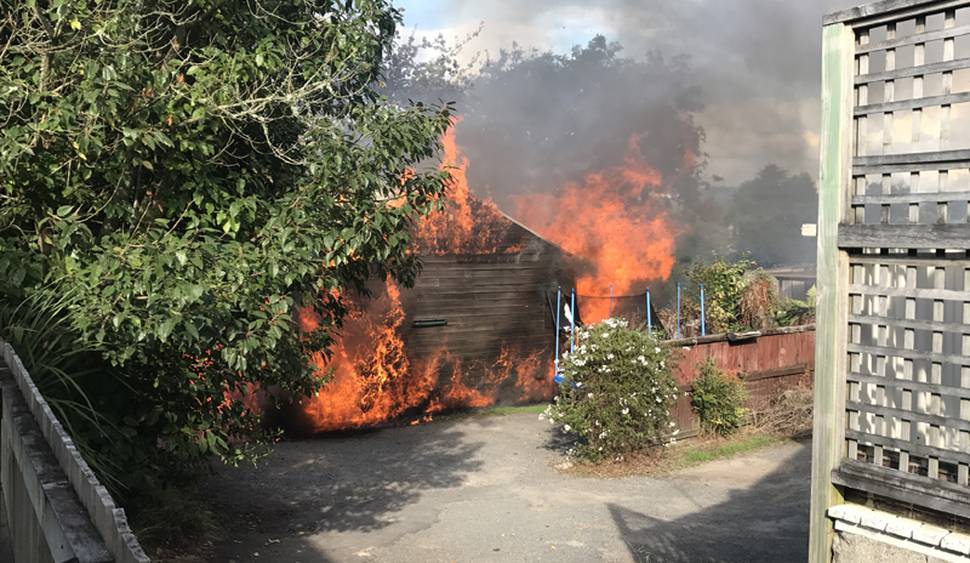 Ms Walters' mother-in-law Lorraine Parker said people in the street were already donating blankets, toys and colouring in books for the young family.
She said her daughter-in law-had been mentally broken by the fire.
"She's lost everything. She didn't have much but what she did have was hers."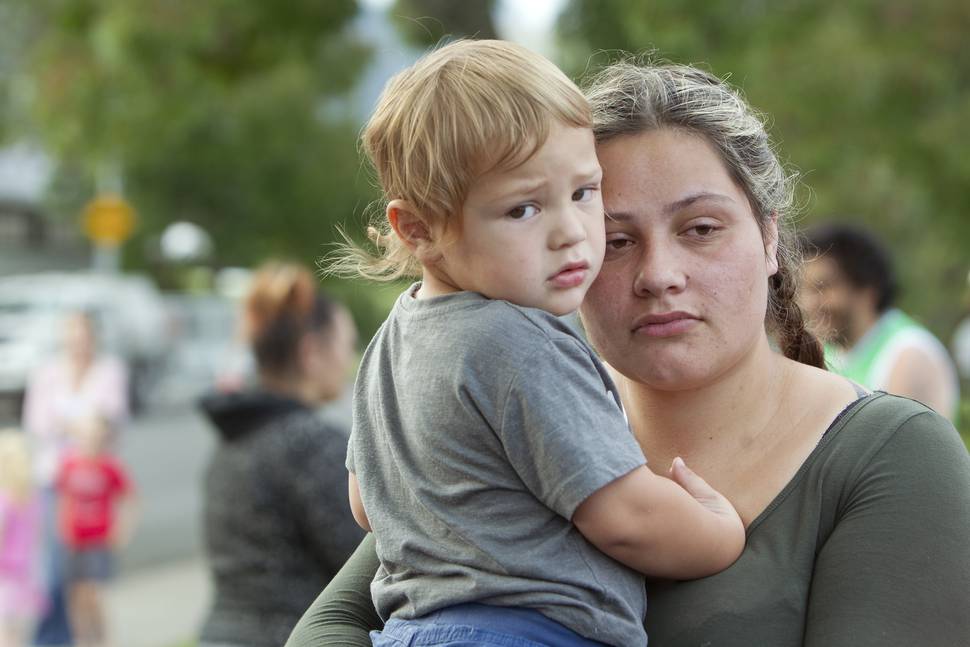 People wishing to donate to the couple can drop off goods at 47A Pegasus Drive or call 027 601 3306.
There was also a fire at Ideal Electrical, on Depot St, tonight.
A fire service spokesman said that fire had also been contained.