A Rotorua man has been flown to Middlemore Hospital after the light truck he was travelling in crashed into a tree.
The crash happened on Paradise Valley Rd about 10.40am today.
Police, St John and the Fire Service were called to the crash, along with the Westpac rescue helicopter.
Rotorua police senior constable Regan Framp said three people were in the truck when it left the road and hit the tree about 2km down Paradise Valley Rd from State Highway 5 near Wingspan.
He said the 21-year-old male driver of the truck and a 21-year-old female passenger were checked by St John paramedics at the scene and were released shortly after with minor cuts and scrapes.
A 22-year-old man had to be cut from the cab and was initially flown to Waikato Hospital before being transferred to Middlemore in Auckland in a serious condition with suspected spinal injuries.
All of those involved were from Rotorua.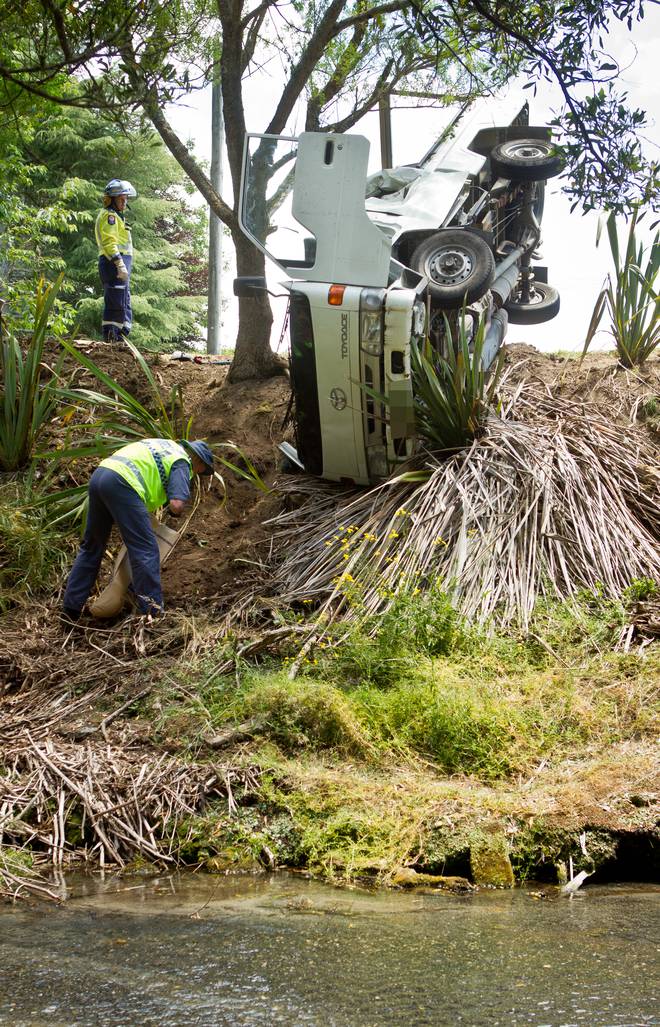 Mr Framp said police were investigating the cause of the crash that happened on a relatively straight piece of road in warm, sunny conditions.
However, he said alcohol had been ruled out as a cause.
Emergency services closed both lanes of the road to allow the rescue helicopter to land on the road.
One lane was opened shortly after, but a scene examination took a bit longer and the road was fully reopened about 1.20pm.