More than 100 Kaikohe schoolchildren have contributed to a biennial arts festival by performing an exuberant and slightly chaotic mass ukulele concert.
Pupils from Kaikohe West, Kaikohe East and Kaikohe Christian schools took part in workshops yesterday with The Nukes — arguably New Zealand's most enduring and innovative ukulele band — culminating in an afternoon concert for their schoolmates and teachers at Kaikohe West School on Tawanui Rd.
The Nukes had performed a show the previous night in the old Waimate North showgrounds hall as part of the Upsurge Bay of Islands Arts Festival.
Band member Ben Collier said each school selected about 30 kids to take part in the workshops, with varying degrees of musical ability but no shortage of enthusiasm.
"They were really into it," he said.
The band had led hundreds of workshops at schools around the country over the past decade.
"It helps bolster our income so we can afford to stay away, it's good for the community because it encourages an interest in music, and it keeps us out of trouble during the day."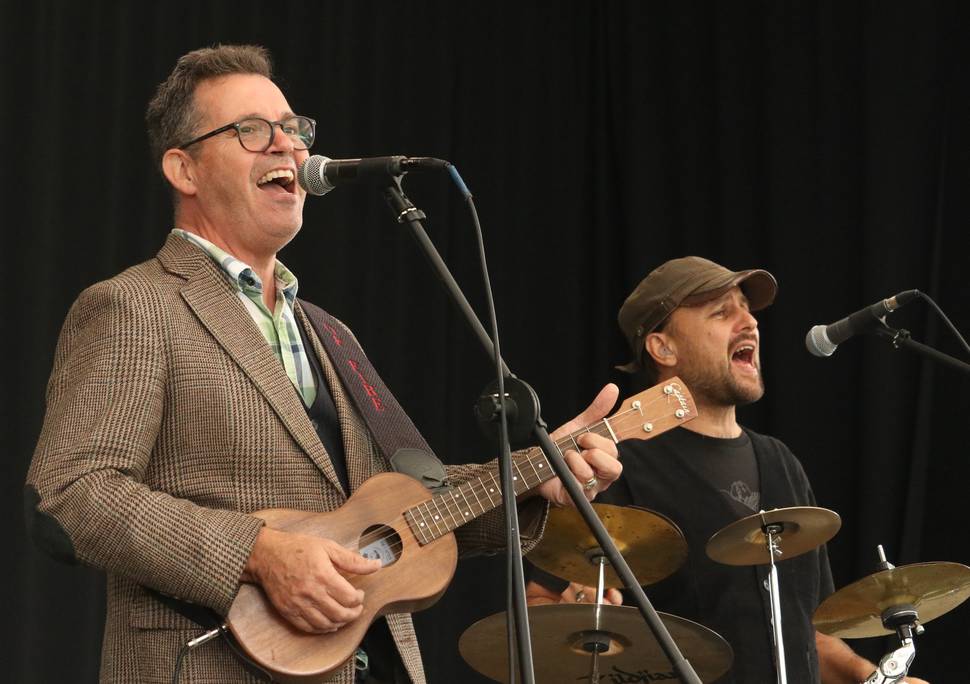 The festival continues until Sunday. See upsurgefestival.co.nz for the programme.