A weekly round-up of news snippets, events and oddities from the Bay of Islands and around the Mid North
The North's biggest winter festival is back
Northland's biggest and most outlandish winter festival returns to Russell this weekend with two days of fun and competitions culminating in a Birdman jump from the end of the town wharf.
The Birdman Festival is adopting a more condensed format this year with the action compressed into Friday and Saturday instead of the usual three days of frivolity. It will also be more concentrated space-wise with most events on Cass St, opposite the wharf.
The event will feature regular highlights such as the Drag Race (frock, heels and handbag compulsory), the Fred Dagg Dash (for women dressed as blokes), a spaghetti-eating contest, Corflute boat building, a wok cook-off and a kids' beach dig.
New attractions include a pancake flipping contest, a blind taste-testing contest, and street performances by Auckland circus group Highly Flammable.
The Birdman jump – in which contestants try to fly from the end of Russell Wharf in the most entertaining way possible – is at 2pm on Saturday.
Steph Godsiff, one of this year's organisers, urged more Northlanders to take part in the jump, with just 10 teams registered as of last Friday. The maximum is 20.
There was no prize for the longest flight this year, but the event's main sponsor – the Duke of Marlborough Tavern, also known as the Back Duke – would award one team a spot prize of a luxury weekend at Tapeka.
The main events and times are as folloows:
Friday, July 13: 10am pancake flip; 11am Corflute boat building; 4-8pm night food market; 4pm magic show; 4.30pm Fred Dagg dash; 5pm drag race; 6pm kids movie.
Saturday, July 14: 9.30am beach dig (for under-10s); 9.30am-1.30pm Highly Flammable circus zone; 10am big kids Corflute boat building; 10.30am dinghy racing; 11am spaghetti eating; 10.30am-12.30pm wok cook-off; 12.30pm magic show; 1pm Corflute boat race; 1.30pm Birdman parade; 2pm Birdman jump; 3pm kids fancy dress; 4pm prizegiving.
Go to russellbirdman.co.nz for the full programme or to register a team for the jump.
Fullers is offering a discounted fare during the festival of $16 for two days' unlimited travel ($8 for children) on the passenger ferry.
As many as 5000 people have turned out for previous festivals.


John's our winner
Congratulations to John Hiki of Ruakaka, the winner of a Northern Advocate/Northland Age competition for two nights' family accommodation at Motel Russell during the Birdman Festival.
Hiki says he'll bring his wife and two youngest kids for what's likely to be an extra special weekend – Saturday is his 55th birthday. We've suggested he tell his kids that Russell's throwing a party for him and inviting 5000 random people.
Competition entries came from as far north as Pukenui and as far south as Tirau in south Waikato. No, we didn't know the Advocate was read down there either.
In case you're wondering we asked a volunteer firefighter to draw the winner just to make sure there was no funny business.


Mac's Patch stage debut
A Northland-made children's video series is jumping off the screen and on to the stage for the first time this Friday.
Mac's Patch, an educational show featuring puppet characters such as Mac the Dog and Slimon the Snail, is made by Kerikeri's Illumination Workshop.
This Friday, July 13, Mac and friends will have their stage debut at the Turner Centre in a show featuring hand and shadow puppets made by the clever Kylie Penn, who is also the producer and director.
The show, called Take Something Simple and made with 3-7-year-olds in mind, will be performed in the main auditorium at 10am, 1pm and 6pm.
The story centres around the arrival of a mysterious cardboard box at Old Mac's farm. What will the animals do with it? With some inspiration from Little Chicken, and plenty of imagination, each character finds a way to let their creative light shine with spectacular results.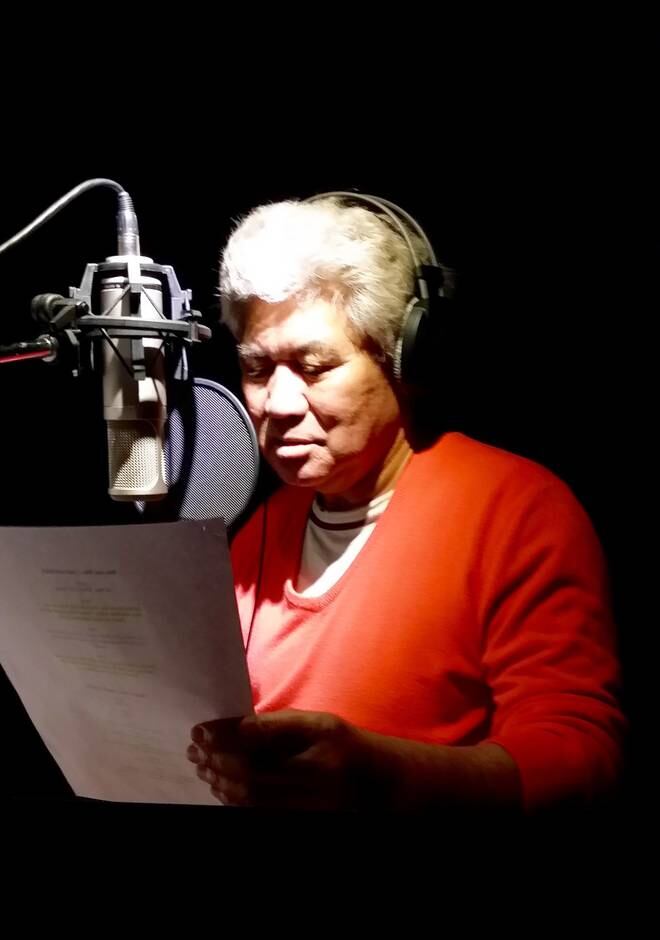 "Take Something Simple has a little something to light up the child inside all of us and a great community message that offers some ideas about how to celebrate the simple things during big events," Penn said.
The show music is composed by Jo Slack, also of Kerikeri. Mac the Dog is voiced by well-known Hokianga actor Rawiri Paratene of Whale Rider fame.
Tickets are $15 from www.turnercentre.co.nz; $10 each for groups of 10 or more. Mac's Patch is also holding a toy drive on Friday for Northland kids of all ages on behalf of Bald Angels and Foster Hope Northland.


Jumping with a cause
One of the entrants in this weekend's Birdman Festival hopes to use his jump to highlight concerns about plastic in the marine environment.
Russell ferry skipper Tim Grant has taken part in 10 of the past 11 Birdman Festivals, capturing the supreme title in 2015.
This year he will be airborne on behalf of Russell Recyclers because he is concerned about the effect of plastic on the environment and, more pragmatically, because it means he won't have to make his own costume.
"That's an incentive," he said. "In previous years I've slapped together some flax and sticky tape a couple of days before the event."
Grant's costume has been crafted by Parekura Bay textile artist Sandra Thompson, who made it two years ago in collaboration with Russell's Wicked Weavers and has been waiting for a chance to exhibit it ever since. It is woven from discarded fishing lines and represents a bird strangled in nylon.
Thompson has produced bespoke clothing for many years but is now focusing on making art as a statement about the environment.

Hokianga repair café
Do you have broken stuff sitting around your house in Hokianga that you don't want to throw out?
Now you can fix it thanks to the Hokianga Repair Café, a scheme for bringing people who have mending skills together with people who need stuff mended.
Volunteers will cover the bases of sewing, darning, computers, small appliances, furniture and blunt tools. Repairs are free but koha is welcome.
The repair café will be open from 11am-2pm this Sunday, July 15, at the NorthTec campus in Rawene.


Firefighters needed
Kaeo Fire Brigade is looking for new volunteers, both firefighters and support personnel, to serve the Whangaroa community.
At times the brigade struggles to get enough people together to send a fire truck out the door. If you think you can help, drop in to a training night (from 7.30pm every Tuesday) or call (09) 405 0048.


New literacy group
Kerikeri has a new non-profit service offering free literacy tuition for rural youth and adults who missed out on literacy and numeracy skills when they were younger.
Volunteer tutors will work with individual students or small groups from two to five days a week, usually for 30 minutes at a time. Sessions can be face to face, by phone, email, fax or Skype.
There is no charge to the students and resources needed for the course are provided.
The new group comes under the umbrella of the Rural Youth and Adult Literacy Trust. The 11 volunteers were trained on June 23-24 in an intensive workshop run by trust co-founder Jo Poland.
If you know anyone who needs the service, email admin@adultliteracy.ac.nz, visit the website www.adultliteracy.ac.nz, or call 0800 891 339.

■ Do you have news or an upcoming event you'd like to see in this column? Send it to us, including your full contact details, to baynews@northernadvocate.co.nz