Rate rises are going to be detrimental to the community and may force some to sell their homes, says a Te Kopuru resident.
Keith Ladbrook says he knows of people already hurting financially since the last hike in rates, and after this next rate rise, they will be hurting even more.
"It's going to put them in a position where they are forced to sell their homes, because they can't afford the rates."
According to the Kaipara District Council's Draft Long Term Plan, which has only been adopted in principle, an average rates increase of 9 per cent has been proposed on general rates for Te Kopuru in the 2018/19 financial year.

This when compared to other more affordable areas like Baylys Beach which has seen only a 1 per cent average rates rise seems bizarre, said Ladbrook.

A council spokesperson said the LTP has been adopted in principle as of Wednesday's agenda meeting, however, "it still needs to go to auditors, and changes will be made to ensure the LTP reflects the resolutions made at the meeting".
A Kaipara District Council spokesman confirmed there would be about a 19 per cent increase in wastewater costs.
"There are changes … the charges are proposed changing from $577 to $689/year (about 19 per cent increase), while still significantly less than any other wastewater scheme across the district (proposals for Dargaville is $1031/year, while Mangawhai is $1299/year, Kaiwaka $1190/year)," said the spokesman.
Ladbrook says he and a neighbour put in submissions to the council about their concerns, and he feels they haven't been heard.
He wants the Kaipara District Council to explain to the community why they have increased their sewerage rates as well.
Ladbrook believes the council is increasing sewerage rates to put money towards the Mangawhai eco care scheme because the infrastructure of their current scheme requires no upgrading.
However a council spokesman said this wasn't correct.
"All the costs that Te Kopuru pay go directly back into the TK system."
No plastic bags no problem in Dargaville
Dargaville's Countdown Supermarket was the first of the company's stores in Northland to go plastic bag free this week and the community has rallied to support the move.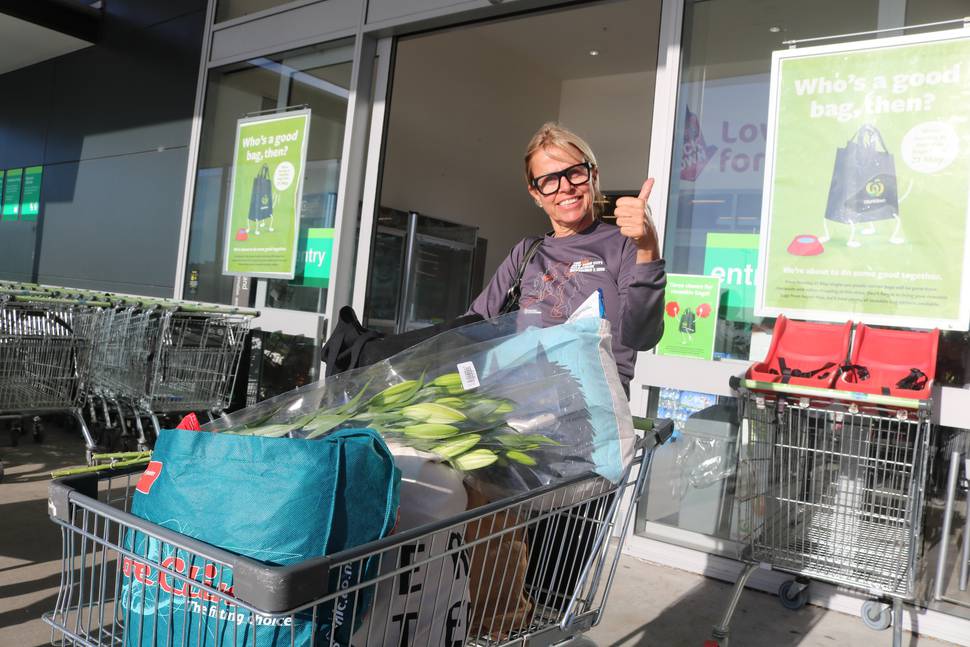 Countdown Dargaville customer services manager Teresa Barnes said being the first supermarket in the region to go plastic bag free, felt like a real privilege and everyone had embraced it.
"The feedback from customers has all been very positive, everyone has supported this move."
One of those showing support with a splash of humour was renowned local comedian Aunty Tii who showcased how much fun it can be to go shopping without plastic bags in a video she posted to her Facebook page. It's had a whopping 75,000 views in a matter of just two days.
The video shows Aunty Tii shopping number eight wire style by taking a wheelbarrow to the store, while meeting and greeting locals all the while having a great time forgoing the usual plastic bag and putting smiles on the faces of those she interacts with.


Dargaville resident Sue Paterson was at the supermarket when the Northern Advocate approached her for comment.
"It's a fantastic initiative for obvious reasons, namely having less plastics around and protecting the environment. Actually I had spoken to Countdown some time ago and asked if they would be going plastic bag free, so yeah I'm really happy they've done this."
Another local Belinda Gummer said it was a good move.
"I think they should also reduce their plastic usage in their other packaging also, such as in the fruit and produce department."
"It's great, it's just a matter of getting ourselves to remember to bring the bags," said another local Millie Moran.
Countdown is celebrating its first 10 stores phasing out single-use plastic carrier bags at checkouts by launching its own Bag For Good programme, where for $1 customers may never need to buy another reusable bag again.
"As soon as the bag needs replacing, we'll replace it for free," said Barnes.
Kenpo instructor receives seventh degree black belt
Northland Kenpo's instructor Ron Mason has been awarded with a seventh degree black belt by Grandmaster Larry Tatum.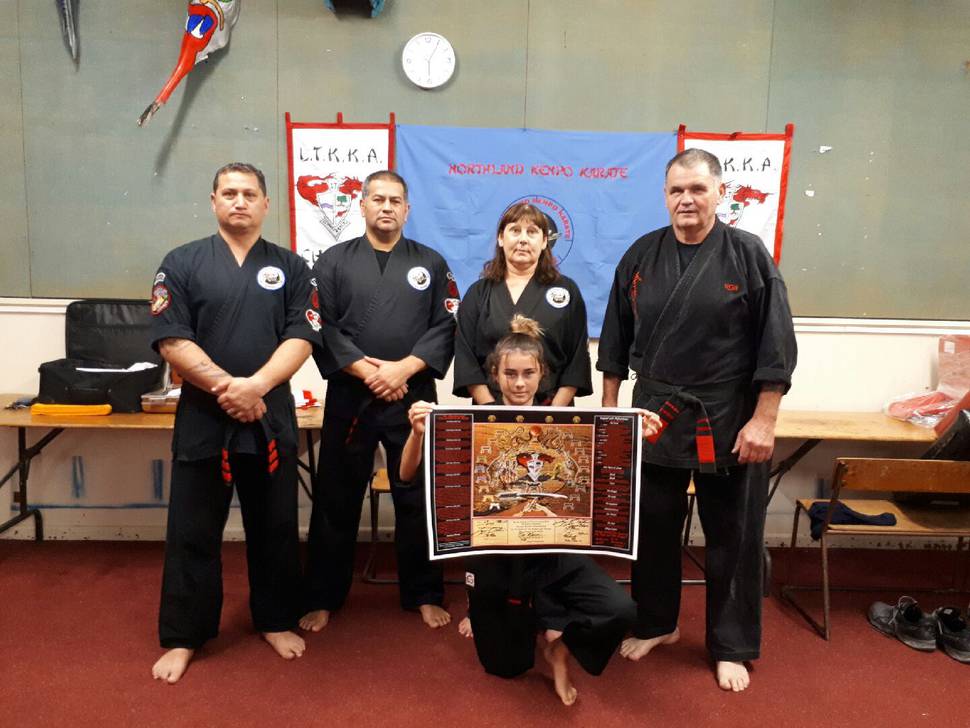 Mason says Tatum who is based in California holds a 10th degree Black Belt and is widely accepted as one of the world's leading authorities on Kenpo Karate.
"He runs the largest Kenpo organisation internationally with schools in 29 countries."
Mason says he was taken by surprise with the honour. This is despite his having more than 30 years of martial arts training as an adult.
Mason was humbled and honoured to have Kenpo Master Graham Lelliot visit the Dargaville and Whangarei classes recently.

"Graham is a ninth degree black belt and made the long journey from central California to hold seminars in sites across New Zealand. Master Lelliot spoke to the Northland students with enthusiastic support of Ron's new grade."
Kenpo Karate is a martial art specialising in self defence with both natural weapons and weapons of opportunity.
■ Email Rose — if you have news that you would like to share with Northern Advocate readers. Rose.stirling@gmail.com