Northland's first dedicated mountain bike park has attracted 16,000 riders and created at least 14 jobs just a year after its official opening.
Waitangi Mountain Bike Park opened on October 16 last year with an initial 20km of trails in the hills behind Waitangi. Since then it has expanded to 40km, with trails catering to children up to advanced riders, and will have 70km of trails once complete.
The bike park is a mostly volunteer-run project by community group Focus Paihia. The aim was to create an attraction that could be used in any weather, boosting the Bay's economy in the shoulder season especially.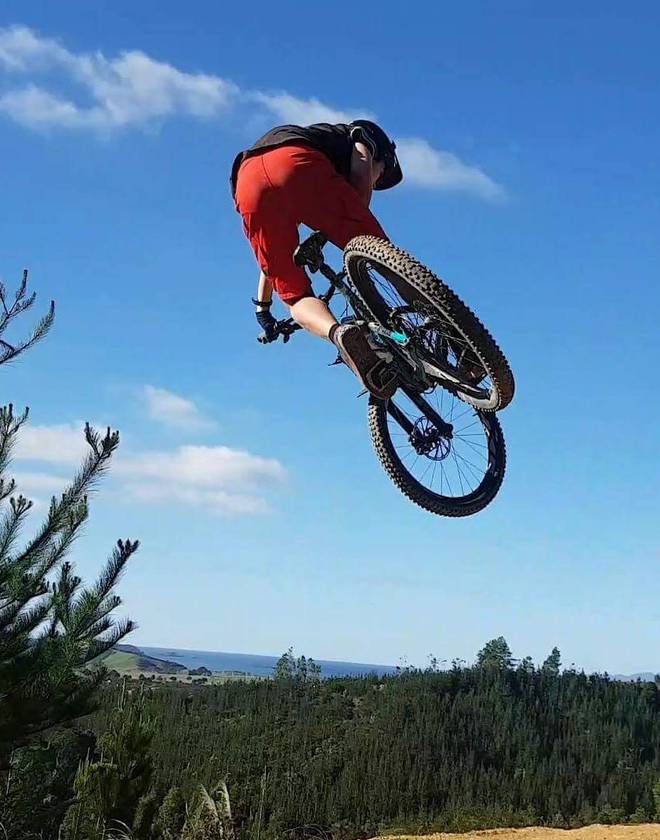 Even more importantly the group wanted to give Northland families somewhere they could exercise and spend time together, leading to better health.
Project driver Tiffany Holland, of Paihia, said she had hoped for 10,000 users in the first year. A counter on the entrance track showed the park had been used by just under 16,000 people so far.
"We're very pleased, it's better than we could have imagined," she said.
The numbers for the October school holidays, more than 100 a day, already matched the figures for January. More than 320 riders used the park on Saturday and Sunday of Labour weekend.
"If we're tracking summer numbers now, imagine what it'll be like next January."
Mrs Holland said the range of people using the park was equally satisfying, from Aucklanders with $10,000 bikes to groups of kids from Moerewa.
"Our community is healthier without doubt. We get emails from people thanking us
because now they've got something they can do as a family, and they get fit at the same time."
Four Paihia businesses were now renting out mountain bikes. Two were existing businesses which had expanded into bike rentals, the other two started in the past year.
Mrs Holland said the park had so far spawned at least 14 new jobs, a mix of full- and part-time positions, with more to come in summer.
She hoped stage 2 of the trail, off Bayly Rd, would be built this February. It would include a café, bike rental shop and park office and composting toilets instead of portaloos.
The next stage would depend on the outcome of grant applications.
The big funders so far had been the Northland Regional Council ($400,000) and Foundation North ($200,000). The Far North District Council provided $70,000 seed funding. Close to $300,000 had been donated in the form of materials and "untold hours" of volunteer labour, with 34 working bees in the past year.
Paihia Mountain Bike Rentals owner Jonny Martin heard about the park while he was still overseas. He went for a ride when he returned and was convinced it would become a world-class destination.
He set up the business in January on the back of the bike park and the Twin Coast Cycle Trail, and already had three workers, a fleet of 60 bikes, two buses and a van. He expected to hire more staff in summer, such as bus drivers, mechanics and bike guides.
He was also helping Focus Paihia market the park and change mindsets, persuading people that mountain biking could be an all-weather, family friendly activity as well as a high-adrenaline sport.
Long-term Focus Paihia hopes the park will be self-sustaining through a voluntary "register to ride" scheme in which riders donate $25 a year to use the trails. About 1000 riders have signed up so far.
The park was the brainchild of Mrs Holland and her husband Robin, and was inspired by a family visit to Whakarewarewa Mountain Bike Park near Rotorua.
Complicated land ownership at Waitangi meant Mrs Holland had to battle bureaucracy for three years before work could begin.
Ngati Rahiri, Ngati Kawa and Taiamai worked with Focus Paihia on the project. Many of the trail names revive old Maori place names.