A neglected school caretaker's house in Northland has been transformed into the headquarters for a trust which works with children in low socioeconomic communities.
After a year of renovations - including help from Three's The Block NZ, three working bees, and plenty of volunteer work - the old caretaker's house at Tikipunga High School in Whangarei has become the headquarters for I Have a Dream Charitable Trust and opens today.
"It'd just been neglected ... Kids were coming in here and smoking. It was just an attraction for trouble," said Damien Clark, the programme operations manager for I Have a Dream.
"Now it's been opened up, all the fences have been knocked away and it's nice and visible, kids can't hide."
I Have a Dream Charitable Trust provides Tikipunga High School, Tikipunga Primary School, Te Kura o Otangarei and Totara Grove School with navigators who follow students through primary, secondary and tertiary education to provide consistent academic oversight, advocacy and support.
Mr Clark said the new headquarters would provide navigators offices and space they currently did not have and also hoped it would become a place where youth could hang out and work with the navigators.
"It's a little bit awkward trying to find a place to work with young people that doesn't resemble something like a classroom because a classroom has its own connotations for young people, its not always positive.
"This space is a neutral ground and we haven't had that so far. We also haven't had a space our youth workers can call their own."
Mr Clark said a lot of the work had been done for free from sponsors and volunteers, including a retired man who did most of the indoor renovations.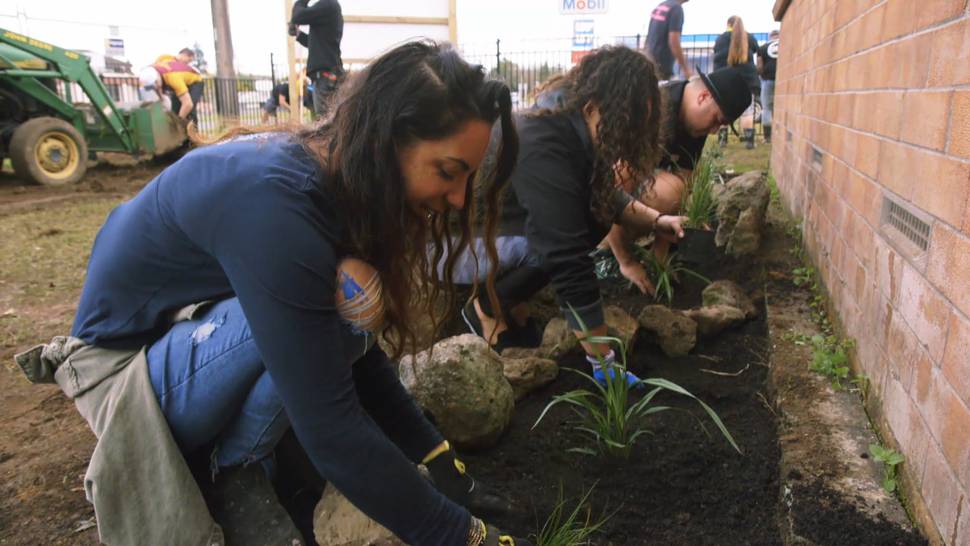 The charity also received help from Three's The Block NZ contestants who helped give the outdoor area a makeover, including clearing the yard and laying down the concrete basketball court.
"When you get that sort of buy in from the community and they get what you're trying to do, they go 'We want to support you guys,'" Mr Clark said.
The grand opening of the headquarters - located on the Kiripaka Rd side of Tikipunga High School - will be held from 7.45am after a blessing at 6am.