Rivers, lakes and underground aquifers need to be preserved in Northland.
That was the clear message from about 150 people at a rally yesterday to push for clean and plentiful water.
The Northland Save Our Water Rally at Cameron St Mall was one of a series of rallies from Invercargill to Whangarei organised by the New Zealand Water Forum - Bung the Bore - which was formed to oppose a water-bottling plant in Ashburton.
The group's 15,000 signature petition calling for a moratorium on all water-bottling consents and on freshwater exports was delivered to Parliament yesterday.
In Whangarei, the participants marched to the Rose Garden on Water St after hearing from rally organiser Te Tui Shortland and Hona Edwards, spokesman for the Whatatiri Maori Reserves Trust (WMRT) in Poroti.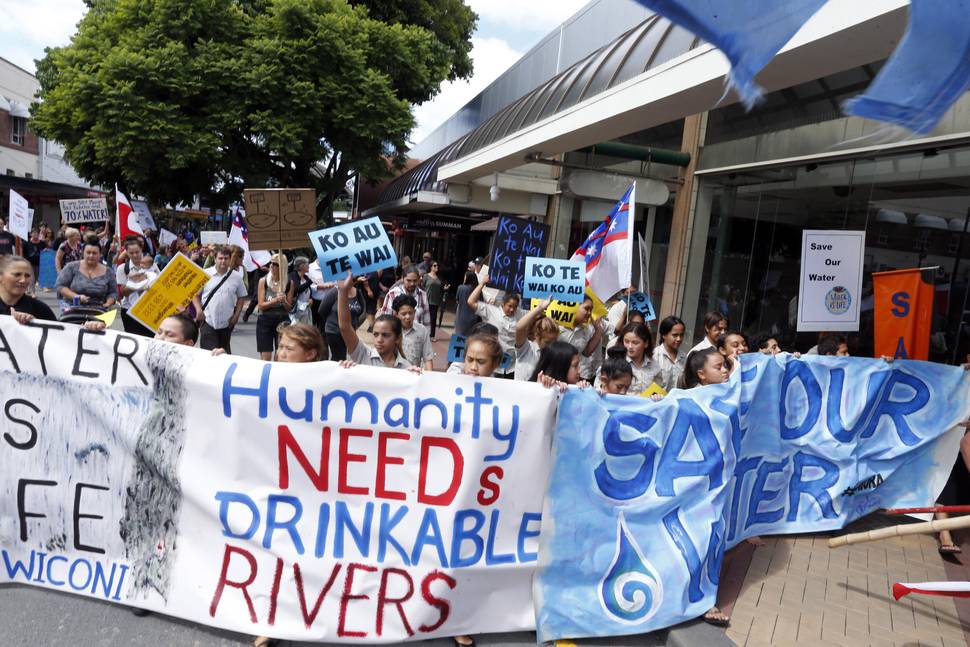 Ms Shortland said the Northland Save Our Water Rally decided to join the national action group because it felt more work was needed on water standards and its preservation in Northland.
"It's good to see a diverse range of people at this rally with placards and our view is that all waterways, be they rivers, lakes, or underground aquifers need to be preserved."
She said that in Northland the most contentious and largest scale commercial water bottling-scheme was at Poroti Springs and reflected how decision-makers disregarded the legally designated cultural relationships and values.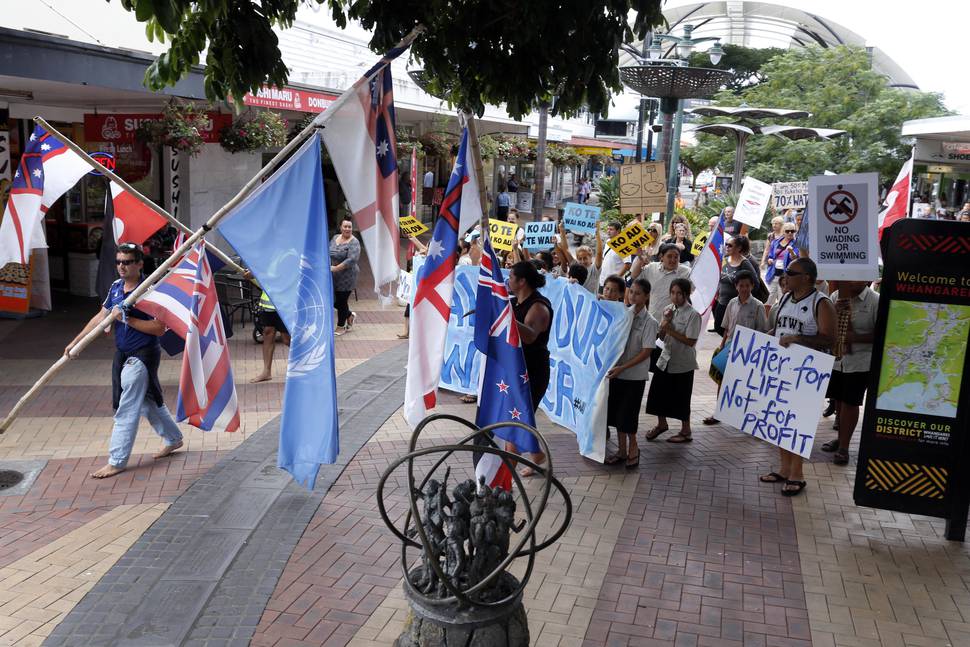 Hona Edwards, who represents the Te Uriroroi, Te Parawhau and Te Mahurehure hapu of Ngapuhi which have held title to the two-acre Poroti Springs Maori reservation on Mangakahia Rd was in the crowd yesterday.
Zodiac Holdings holds a Northland Regional Council-approved resource consent to tap into the aquifer that feeds Poroti Springs and extract up to 2.4 million litres a day.
Mr Edwards said his members came along to the rally to protest the export of their water from Poroti.
"We need to sustain our water reserves, especially with dry weather predicted over the next 50 years and the erratic rainfall we'll have in future.
"Rallies like this are absolutely important in bringing communities up to speed with the issues relating to water preservation and pollution," he said.
Members of the trust carried banners that read: "Not one drop, ban water exports."