If there's one thing that gets the people of Whangarei going, it's car parking.
Some spout anecdotes about circling the same city blocks seven times in search of a space, before giving up and heading to Okara.
Others - often those with reference points in bigger cities - roll their eyes at the complaints and say they've rarely had a problem finding a park in the CBD.
Satisfaction aside, parking is an issue the Whangarei District Council has given priority to over the past five years, after adopting its Parking Management Strategy in 2011.
The council's most recent revelation was that it would spend $400,000 this year on electronic signs at the approaches to the CBD, which would track and display the available spaces in major council-owned carparks.
As WDC's senior strategic planner Tony Horton told the Advocate in July: "The first stage is to better promote the parking that we've got".
Occupancy studies showed on-street carparks in the CBD were at 73 per cent occupancy Monday to Saturday, while the major council-owned carparks were only 56 per cent full.
Whether or not you are happy with the current parking situation, there are undeniably challenges ahead. If the Hundertwasser Art Centre is the runaway success some predict, there will be far more people vying to park in the already-busy Town Basin area.
The council was hoping a developer would swoop in and build a multi-level carpark at the bottom of Hatea Dr to address this.
The city is also set to lose up to 700 car parks to green space and other projects, if all the council's planned work over the next ten years goes ahead.
In an August report to councillors, WDC roading manager Jeff Devine had been asked to explore the concept of "free parking" which, while popular with the public, was a "misnomer", he said.
"In our case 'free' parking is where the ratepayer pays all the costs of parking as opposed to the motorist making a contribution," he said.
Parking earned the council about $1.5 million a year gross, with the proceeds retained for roading projects.
Mr Devine said because of the way NZTA subsidies worked, free parking in the CBD could result in an annual reduction in the roading spend of up to $3.3 million.
Whangarei's parking situation, as it stands:
- 3500 parking spaces in and around the CBD: Two-thirds are pay-and-display, with the remaining third free (520 time-restricted).
- Paid parking at the Town Basin has been floated by the council's roading engineers
- Barrier arms and better parking apps for cellphones are also being explored.
- 36 per cent of respondents in a 500-resident survey said "more or better" parking would improve the CBD, while 23 per cent said parking should be cheaper or free
Whangarei's mayoral candidates share their thoughts on parking:
Stuart Bell:
We tend to look at things in isolation, when parking is just part of a transport strategy... We need to look at where people live, where they'll drive from, and where they can park to walk to where they need to be... I call it parking feng shui: Currently, parks on the western side of the rail corridor (Water St, Forum North) are underused as there's a big bank that separates you from where you want to be... we haven't made it attractive to people in terms of where they want to go.
David Blackley:
All the areas that have free parking - Kerikeri, Kamo, Taupo - are more vibrant and successful than our CBD. It is an absolute no brainer... Free parking can still have a time restriction on it. But there will be leniency and a sensible approach. We're supporting people supporting business, they shouldn't be penalised... With the Hundertwasser, I have concerns because the current plan is to introduce fees and remove further parking. It's ridiculous.
Kay Brittenden:
It's more an issue of safety and security... People want to park closer to work because there's security. If there were free parks further out but people knew their car was safe, that would work... If you have free parking you'd get staff that would park there for the day, so you don't serve the purpose which is free parking for customers. I support a mix of limited parking, paid parking, and free parking.
Ash Holwell: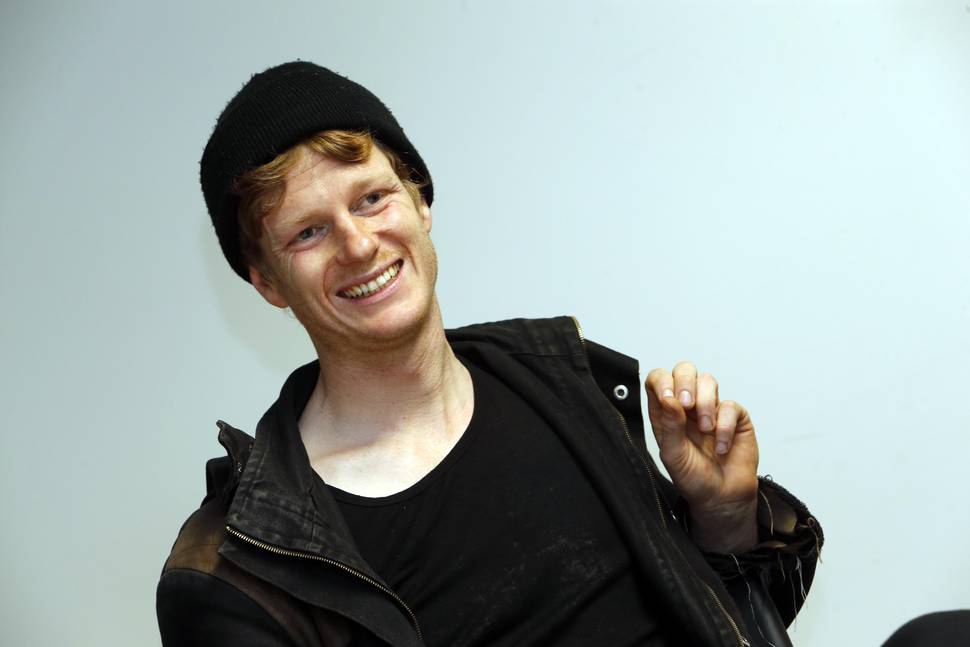 Many European cities are getting rid of cars from their city centres... If we went with free parking, we may end up being the only ones that thought that was a good strategy... The centre of town is never going to do parking as well as a mega centre or mall... I don't think cheaper parking would fix anything and it could spurn the creation of viable alternative ways of getting people into the centre of the city, because we don't end up investing in those other forms.
Matt Keene:
I like the idea of more satellite-style parking and getting people to walk through the city - I think the business owners want that foot traffic... I've got a big problem with free parking as you end up with a loss of revenue, the issue of inner city workers using it all day, plus, we need to be encouraging more walking.
Sheryl Mai
At Okara, the people that own the land provide the carparks - good on them. In the CBD, the people that own the land are the ratepayers. In that instance, there's no such thing as 'free'... I've always thought the second hour should be free and that's one of the options that's been presented. There is a premium on parking at the Town Basin, but we haven't made a decision yet in regards to charging there. We need to identify other places for parking [near the proposed Hundertwasser].