A terrified Lynda Ward could do nothing as her son Kyle screamed - he couldn't feel his legs. In the rear of the car was her unconscious daughter Isabella and her niece Juliet, who yelled desperately for help. Unable to move, Ms Ward couldn't even reach back to comfort the kids. They had been heading home, on their usual route, when a car struck their vehicle. Mikaela Collins talks to a family of survivors meeting the challenges of a serious vehicle accident
As you walk up to the Ward family home, laughter echoes down the stairwell.
Eight-year-old Isabella is at the doorway, crutches under her arms she happily chats away. Lynda Ward soon runs into the kitchen to say hello and apologise about the clutter - they are moving houses. There is a wheelchair in front of 15-year-old Kyle but other than that no signs to indicate how difficult the past few months have been for the Ward family after a major crash on October 15.
Ms Ward had picked up daughter Isabella and 10-year-old niece Juliet from school. The next stop was Toe Toe Rd where Kyle, Ms Ward's son, was waiting after being dropped off by the bus. With all of the kids in the car, the family headed home - but their vehicle was struck by another car outside the Whangarei Gull Service Station.
"I just remember thinking, 'Oh, god' ... I think I braked because that was the initial reaction but there was nothing we could do, we couldn't swerve to miss him or anything," says Ms Ward.
Their vehicle came to a sudden, shocking stop.
Amid the screaming, in pain herself, all Ms Ward could think of was the kids.
Members of the public ripped a rear door off.
Juliet - in shock - sprang from the car and ran to a stranger and used their phone to call her mum - Jess Ward. She had left the car so quickly, emergency service workers who arrived did not realise she had been in the crash.
Isabella was unconscious. Unbeknown to Ms Ward, she had unbuckled her seatbelt to grab an orange on the floor moments before the crash.
"Heaps of people helped on the scene, they took me out of the car first, Isabella was unconscious but when the ambulance arrived they managed to wake her and it was not a pretty scene. I actually thought she was dead, it was terrifying," Ms Ward pauses "I was in shock and because I had broken my humerus I could not reach back to see [Isabella]. Kyle was trapped and going in and out of consciousness and when he came to it he was just screaming."
Jess Ward rushed to the scene after her daughter called - Kyle's scream is a sound she will never forget, she says.
Isabella and Ms Ward were taken to hospital together ahead of Kyle, who was still trapped in the car. Juliet had lain down on a nearby footpath.
"I told them I didn't want to leave without Kyle but they told me I had to or they couldn't get him out. I was in the ambulance sitting up and I remember Isabella coming in and her legs were buckled and she was screaming. I saw Jess and my niece outside I couldn't understand why they were still lying on the footpath. I was screaming 'my niece, my niece, she needs an ambulance,'" she says.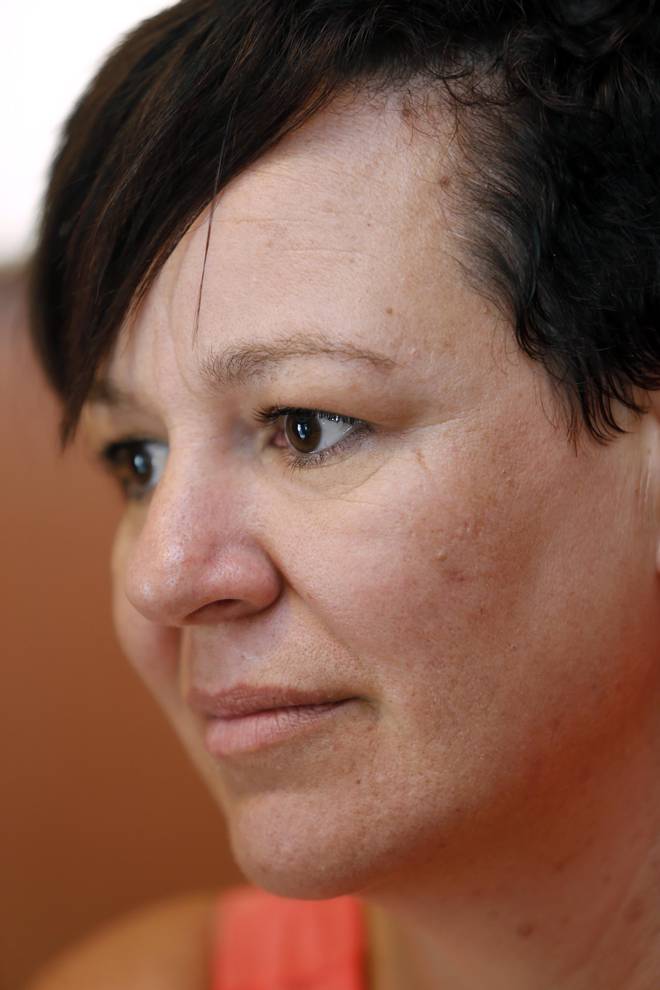 Ms Ward had a broken humerus (upper arm) and collapsed bowel.
Kyle broke both femurs - thigh bones - and suffered a head injury. He had two blood transfusions and underwent an eight hour long surgery which Ms Ward says he nearly did not wake from. Isabella also broke two femurs and was placed into a drug-induced coma for 24 hours and underwent an eight hour surgery to repair her legs. Juliet had multiple tears to her intestine and was airlifted to Starship Hospital where she remained for two weeks. Ms Ward spent three weeks in hospital, Isabella six weeks and Kyle was in hospital for seven weeks.
"I spent my 15th birthday in hospital," said Kyle.
He is reluctant to elaborate, despite gentle urging from his family.
His mum says he prefers to not talk about the crash, his recovery or what it's like being in a wheelchair until he can bear weight on his healing legs again.
It's clear the crash has affected each person in a different way.
Isabella is smiley and chatty - she doesn't remember anything about it. Juliet is quiet and Ms Ward and her mum Jess both say she has changed "dramatically" since the crash.
For the six weeks after the crash, Juliet would not look at Ms Ward.
"It was heart-breaking because I love her, I didn't want her to blame me but looking at me reminded her of what happened," Ms Ward says.
All three children now become anxious when they are in a car.
Kyle is scared to go back to school because he worries about being teased.
"Kyle looks at me sometimes and says he would rather be dead. I just have to stay strong," Ms Ward says.
She says the kids now need help doing simple things like getting a drink of water from the kitchen.
"I usually say 'what's wrong with your legs?' well I can't really do that now," she laughs.
Joking aside, the crash has changed their lives dramatically and impacted on their physical and financial health.
"I had just recently got a new job cleaning holiday accommodation, which I had to stop. The kids were healthy and active, I had just purchased a new car, we were planning a relocation to Taupo at the end of this month.
"I have a 17-year-old [another son] it affected badly because he nearly lost his whole family. Jess lost her income because she was with Juliet."
Insurance and ACC has covered some costs, but the lost income has made life challenging. The family has set up a Givealittle page to help with costs following the accident: https://givealittle.co.nz/cause/recoveryhelpafterseriouscaraccident
Since the crash, Ms Ward has talked to the students at Isabella's school, Morningside Primary, about the importance of keeping seatbelts buckled at all times. The family are moving houses because the stairs are too difficult for the kids to manoeuvre.
The relocation to Taupo has been put on hold. But the Ward family have a great sense of humour and can't stop laughing as Jess cracks jokes while photographer John Stone snaps pictures of the family.
It hasn't been easy, but they all say they are thankful to be alive.