The Whanganui War Memorial Centre has been stripped back for a complete overhaul but in February people will hardly notice a difference.
Contractors are at the halfway stage of the $4.59 million project which includes earthquake strengthening and about five years of deferred maintenance on the Whanganui District Council-owned building.
The work will bring the building up to 67 per cent of the New Building Standard.
"The basic problem with the building was in the event of a seismic event it's likely that the block work walls would either fall out or fall in," council's project manager Rick Grobecker said.
The double-skin block work walls are being stitched together with steel ties while vertical steel is being used to stiffen the walls.
"If you imagine a stack of bricks; they're great until you push them sideways," Grobecker said.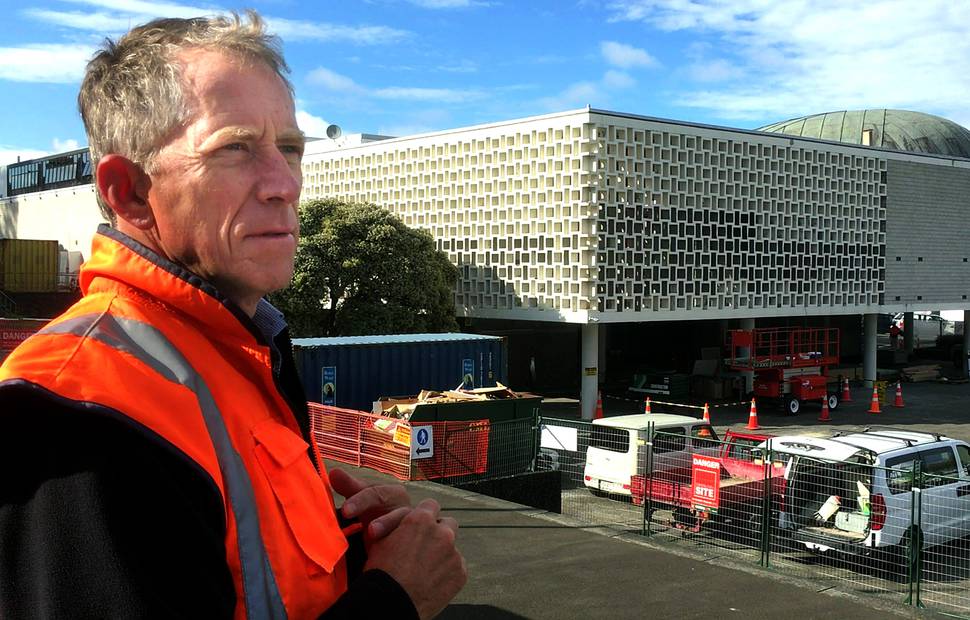 "What we've got there in essence is two stacks of bricks, we're holding the stacks of bricks together but there is still the sideways movement - so the vertical steel basically holds the whole lot together."
The ceiling in the main hall is also being replaced while all the lighting and electrics are getting an upgrade.
The green room at the front of the building has been slightly expanded and will house part of the new heating, ventilation, and air conditioning (HVAC) for the building.
There had been no maintenance done on the building over the past five years in anticipation of the major seismic work.
"And because we've got to chop the concert chamber around to get the steel in we're also upgrading the seating in there," Grobecker said.
"It's working on a lot of fronts. The biggest area of work is the drilling and the steel work inside."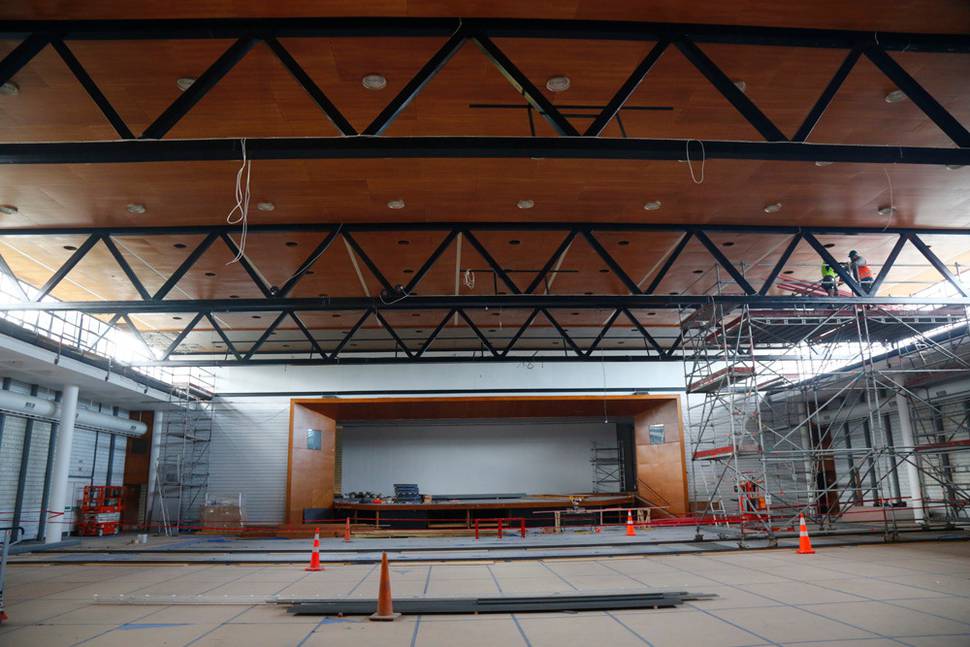 Grobecker said the work was about a week behind at the moment "but given the scale of the job that's not too much of a concern".
"We've got to be finished in time for the Masters Games and we're tracking all right to do that."
It's the fourth civic building in Whanganui to get seismic strengthening in recent years following the Opera House, Alexander Library and the Museum.
"Apart from the Sarjeant Gallery this is the last major upgrade," Grobecker said.
W&W Construction have the contract for the seismic work along with several other local contractors, while Excel have the HVAC contract.