The Pacific Surf Lifesaving Club is expected to benefit by well over $3000 from the proceeds of the Hawke's Bay Brickshow Lego exhibit which attracted over 5000 people to the Rodney Green Centennial Events Centre in Napier during the weekend.
Exhibitor and major sponsor Dave Copestake, of Toyworld, said $3000 was raised in an auction on Saturday, and all the money would go to the chosen charity along with proceeds after covering costs.
In return, the Napier beachfront lifesaving club provides 20 volunteers to help run the event, leaving exhibitors free to talk with the visitors about their creations.
The show was the second staged by the Hawke's Bay branch of the Wellington Lego Users Group. The first, last year, was held in a Taradale school hall, which proved too small for the number of people who attended.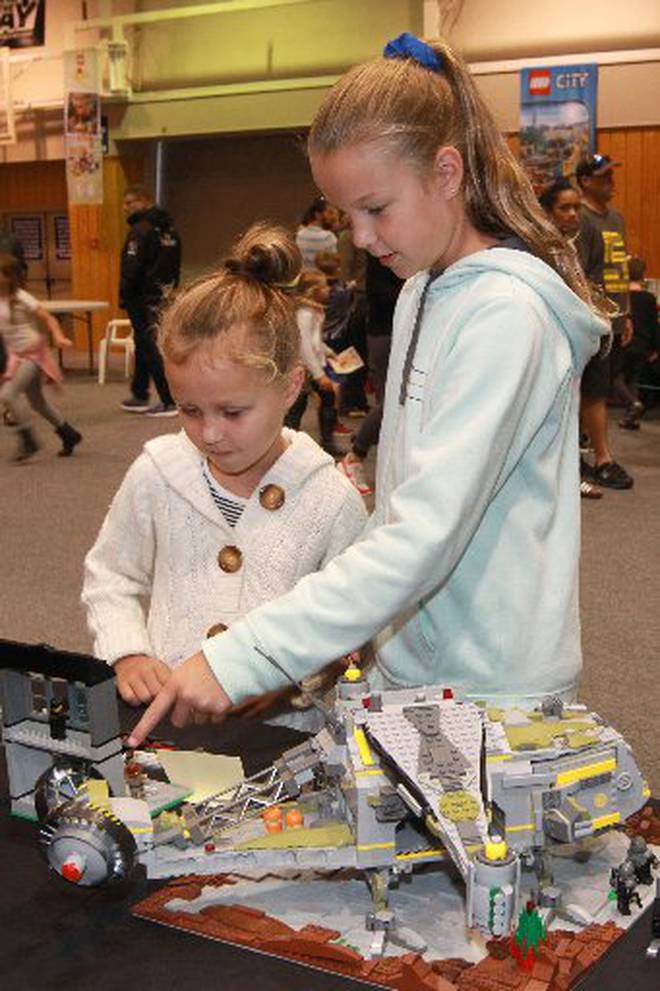 While this year's attendance was thought to have been a little less, the feedback was positive, Copestake said.
"People enjoyed the extra space, and the quality was a real step up."
Some exhibitors had been in up to eight shows, but there were newcomers, including Jenny Blok, of Napier, who received one of three commendations.
The Best in Show Award went to Jake Roos, of Wellington. Darren Hay, originally from Hawke's Bay but now of Wellington, got the Exhibitors' Choice Award.
Other commendations went to Automobile Association communications adviser and former journalist Dylan Thomsen and son Tane, 10, of Manakau, south of Levin, and Mark Griffin, also of Wellington, whose Lego work depicted a crocodile exiting water.