When Woodville's Bruce Hutton says he wants to put his town on the map, his ideas are big and a bit different.
Last Thursday, despite torrential rain, Mr Hutton and fellow Friends of the Lindauer made a huge splash, bringing in rare vintage vehicles from around the Lower North Island and entertaining Woodville's elderly with a 1930s high tea, before motoring off for lunch at the Tui Brewery at Mangatainoka.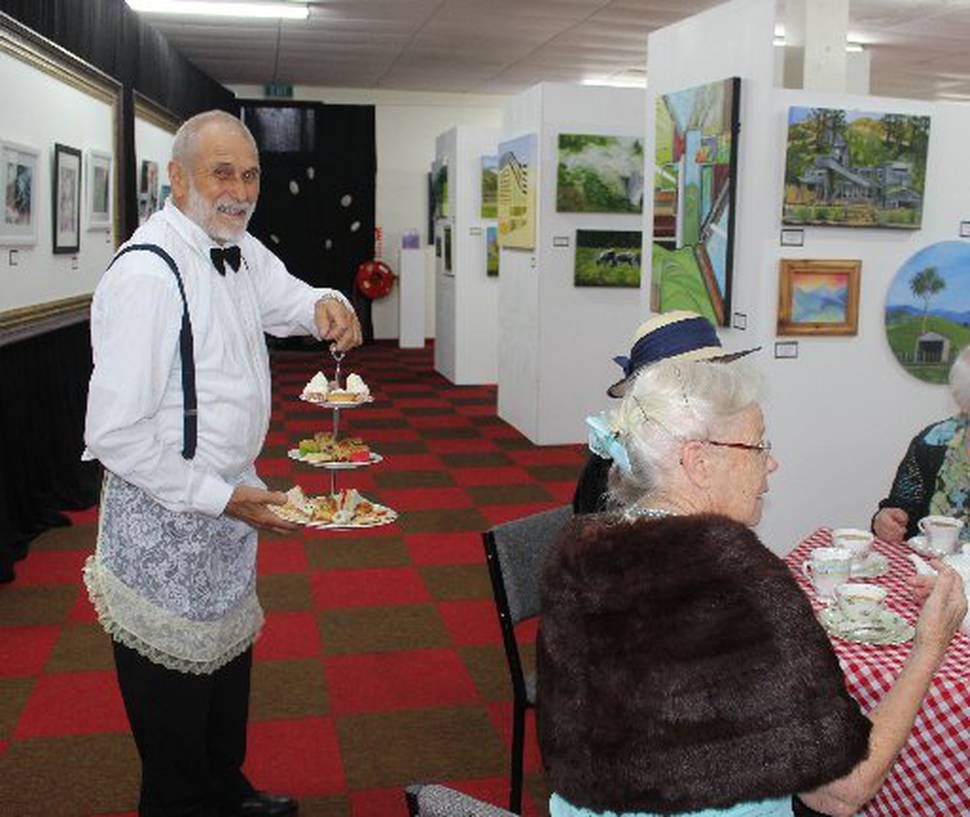 It was a day of sartorial elegance, with plenty of laughter, but the rain meant the high tea couldn't go ahead outdoors at Woodville's rose gardens
"We're trying to create something different because we have to increase the profile of our town and district - and one group in Woodville often not catered for is the older people, so that's the idea behind our event," Mr Hutton said.
And the day was a hit, with everyone turning up dressed in 1920s/30s attire, complete with furs to combat the change in the weather.
The vintage vehicles rolled into the Woodville Racecourse, including a very rare 1912 Warwick Tricar from Kiwitea in Manawatu, a 1936 Studebaker bus from Whanganui, a historic Post Office van from Mt Stewart in Manawatu and a 1930 Chrysler 77 Roadster from Waipukurau, originally owned by Pearl Gandy of Pongaroa.
Pearl was given the car by her father for her 21st birthday and Bruce Poole, of Waipukurau, has owned the Roadster for 53 years.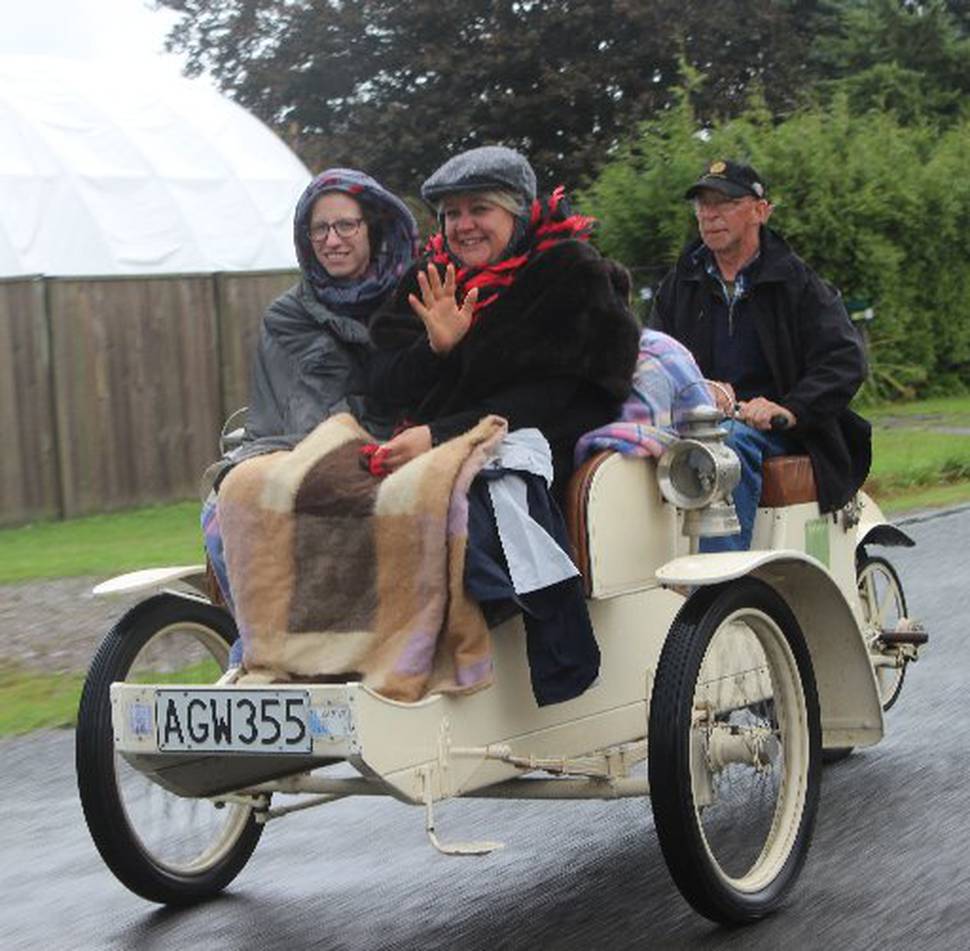 The vehicles weren't just for looking at, they provided transport around Woodville and down to Mangatainoka.
"I remember when we were teenagers we would go for a picnic at the river in one of those old cars. Those were uncomplicated times," Woodville's Mary Ruben said.
Joyce McIntyre said she remembered that when she was aged 9 her father had a Model A Ford.
"There was no glass in the windows, it was just celluloid," she said.
Margaret Cooper was thrilled with the day.
"It's wonderful, Woodville comes up trumps again," she said.
And as the Czech Consul-General, Hana Flanderova, left Woodville's Ormond St Motels wearing her fur wrap and Jandals for her trip in the Warwick Tricar around town and then out to the racecourse, Mr Hutton's dream of making a splash was coming true. People raced from their motel units to snap photos and surprised people on Woodville's Vogel St waved.
"It's awesome, only in Woodville," Joy Barnes, owner of the motel, said.
As well as the consul-general, special guests at the day-long event included former Woodville residents Ray and Coral Allot, from Palmerston North, and artist-in-residence Jana Hylmarova and her parents.
"I've had so much fun here, but I don't know how the ladies in the 1920s and 30s kept their hair under control with just sugared water," Hana said.