The number of house sales rose in Tauranga City from February to March and real estate agents say they expect things to continue.
The latest figures from the Real Estate Institute of New Zealand show there was a 19.1 per cent increase in housing volume in Tauranga City between February and March.
A total of 301 houses were sold in March in Tauranga, compared with 251 sold in February.
Read more: Tauranga and Western Bay property values rise
House of stench: Property manager lifts lid on NZ's most disgusting homes
Win your rent or mortgage for a year
While sales have gone up month-on-month, housing volume sales were still down 5.9 per cent from March 2017.
Western Bay of Plenty experienced a 10.1 per cent decrease in sales volumes, with 59 sold in February 2018 compared with 53 in March 2018.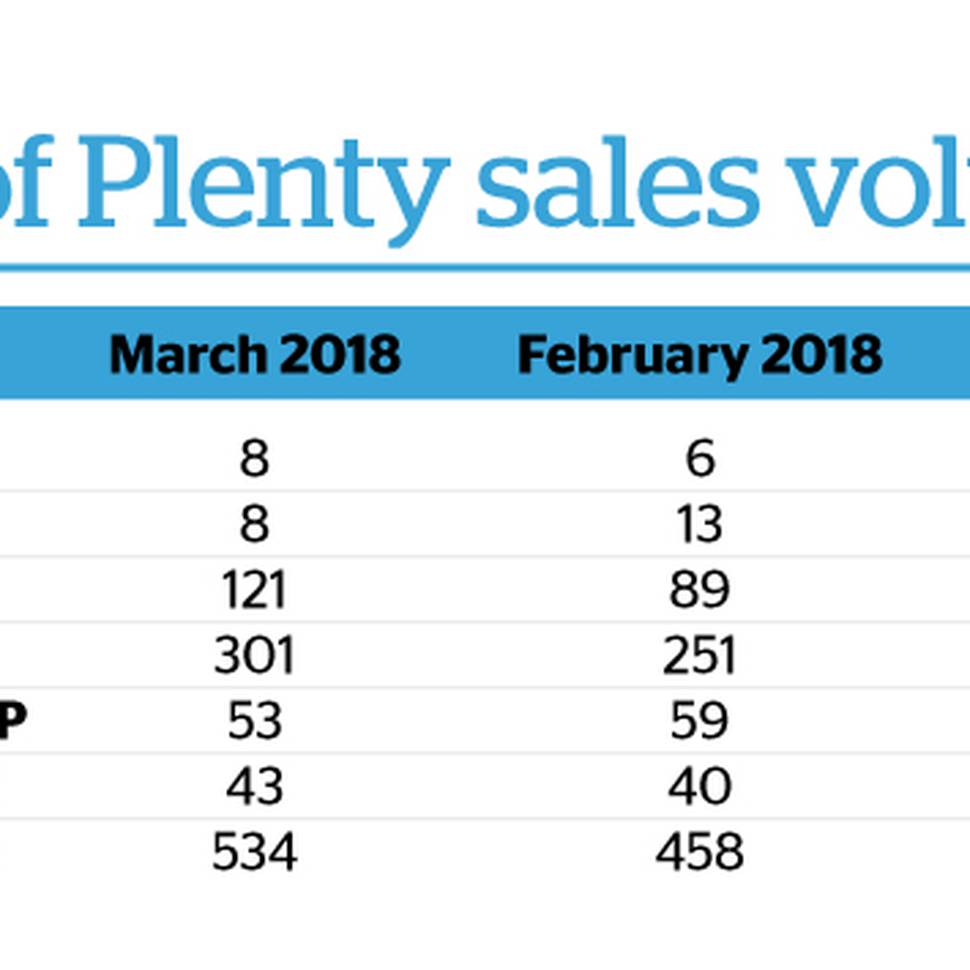 Local industry experts have put the March lift down to buyers feeling more settled now the election has blown over, and also an influx of first-home buyers to the market.
Managing director of Mount Maunganui Harcourts Nigel Martin said traditionally March was the biggest month of the year for real estate and this year once again, they saw a significant increase in volume following January and February.
"We've certainly seen a bit more activity in the auction environment - more bidding in the auction room," Martin said.
"We've also seen a few quieter months after the election and now that's been and gone, people seem to be getting on with it a bit more and there seems to be more activity with people making real estate transactions at the moment."
Martin said he anticipated that in the short term, things would continue trending upwards the way they were now.
Simon Anderson, chief executive of Realty Group, which operates Eves and Bayleys, said there were no surprises with the figures.
"We saw a lot of first-home buyers coming back into the market during February and that wasn't cash, it took some time to get them into finance and those deals will be happening in March," Anderson said.
He said there was a great deal of building going on around Tauranga CBD and at the Mount.
"All the economic factors are really strong, so unless something untoward happens, I'd say it's steady as she goes. I don't think we'll maintain those numbers, but it'll be in the ballpark," Anderson said.
"We've certainly got good numbers of people still looking for properties, possibly a slight shortage of supply."
First National Tauranga principal Anton Jones said there was a massive rush towards the end of March.
"We had a lot of multi offers, it might have just been one of those months, but March was a particularly busy month for some reason," Jones said.
"The buyers are still out there, the sellers are still there so it's quite good equilibrium.
"I have a feeling with the number of buyers out there at the moment, there won't be as many listings this winter."
He believed the market would continue to plod along quite nicely.
"It's not going to break any records, but we don't want that either," Jones said.
Year-to-year sales volumes in the Western Bay of Plenty and in Tauranga are sitting in line with national trends for the month of March.
The number of properties sold in March across New Zealand fell by 9.9 per cent when compared to the same time last year, with 7768 properties sold in comparison to 8622 in March 2017, which saw the highest month for sales volume in 2017.