Toi Ohomai Institute of Technology has officially launched three new tourism and hospitality courses in collaboration with Rotorua adventure tourism provider Rotorua Canopy Tours.
The courses - Bachelor of Applied Hospitality and Tourism Management, Graduate Diploma in Hospitality Innovation and Graduate Diploma in Tourism Innovation - received formal approval by the New Zealand Qualifications Authority last month.
Tourism, Hospitality and Service Industries Faculty Leader Bart Vosse said the new courses were developed to recognise the link between the industries.
He said the courses replaced the Bachelor of Tourism Management, Post Graduate Diploma in Hotel Management and the Graduate Diploma in Tourism Innovation.
"Globally, nationally and regionally there is an increasing awareness of the interdependent nature of the tourism and hospitality industry.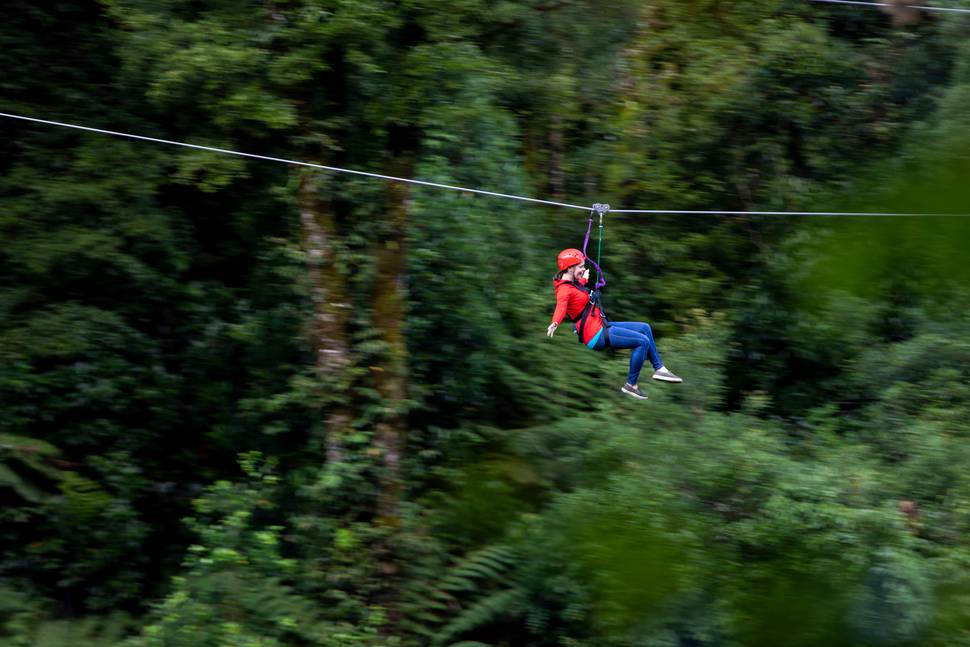 "Our new programs provide the integration of hospitality and tourism content with a strong focus on developing the management, leadership, entrepreneurship and employability skills and capabilities required," he said.
"Our industry needs managers that can successfully operate across these disciplines and therefore the timing for a new suite of courses couldn't be better."
The courses were developed in collaboration with Rotorua adventure tourism provider Rotorua Canopy Tours and the first intake began classes on July 22.
Canopy Tours General Manager Paul Button said the courses were a great new move for the industry.
"It's really great to work collaboratively with the institutes that provide the tourism industry with high quality graduates," especially in Rotorua.
"As one of New Zealand's earliest tourism qualifications, in one of New Zealand's earliest tourist towns, it's great to see a collaborative approach towards future planning of the industry," Button said.
"We're more than happy to work with Toi Ohomai to provide industry input for the proposed changes to the courses, and we think that working collectively has helped to shape the best outcome here.
"These new courses will be a fantastic asset to the tourism industry."
The courses are the latest collaboration between the two organisations.
Over the years Rotorua Canopy Tours has employed several Toi Ohomai graduates and provided scholarships to conduct research on independent Chinese visitors. In return, Toi Ohomai has advised Canopy Tours on Chinese visitors' holiday preference and how to reach them.