"Te Wharekura o Mauao, keep doing yo thing!"
That's the message from Waiariki MP Tamati Coffey as he hit back at critics of a Tauranga high school netball team who used te reo Māori on the court.
The Bay of Plenty Times understands that the team was criticised for using te reo Māori while playing netball games.
Netball Waikato Bay of Plenty (Netball WBOP) zone community manager Alison Wieringa confirmed the association was in the process of reviewing the concerns raised.
Wieringa said they would not comment until they had a full picture of what happened.
She did not say which netball centre received the alleged complaints or which netball competition the team played in when the complaints were made.
OneNewsNow reported Te Wharekura o Mauao's netball team had complaints made against them by other teams.
Principal Heywood Kuka told OneNewsNow the team had been affected by the criticism.
"They became confused, angry and sad. So, when students are made to feel this way, they start to question whether it's okay to speak Māori or even be Māori outside of school."
Coffey said it was shocking to hear that students of Te Wharekura o Mauao have been "shunned" for using te reo Māori in 2019.
He said his first reaction was defensiveness for the rangatahi who may have felt angry or embarrassed at being challenged for speaking te reo.
He said this kind of behaviour denied rangatahi the ability to use the indigenous language of this country.
"Over the last year, the Western Bay of Plenty has made headlines for a flyer promoting 'saving the White race' and a Māori nurse being called a 'clever Maari'."
"These tragic, real-life headlines do not reflect my Waiariki, and I do not believe it is the Waiariki our wider community want either – especially our next generation."
"Te reo Māori is a beautiful language and using it honours our whakapapa and connects us to our culture. Everyone should take up the challenge and learn.
"The criticism levelled at the rangatahi of Te Wharekura o Mauao is on the wrong side of history."
He said the Government was committed to the revitalisation of te reo Māori, illustrated by the move to make the national language an integral part of all student's education by 2025.
Rotorua Men's Mixed Netball Association president Hemi McKinney-Richards said he was shocked with the discrimination of a language, "especially in this day and age," he said.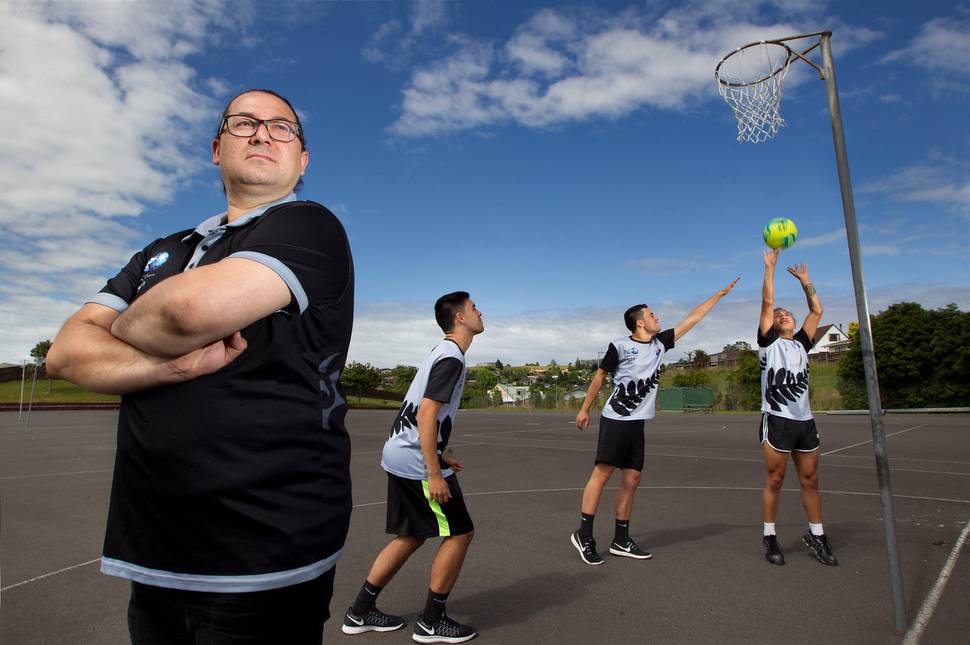 "I think it's ridiculous . . . there's nowhere that says you must speak only English."
McKinney-Richards said it was an insult to the culture given te reo Māori was an official language of New Zealand.
"It'd be different if they were insulting . . . all they were doing was normal stuff you do on the netball court like a pass," he said.
He said while he never experienced racism as a result of language, racism as a result of diversity was something he noticed.
In a statement to the Bay of Plenty Times, Netball New Zealand (NNZ) commended Te Wharekura o Mauao on "expressing their inherent right to speak te reo Māori and sharing this taonga with our netball communities".
"NNZ, Poitarawhiti Aotearoa recognises all the diversities and ethnic groups that make up our netball communities."
It stated all athletes and families should feel safe and free to speak their indigenous language and the national languages of Aotearoa New Zealand.
Netball WBOP Chief Executive Officer Rohan West said the organisation fully supported a team communicating whichever way they saw fit.
Netball WBOP was the "umbrella" organisation of netball in the Waikato and Bay of Plenty regions and provided guidance and services to regional netball associations but it did not micro-manage.
West said he had "no concerns at all how a team talks to each other" as long as it did not interfere with the game and umpiring.
"There is absolutely no reason why a team should not be speaking te reo . . . French . . . German or English to each other as team members," he said.
Heywood Kuka, the principal of Te Wharekura o Mauao, has been contacted for comment.