The Bay of Plenty has the third highest use of methamphetamine use per capita in the country.
That's according to new figures from a police test of New Zealand's wastewater, essentially a nationwide urine test.
The data is the first nationwide snapshot of New Zealand's drug habits and captures about 80 per cent of the population.
The wastewater in Tauranga Beach and Tauranga City, Whakatāne, Rotorua and Taupō was tested and showed just over 800mg of meth was consumed per 1000 people in the cities per day.
That figure was exceeded only by Northland and Napier-Hastings.
The scheme tests for meth, MDMA, cocaine, fentanyl and heroin.
Of the cities tested, Whakatāne and Rotorua had the joint highest prevalence of methamphetamine in the wastewater, with it making up 91 per cent of the drugs found.
However, Taupō far exceeded the rest when it came to MDMA prevalence, where it made up 44 per cent of the drug use detected.
The wastewater testing started with three sites in 2016 - Whangārei, Auckland's North Shore and Christchurch - but was rolled out nationwide last November.
The ESR testing at 38 sites now captures 80 per cent of the population and officials hope it will paint a clearer picture of New Zealand's drug habits.
Former Rotorua resident Rachael Wild, who now lives in Tauranga, was addicted to methamphetamine for 16 years before getting clean more than three years ago.
She said the figures were "crazy" but not surprising.
"It's absolutely rampant. The Bay of Plenty, I feel, is one of the worst places for methamphetamine.
"It's quite devastating."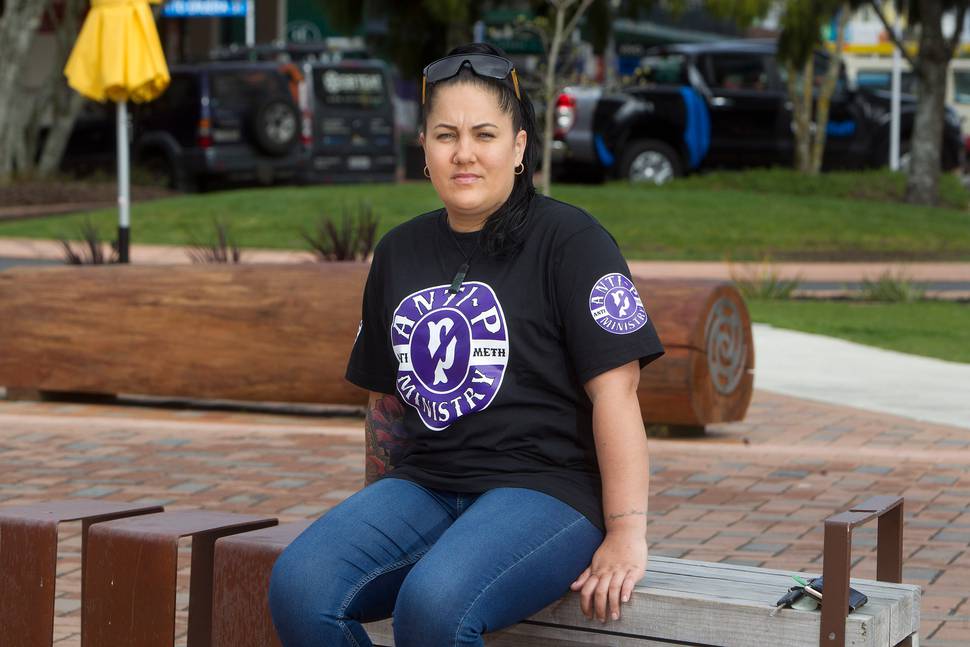 Wild said there was a shortage of support for users.
"I've moved back to Tauranga and here we have no detox or treatment centres. There's not enough help."
Wild believed addressing methamphetamine use was more important than the cannabis referendum.
"Legalise it to stop people making money off it then spend more time dealing with meth.
"That's what's killing the people in our country."
Acting Rotorua area commander Inspector Brendon Keenan said it was too early to draw any firm conclusions from the testing.
"We expect to have a reliable baseline measure after at least 12 months of testing.
"The results give us an insight into the extent of drug consumption and the associated harm caused by these drugs.
"The continued testing will help us build a better picture of the demand and supply of these drugs, and we will be able to use the long-term data to help inform our prevention and enforcement strategies."
Keenan said the police were working with partner agencies to address the demand for the drugs in the community.
Police Commissioner Mike Bush previously said long-term results would help police and other agencies make informed decisions about where to target resources.
"We expect that after 12 months of nationwide testing a robust baseline measure of illicit drug use will be established.
"Three months of results, however, are only an early indicator of illicit drug use levels in New Zealand and cannot yet be used to draw any firm conclusions."
About methamphetamine and getting help
• A strong addictive stimulant. Can result in enhanced energy and mood.
• A class A drug under the Misuse of Drugs Act and is illegal to use or sell.
• Withdrawal symptoms include exhaustion, hunger, anxiety, poor concentration and more.
• To get help call 0800 METH HELP (0800 6384 4357) for advice on meth-related issues including support for family and friends of users, and users. Manned Monday to Friday
• Or for 24/7 support call the Alcohol and Drug Helpline on 0800 787 797