The rumble of V8 engines and the smell of petrol filled the air in Whangamatā this morning as Beach Hop's grand parade roared through the main street.
Tens of thousands of spectators jostled for pole positions as an endless convoy of cars rolled by.
The display on show was spectacular with every hot rod and classic car imaginable prepped and primed.
Maureen Kan was dressed to impress in a stunning red retro frock and had the car to match.
''Gertrude'' is a 1962 Mercury Monteray she had driven with her partner and friends from Auckland.
''She is a two-door pilar less and we just love the fact she is a little bit different from everything else. She drives like a dream and is not bad for an old girl.''
Kan was a major fan of Beach Hop and had nothing but praise for the event.
''I love everything, I love the cars I love the vibrancy, I love the people and the whole experience.''
Spectator Rob Hill from Auckland said it was the second time he had attended Beach Hop and he loved it.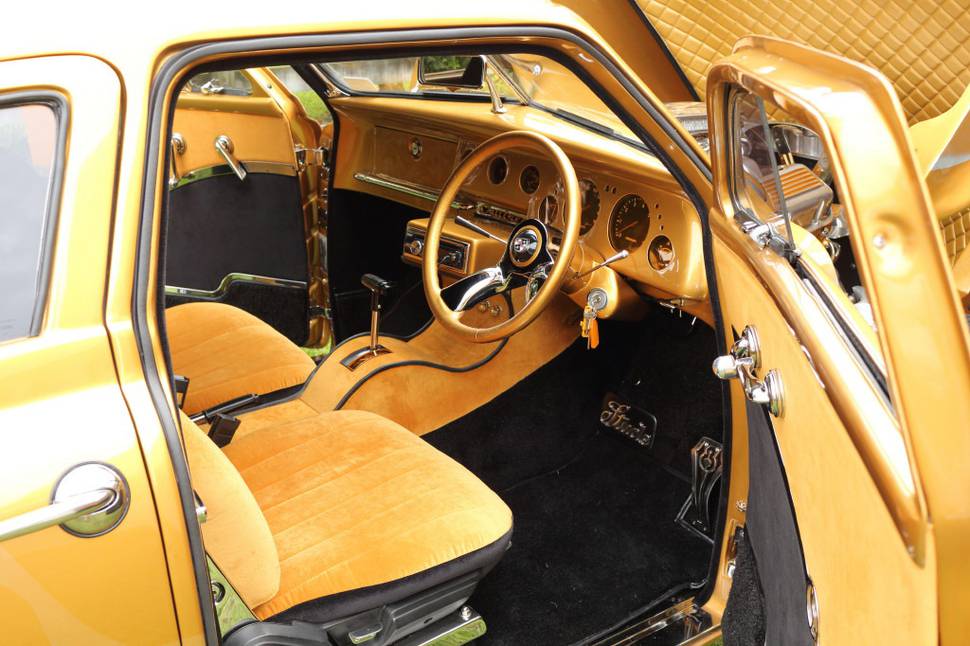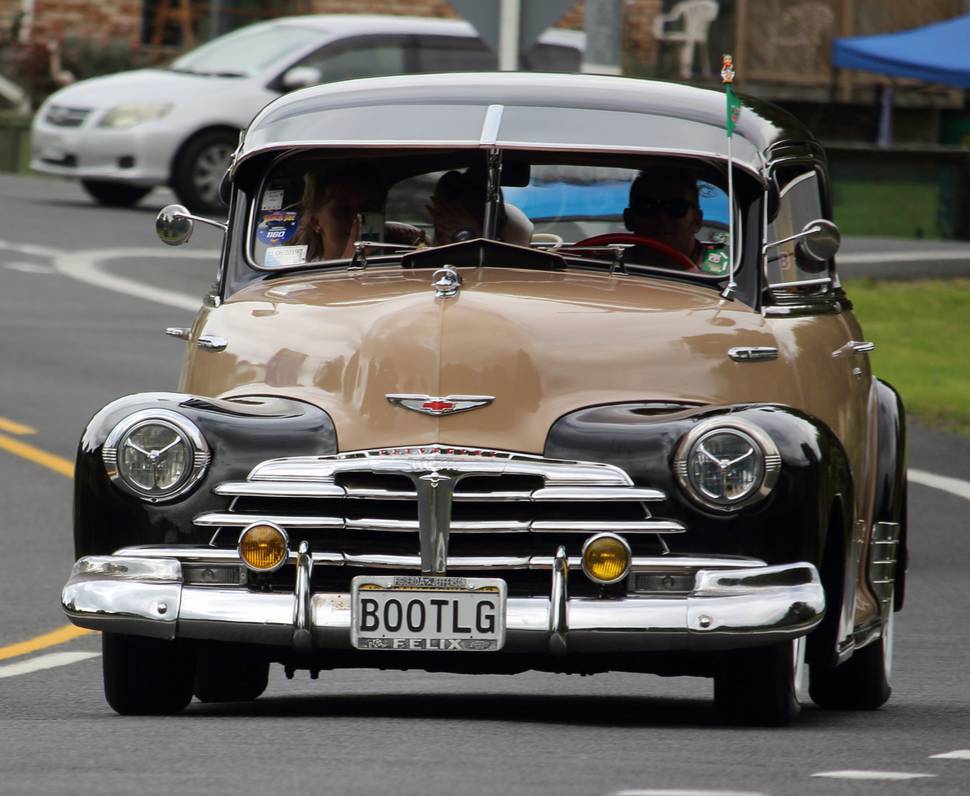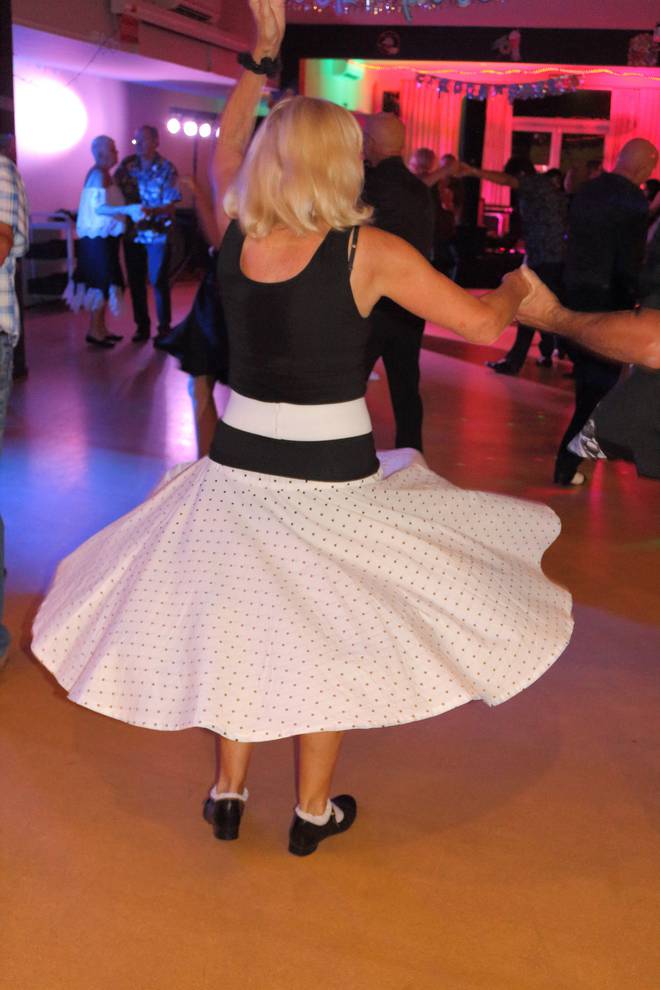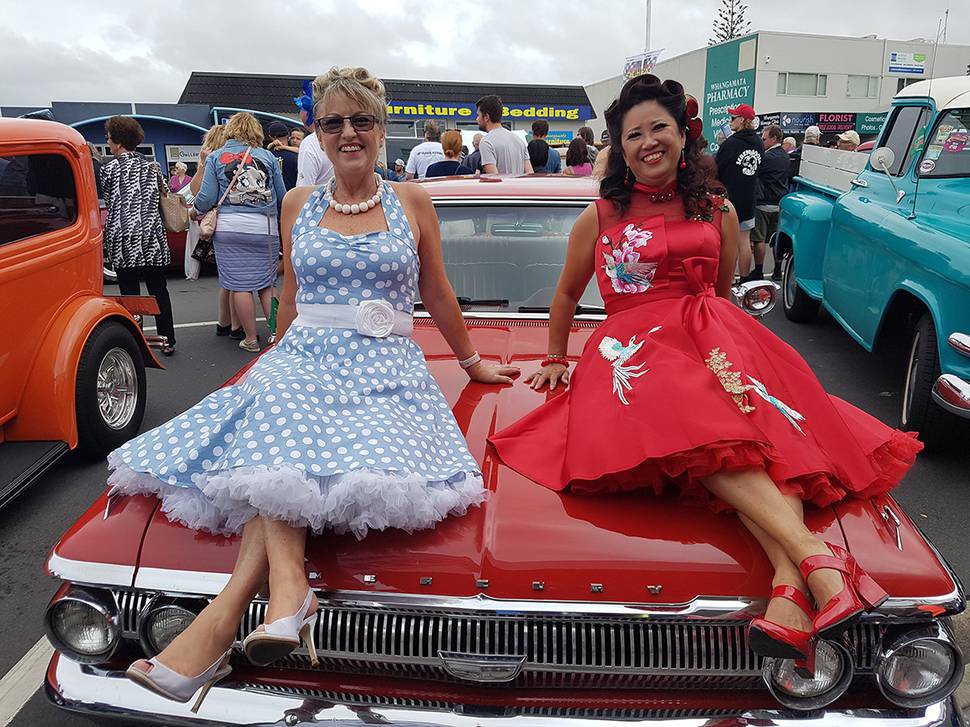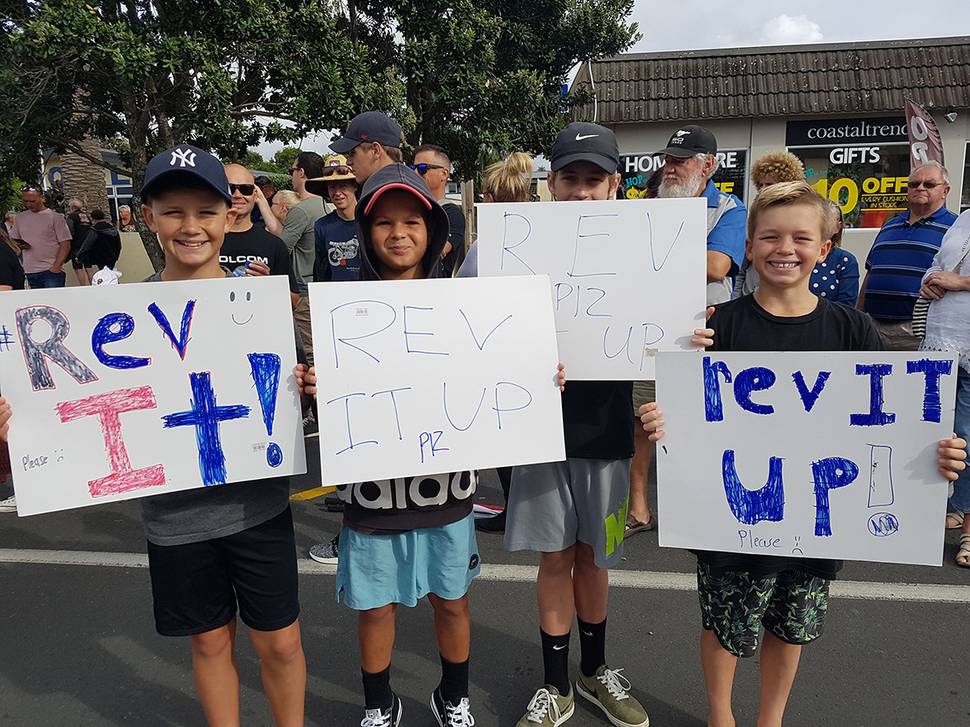 ''I think it's one of the best things to happen in this country. The people are so nice and everyone is happy.''
''There is a lot of sh*t happening around the world but you come here and have a good time and life does not seem that bad.
Bob Hewitt from Cromwell was also blown away by the hospitality and ''I just love this town it is so beautiful''.
''The people are unbelievable and everyone is just so nice.''
Hewitt had a passion for cars and owned several old Mercedes, he said.
Meanwhile, Linda Ruddick had travelled from Brisbane for her fifth Beach Hop.
She had family in New Zealand and said it was her dad that prompted her first visit.
''Dad came over and we went to a similar show in Aussie. He said you need to come to Beach Hop it will blow this away and it did.''
The proud owner of a 1966 Cadillac Ruddick said she was sick of sitting on the sidelines and was hoping to bring her car to the next Beach Hop.
''It's been fantastic watching but now we want to get involved.''
Beach Hop draws 110,000 visitors and the party will continue on into the night in venues throughout town.