Royal New Zealand Navy fitness instructor and sports co-ordinator Marc Thomas' stamina, strength and fitness will be put to the test when he competes in the Strongman World Games in the United States this weekend.
Thomas, who is from Tauranga and attended Tauranga Boys College, is the only New Zealander competing in the competition in North Carolina and said he was looking forward to the competition.
"I thought Strongman was for big men – I'm 5 feet 9 inches (1.75m) and 80kg. It wasn't until I realised that there was a lightweight division that I knew I could take part and I've been competing in that division for almost two years now," he said.
He will compete against 30 contestants in the division.
Strongman is very different from power-lifting or Olympic-type competition which involves repetition of one type of set lift.
"In Strongman contests there are lots of different events so it is more dynamic. It could involve pulling a 10-tonne truck for 20 metres, carrying 10 kegs up flights of stairs, a 200kg squat, overhead press and deadlifts," Thomas said.
He qualified for the games by winning his division at the Arnold Classic in Melbourne in March, open to Australian and New Zealand strongman contestants.
"There was another qualifying process to get to the worlds that involved doing events and videoing them for the event organisers – to prove that I was up to their standard of competition."
Thomas said he always wanted to join the military as a fitness instructor.
"After college I studied Sport and Recreation at Bay of Plenty Polytech and then I joined the Royal New Zealand Air Force (RNZAF) and did my basic training and physical training.
"My grandfather was in the Royal Air Force and flew Lancaster bombers in the Second World War, and I had a strong interest in the military and in fitness training."
After two years in the RNZAF, Thomas was seconded to the RNZN for six months as a fitness instructor.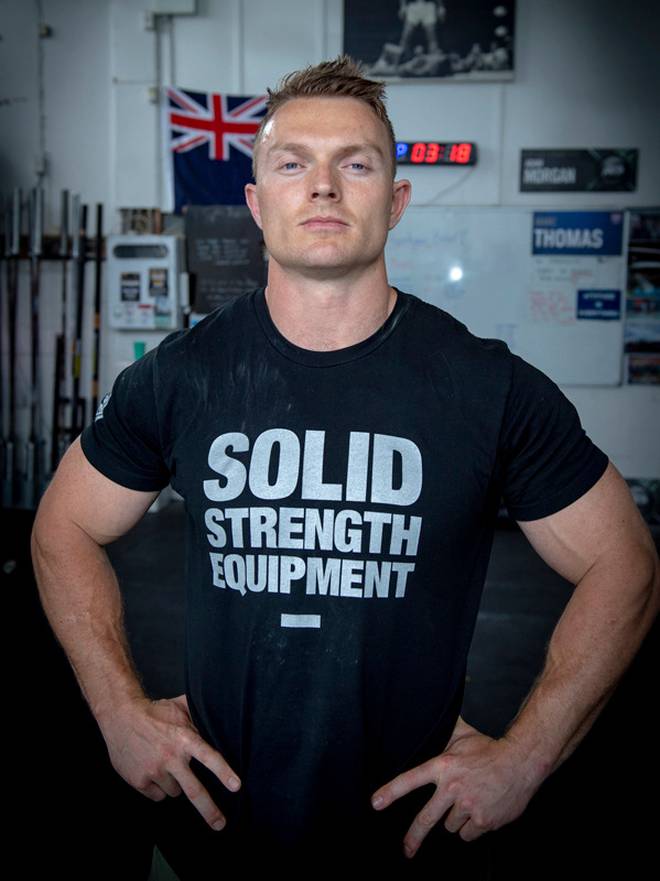 "After that I was asked if I wanted to change uniform and I took the opportunity. The next week I was posted to sea on HMNZS Canterbury and was in Canterbury for both earthquakes – we were in Lyttelton for an exercise and stayed several weeks to help out.
"On Canterbury I was the fitness trainer and ran fitness sessions in the mornings and afternoons.
"I loved it. I served on Te Mana after that and then was posted to England for five months and did some work with the Royal Navy and the Royal Marines."
Thomas trains with weights four times a week and on the other three days does recovery work.
"My recovery work can include swimming, saunas, massage, acupuncture, cupping and breath work," he said.
"The recovery activities help to keep me mobile and the blood flowing when not training."
Because there are not many people to train with in Auckland, Thomas works with Australia-based coach Max McCall, a former Western Australia strongest man.
"All my coaching is done online and via Skype sessions and consultations. We consult for an hour a week and he advises me based on videos of my training sessions."