Hundreds of music lovers and bomb enthusiasts will be making a splash in Rotorua in February when New Zealand's only floating music festival returns.
Previously known as Flochella, the festival is returning in 2019 with a new name, FLOAT, and it will again run alongside the NZ Bomb Competition.
The annual bomb competition is on the afternoon of February 17 but the bomb tower will be open for casual jumps the afternoons of February 14 to 17, before the official competition.
Come February 16, Rotorua's Tikitapu (Blue Lake) will be open to all ages for FLOAT, an alcohol-free event.
Festival goers have the opportunity to catch a glimpse of homegrown artists Drax Project, Mitch James, Jupiter Project, Sachi, Balu Brigada and Stan Walker on the day.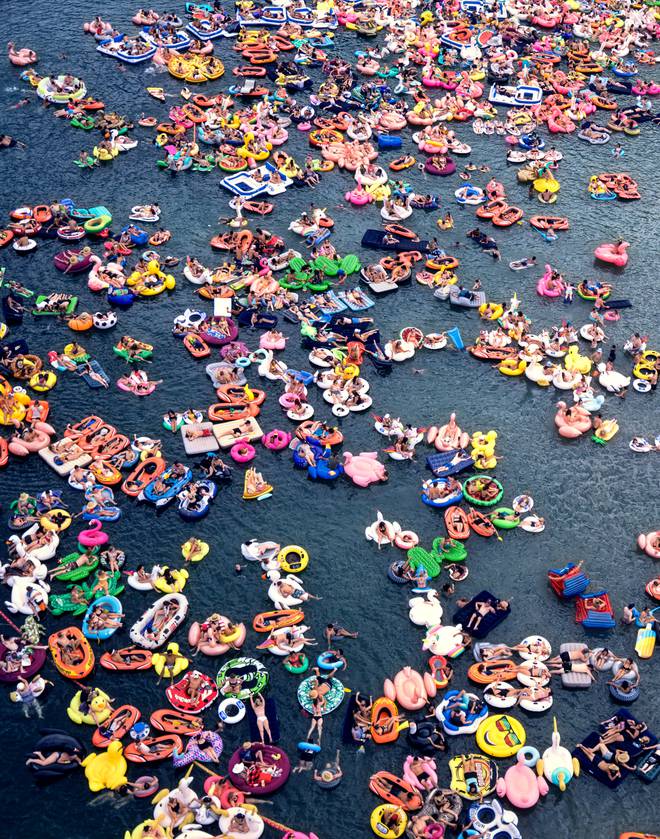 ZM content director Ross Flahive said his team was excited to bring FLOAT to Rotorua.
"It's going to be an awesome summer event, with some great acts. 2018 saw more than 5000 people get their best lilos and floaties out, and Kiwis from all over the country came for an awesome party," he said.
An alcohol ban will be in place for the event and tickets will be available on Grabone from this week.
Get involved:
-Registrations are open now for the NZ Bomb Competition on Sunday afternoon with entries starting from $15.
-Competition entry gives access to the competition on Sunday afternoon and practice jumps all other days. Visit flava.co.nz for all the details.
-FLOAT tickets are $65 and will be available at grabone.co.nz.
-An exclusive pre-sale begins at 12pm Wednesday 21 November for 24 hours only. General admission tickets will be available from 9am Friday 23 November. Visit zmonline.com for all the details.