Māori rugby league was on the menu in Rotorua at the weekend and the main ingredient was attacking flair.
During two days of action, 13- and 14-year-old boys and girls battled it out in the New Zealand Māori Rugby League (NZMRL) Teina Tournament at Puketawhero Park.
NZMRL chairman John Devonshire said the quality of league was excellent and every team represented their region with pride.
"For the girls, the skill varies, but the good players are really strong. A lot come from other sports. With the boys, there are players who have come back from Australia to play for their team, which lifts the standard. We've got teams from Kaitaia to Wellington and everywhere in between.
"In saying that, there are surprise packages, like Ngāpuhi who played in the Tama 14s final, they played with a lot of passion all weekend."
He said Māori league players tend to "go away from structure".
"They play with a lot of flair and pride, it brings a different energy, compared to normal games, when you're playing for your whānau, your hapu, your iwi."
The highlight for Devonshire was seeing the enjoyment the children got out of playing.
"They bring a vibrancy, they just love playing and of course the pre-game haka is pretty fierce. There's a lot of pride and they enjoy it. It's a Maori setting and in that environment it's awesome. It's always about the tamariki.
"This venue is excellent. Jenny Nahu and everyone at Bay of Plenty Rugby League do a great job. We've been coming here for a while though and it's a good relationship."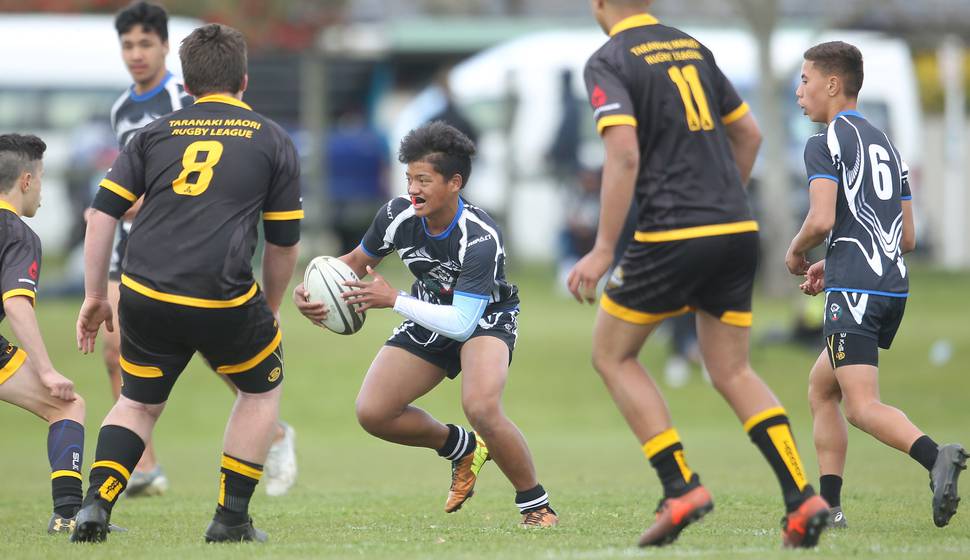 The Bay of Plenty 13s Kōtiro team was made up of girls who were new to rugby league and came from a range of different sports. Their coach Maylene Meroiti, also a first timer, said they had a blast on their way to finishing fourth of seven teams.
"It was really awesome to have a tournament where our teina kōtiro could come together and play rugby league. For our Bay of Plenty girls, it was their first time playing league, some play rugby and all the other codes like netball and touch. Having a tournament where they could come together and play league was absolutely fantastic.
"It is a pity though, that we don't have anything local for them to play regularly, even in the schools system, to have some pre-tournament experience. We had Auckland, Waikato and Ngāpuhi in our pool and you could just see the different levels because they have their own competition."
She said the players were stoked with how they went and excited to be part of the tournament.
"When it came to game time I think it was a bit of a shock at first, but they had fun, they carried on through and they didn't give up. I'm so proud, it was awesome.
"We want to try to get a school competition going to help make a pathway into women's rugby league. Bay of Plenty Rugby League is putting in a kōtiro development programme to help with that and we have the NRL Warriors women's team coming to run a coaching work shop with our two kōtiro teams on Friday," Meroiti said.
For the full results of the tournament go to the New Zealand Maori Rugby League Facebook page.