The Bay of Plenty Lakers' quest to defend their NZRL Championship title starts at Puketawhero Park today.
The first step is to win the right to represent the Northern zone in this year's championship, starting with the first round of Northern qualifiers against Northland at 2.30pm.
Arguably the standout forward in last year's competition, Jeremy Siulepa, has hung up his representative boots this season and will instead take up the role of Lakers head coach. He has named a strong side comprising a mixture of experience and youth.
"I'm passionate about coaching, I've coached before in the younger grades, and this is a new challenge.
"The skill level of this team is exciting, we've got a couple of older guys who have done it before and some young ones coming through as well. I think the main focus for this team was to give everybody an opportunity to play and to try to start a culture and environment where everyone wants to play for the Bay and has pride in the jersey."
He said the "brotherhood" among the players in last year's Lakers squad played a major role in how well they went and was something he wanted to build on. One of the men leading that aspect would be returning captain Johnson Peri, who had another dominant season for Mangakino in the Bay of Plenty/Coastline Premier competition this year.
"He's a good leader on the field and a good leader off the field as well. I think he did a good job, not only with the Bay last year, but with the Mangakino Hawks the last few years as well, to get them to where they were this year. That shows his character and ability to be a natural leader."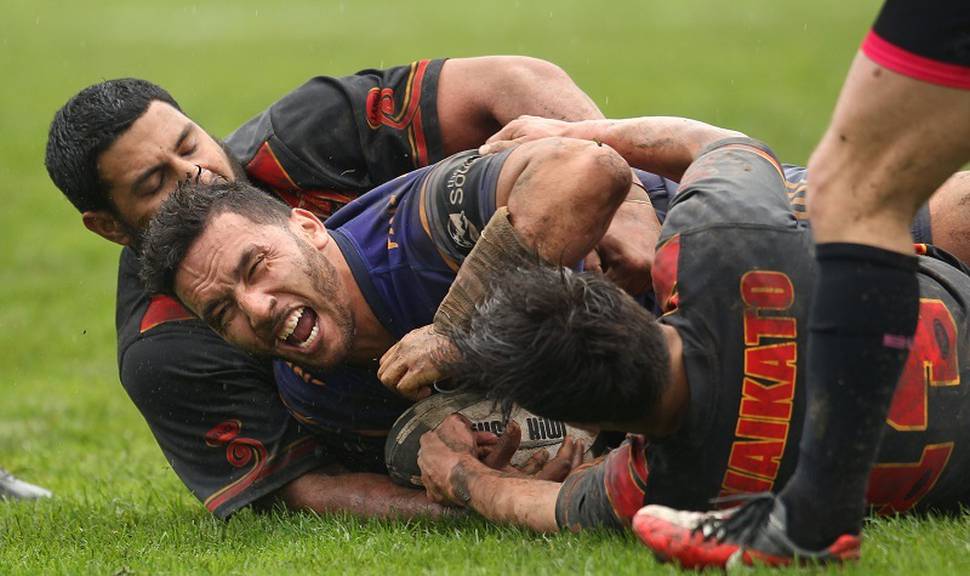 Siulepa expected Northland to bring a strong team to Rotorua.
"They're going to want it just as much as us, if not more. We need to show up and want it more, we're not taking them lightly or taking them for granted. It's a rep competition now and I think this year all the teams across the board are going to have strong teams. It's something we're looking forward to.
"I just want our team to play football, get support plays running, players running off each other. I want them to play hard and gritty but use their skill and flair as well.
"We've had two trainings, the boys are coming together quite well. The older guys are keen for one more crack and the young ones are keen to learn. It's all off the back of last year I think, that's what started it all and the boys are keen to build on that progress."
Bay of Plenty Lakers team to play the Northern Swords
Saturday at Puketawhero Park, kickoff 2.30pm
1 Cameron Walters
2 Dylan Shortland
3 Denzil Manu
4 Axl Kingi
5 Natuitasina Tumanuvao
6 Josh Weeden
7 Johnson Peri
8 Matthew Filipo
9 Destry Tamai
10 Cody King
11 Harlem Leatigaga-Angell
12 Keanu Dawson
13 Daniel Holmes
Reserves:
14 Marere Karauna
15 Israel Vano-Stoner
16 Logan Kana
17 Ray Mitchell
18 Tai Kapua