Tourism operators and tertiary educators will be introducing new electric vehicles and chargers to Rotorua in the next year.
Toi Ohomai Institute of Technology has been granted $48,972 by the Government to connect its Tauranga and Rotorua campuses with two electric seven-seater vans for staff and chargers in each city.
Meanwhile, another charging station will be installed at Te Puia, to help operate New Zealand's first 100 per cent electric tour coach that will be travelling between Te Puia, Hobbiton in Matamata and Shore Trips and Tours' base in Mt Maunganui.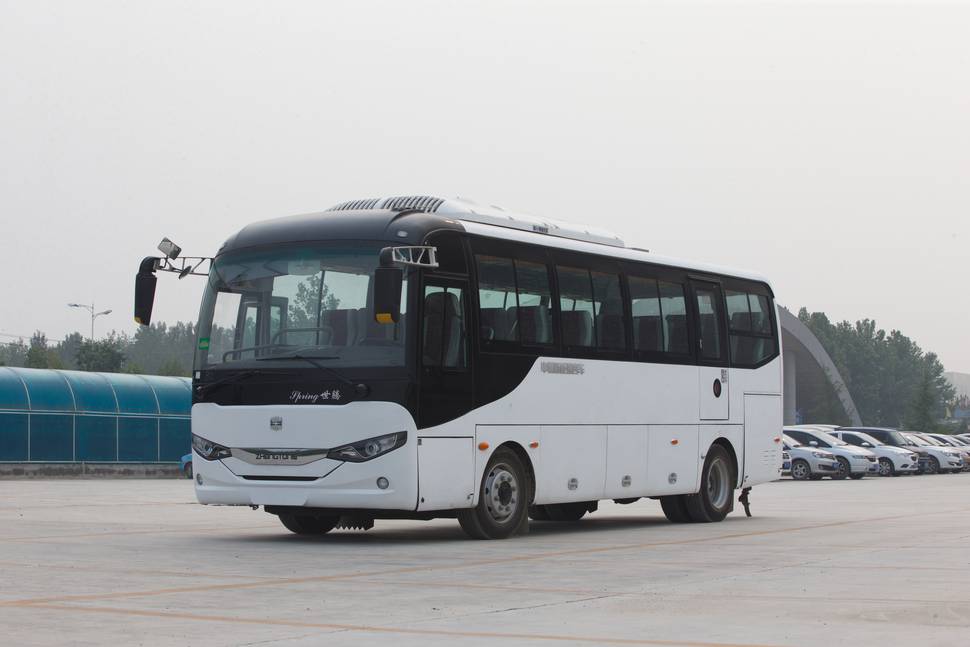 The Government granted Shore Trips $134,250 to fund half of the costs for the 25 to 30 seat coach and the three stations.
The projects were two of 19 given a share of $3.87 million in an announcement from Energy and Resources Minister Megan Woods this month.
It listed the fourth round of grants from the Low Emission Vehicles Contestable Fund, overseen by the Energy Efficiency and Conservation Authority.
Toi Ohomai's head of facilities, Malcolm Hardy, confirmed each campus would have one slow charger and one fast charger for top-ups between day-time trips.
Both would be available for public use.
The institute initially applied for EECA funding three years ago but missed out.
"So we went back and asked why, and we were steered to look at travel between campuses," Hardy said.
Its fleet already includes one electric vehicle that is also used for teaching automotive and electrical students.
As part of the funding, the institute will complete two research projects on cost-ownership modelling, maintenance and servicing electric vehicles.
"It is going to allow us to weigh up the differences between the amount to buy them and the servicing that is required over a two or three-year period. The theory is that as the years go on, the cost of vehicles will go down, they will be better quality and the servicing will cost less as well," Hardy said.
"The facilities team will keep track of all the records and what's happened and the research team will put it together as a project.
"It is has been quite hard to find hard facts about maintenance and servicing. A lot of people come to us to ask if it is worth getting an EV and we've actually had nothing to back it up. At least now we can say 'well this is what we found with a seven- or 12-seater vehicle'."
Toi Ohomai currently uses 11 diesel and petrol fleet vans in Tauranga and up to five in Rotorua.
"We might apply for the next round because we've got campuses in Whakatāne and Tokoroa and Taupō... We could put charging stations in other areas," Hardy said.
The electric tour coach operating between Matamata, Rotorua and Mt Maunganui will be on the roads early next year.
It will have a driving range of 170-190km powered by six on-board battery packs.
Te Puia chief executive Tim Cossar said: "The number of electric-powered vehicles will only increase in the next five to six years".
He said the electric coach would "enhance the tour offering".
Cossar said Te Puia was hoping to make the charger available for public use, but at this stage, its high voltage would only be suitable to charge the large coach.
Megan Woods said the Low Emission Vehicles Contestable Fund was one of "several initiatives in the Government's Electric Vehicles Programme, which aimed to double the number of EVs every year to reach 64,000 by the end of 2021".
Currently, Rotorua has one public charging station, in the Haupapa St car park.
It opened in September 2016.
Sport of Kings Rotorua Motel also has a charging station available for guests to use for free.