Friends will become rivals when Rangataua and Rangiuru face off in this weekend's final fight for the Baywide Premier Women's champ title.
Rangataua will host Rangiuru at Te Ariki Park tomorrow as the top two teams in the competition take the field for the last game of the Farmlands Co-operative Baywide Club Rugby season, fighting for the same result - the win.
Rangataua captains Kate Henwood and Rangiuru co-captains Ereti Williams say it will be a matter of friends becoming enemies when they meet on the field tomorrow.
"I won't know her on the weekend but after the game it might be alright," Henwood said.
"I think once you cross the white line your friendship ends and you're there to do a job and win the battle," Williams said.
"After the game we go into Volcanix and our enemies become our friends, and we go into battle together," she said.
This will be Rangiuru's first time qualifying for the finals, which was an overwhelming feat for the players and the club community as a whole.

"Firstly, it means everything for the club as a whole – both men and women. We've lost some key people from the club, but on the other side we celebrate our 125th anniversary, so very special for those reasons," coach Jimi McLean says.
Tomorrow, his team will continue focusing on their strong defence, which was evident in their semifinals match against Whakarewarewa last weekend, resulting in a 22-5 win and a ticket to the final.

"We have the ability to defend for long periods in the game. Whakarewarewa controlled possession for long periods, but credit to our girls for a massive defensive effort," McLean says.
He says Rangataua boasts strong leadership skills and believes Rangiuru's accuracy will need to be on point to overcome that.

"We have talent across the park and will change it up to suit. The key focus is being accurate – we can't afford to give up easy possession, it's criminal," McLean says.

"Rangataua keep the girls focused one game at a time, one step at a time. Our win over Whakarewarewa was another step along the way, and so it will be this weekend, we don't want to be overawed by the importance of the occasion."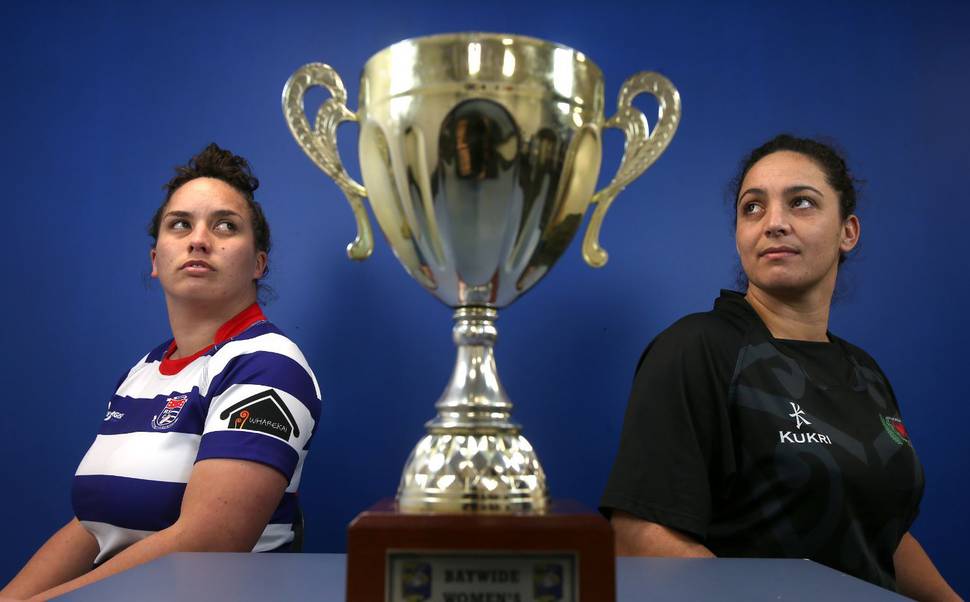 For Rangataua, who secured their place in the final after beating Waikite 46-10 last weekend, head coach Paul Pou says they will focus on defence against their competition.

"From the weekend, our focus will be on sticking to our defensive systems, our core skills and roles, and keeping to our structures," he says.
Pou was excited and nervous about tomorrow's clash but was looking forward to being able to host the final.

"It is always an honour to play in a final, to host one is more special but to win one is even greater," Pou says.
His side's key strengths are their unity and their commitment to work hard for each other.
"Rangiuru's experience is key for them, across the park they have a lot of experience and this would be their strength," he says.
He's expecting tomorrow's match to be a hungry fight between both teams who will displaying plenty of skill and quality rugby.
Baywide Premier Women's final:
Rangataua v Rangiuru at Te Ariki Park
Sunday, 1pm
Extra time protocol:
If the games are tied after normal time, then the following rules apply.
1 Two 10 minute spells of extra time. If still even ...
2 Team scoring most tries in extra time. If still even ...
3 Team kicking the most conversions of tries scored in extra time. If still even ...
4 Team scoring first try in extra time. If still even ...
5 Toss of coin by referee.