Luuka Jones has led the New Zealand charge into the semifinals of the second Canoe Slalom World Cup of the season in Poland, with Tauranga paddler Callum Gilbert joining her after a dazzling second run.
Jones needed only one run to qualify in both her K1 and C1 heats overnight, with her K1 effort particularly impressive.
Germany's Ricarda Funk showed the form that made her almost unbeatable last year when she qualified quickest in 89.07s but Jones was sixth, just 2.38s back, with a run that included a touch and 2s penalty on the seventh gate.
Great Britain's Mallory Franklin was second in 89.63s, with Austria's Corinna Kuhnle third.
Jones also picked up a touch in her C1 run, finishing in 104.17s, 9.90s behind Austria's Viktoria Wolffhardt, although comfortably inside the top 20 qualifiers in 17th spot.
"The K1 run didn't feel that amazing but it surprisingly ended up being not too bad. I'm trying a new boat in my C1 to try to get some feel back and it did go a lot better than last week but I'm still not racing that well. The semifinal course looks really tricky so I'm looking forward to racing it," Jones said.
Gilbert, meanwhile, had to overcome a terrible opening run where he missed two gates entirely and was 79th of the 80 paddlers. Mike Dawson was 32nd, with his touch on gate 15 costing him automatic qualification, and the third Kiwi Jack Dangen was 41st.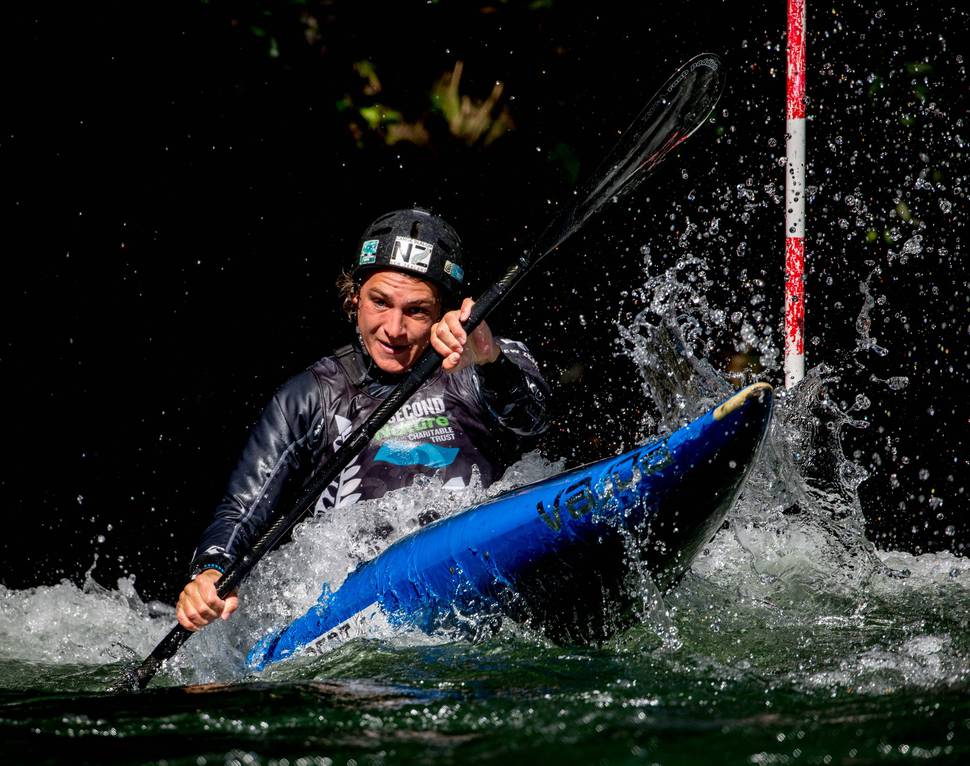 Gilbert's second run was near-perfect, however, clocking a clear 80.05s to qualify third. It was the 10th fastest time of the day overall and the first time the young Kiwi has made a World Cup semifinal since his five consecutive efforts in 2016.
Dawson was an agonising 11th in his second run, just 0.60s outside the top 10, while Dangen had a faster raw time than his first run but clipped a gate to finish 23rd.
Olympic champion Joe Clarke, of Great Britain, cruised down the course in 77.99s, putting him 1.14s ahead of last week's World Cup winner, Germany's Sebastian Schubert. 2017 World Cup overall champion Vit Prindis, of Czech Republic, was third.
The other Kiwi in action was Courtney Williams in the women's K1, where a missed gate in her first run left her 58th but a vastly improved second run saw her clock 103.73s, good enough for 21st.
Jones will be in action again tonight for her K1 semifinal, with Gilbert racing tomorrow night in the men's K1, Jones in the women's C1 and Dawson chasing more silverware in the extreme slalom finals, after qualifying in fourth.