Let me begin with a quote.
Which I don't usually do because I'm super lazy and not a massive fan of actually researching anything - that seems too much like work! But this is important, so... "Life Education Bay of Plenty is a charity that educates and empowers children to make healthy choices so they can live full and healthy lives.
Every year we teach over 250,000 children nationally about their body, friendships, their identity, food and nutrition and helpful and harmful substances."
In the Western Bay alone they need to raise $120,000 to keep the Life Education Trust in our schools.
If they don't raise that money, then goodbye Harold the giraffe! We all know Harold, right? Love that giraffe. To be fair, I love ALL giraffes, but that fella in particular.
I remember being at school and getting to go in to the Life Ed truck and meet Harold and learn that I should brush my teeth and have a shower now and then and how all friendships are different and we shouldn't judge people for who they're friends with and how you shouldn't eat pies every meal of every day. Which was a tough lesson to receive as a chubby child.
Seriously though, those messages seem simple to us now, but there are so many kids that don't get those messages from family/at home. Even if they do, Harold is such a legend in little kids' eyes that they might actually retain that info, which is the point!
Next Friday, on Star Wars day – May the 4th – Life Education BOP is having a big fundraising brekky at Tauranga Racecourse. There are three guest speakers talking about health and well-being in a Graham Norton-style chat on the couch - Dr Anna Rolleston, Sam the Barber and Gemma McCaw.
Gemma is currently doing a degree in 'positive psychology' (isn't that something the world definitely needs more of?) and is a health and well-being coach. I've had the pleasure of meeting her a couple of times and it's pretty refreshing to see someone who doesn't have kids, is young, and lives a life that most of us would only dream of, actually be a real human being and totally 'get it' when it comes to the stress of day-to-day existence.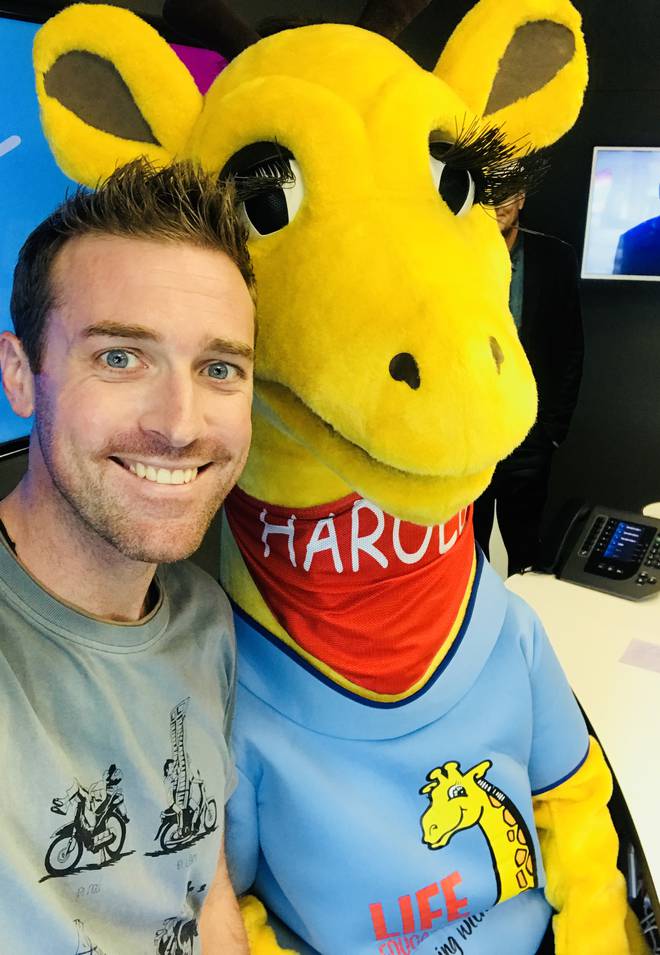 She has a great, positive bunch of ideas on living a life that will literally be happier (and probably longer) with a few small changes to how you approach day-to-day things.
You should definitely go. If only for the selfie opportunities… with Harold, I mean.

Will Johnston is host of The Hits 95FM Day Show. Live and local from 9am-3pm, every weekday in the Bay of Plenty.