"Hold on a minute, we've got a problem with the water," Mike Gullick says as he dashes out of the office at Rangiuru School.
Looking out of the window I can see him tinkering away in a little shed near the main building.
Minutes later the school principal returns and says everything is under control.
With a roll of just 42 students and three teachers on staff, he is used to wearing many hats to keep the school ticking along.
Gullick takes a seat near the door to the office. He is wearing jandals, shorts and a T-shirt - the perfect attire to fit in with the relaxed country school.
Rangiuru School is located on Rangiuru Rd, about 10km out of Te Puke, and is surrounded by trees and paddocks.
Co-education schooling is offered for new entrants to year eight and students are taught in multi-age classrooms.
Gullick has been a teacher at the school for nearly 10 years and only this year took on the role of principal in term one.
"It's exciting," he says.
"It's nice to have a real challenge."
The small team of teachers is a tight-knit group and most of them are new to the profession.
"It's great having young teachers, they've got new ideas which is really exciting for the kids," he says.
Gullick says the school is proud of its country heritage but also uses modern technology in the classroom.
One of the continuing country traditions and the biggest date on the school's calendar is calf and lamb day.
When numbers started to drop Gullick recalls taking drastic measures to get farm animals to school and keep the tradition alive.
"I live on a lifestyle block up the road so I would drive to school with three or four calves in the back of my car," he laughs.
Now during spring, some farm animals are kept in a paddock at the back of the school for the students to look after.
"It's really good for the kids and teaches them things like empathy," he says.
And, thankfully, Gullick does not need cart calves back and forth anymore.
The school is preparing to celebrate its 100th jubilee next year and Gullick points out the library and technology block that is the original building that stood in the same place in 1919.
"I really love this school."
What do you like about Rangiuru School?
"I get to learn and do writing,"
-Emily Hart, 6
"Handwriting is my favourite, learning how to do letters and numbers."
-Riley Allen, 6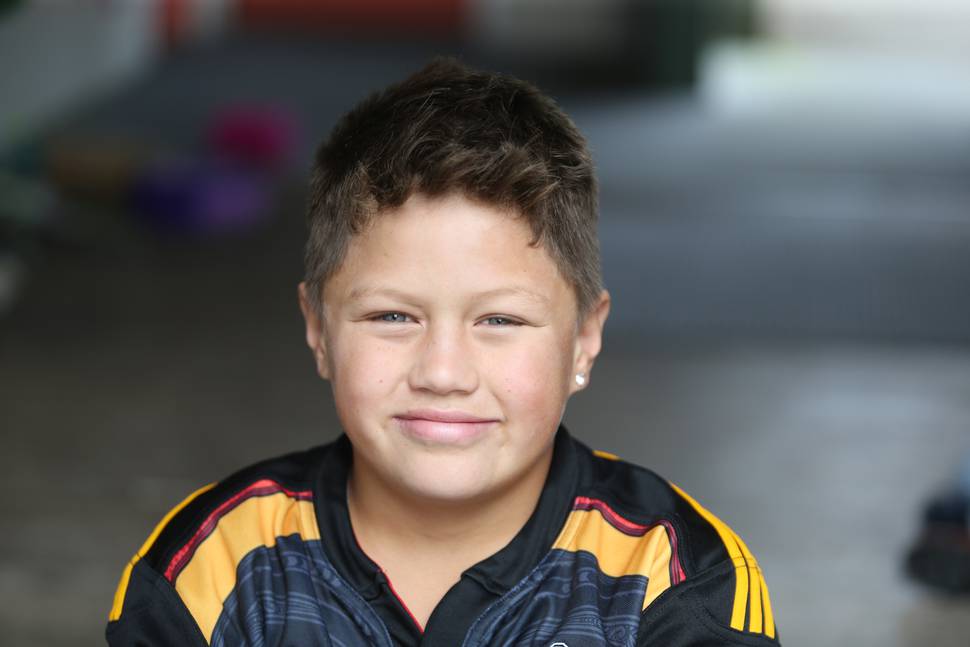 "The sports we play at school- bat down and ripper rugby are my favourite."
-Ayvas Sitaleni, 9
"Kapa Haka, I was the first junior leader and really enjoy doing it."
-Noah Gullick, 6