More than 100 people turned out to a community meeting in Greerton yesterday.
The meeting was organised by Tommy Wilson from Te Tuinga Whanau Support Services Trust in response to ongoing issues in the village community relating to beggars and homeless people.
This week, shopkeepers have shared horror stories of customers and staff being intimidated and threatened by "begging gangs", while schools also expressed concerns about risks to student safety.
A diverse group of people in the community attended the meeting, held outside Greerton Library.
Voices from all sides of the issue were heard: politicians and principals, shopkeepers and social workers, Greerton residents with homes and those without.
Despite the tense topic, there was no booing, interruptions or jostling for the microphone, and the crowd, gathered in a circle around the public stage, clapped after each person said their piece.
Wilson led the call for people to stop giving money to people on the street in the village, instead directing their money towards the services that helped the homeless.
He said he wanted to find some old coin-operated parking metres that could be installed for people to drop their change into, which could then be given straight to community organisations like Under the Stars, which provides meals for homeless people.
Homeless man Michael Prince said that would be tough on him and his two sons, also homeless, who relied on small change given to them on Greerton streets to fill their bellies each day.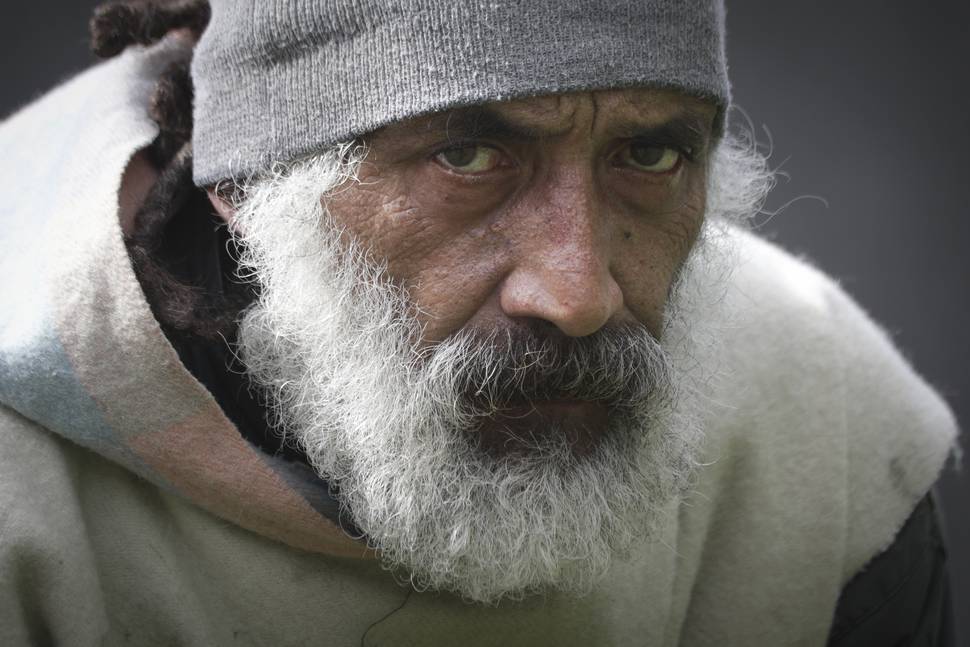 Prince, a Tauranga resident of 30 years, said he had been homeless for 18 months after his cobblestoning business went under and his wife died, her funeral expenses leaving him broke.
He told the Bay of Plenty Times there were "11 or 12" genuinely homeless people who usually lived in Greerton and he felt they got "blamed for everything".
The area was also being targeted by "scammers" he believed were linked to organised crime and were responsible for most of the fighting and bad behaviour that had been going on, he said.
"They come partly from town, partly from Hamilton, partly from Auckland. Those are the ones who are causing trouble."
Dylan Hoete and Tirua Awa also spoke, saying they were homeless on the streets of Greerton until a month ago when, with the help of Liz Kite from Under the Stars, they found a home and got clean.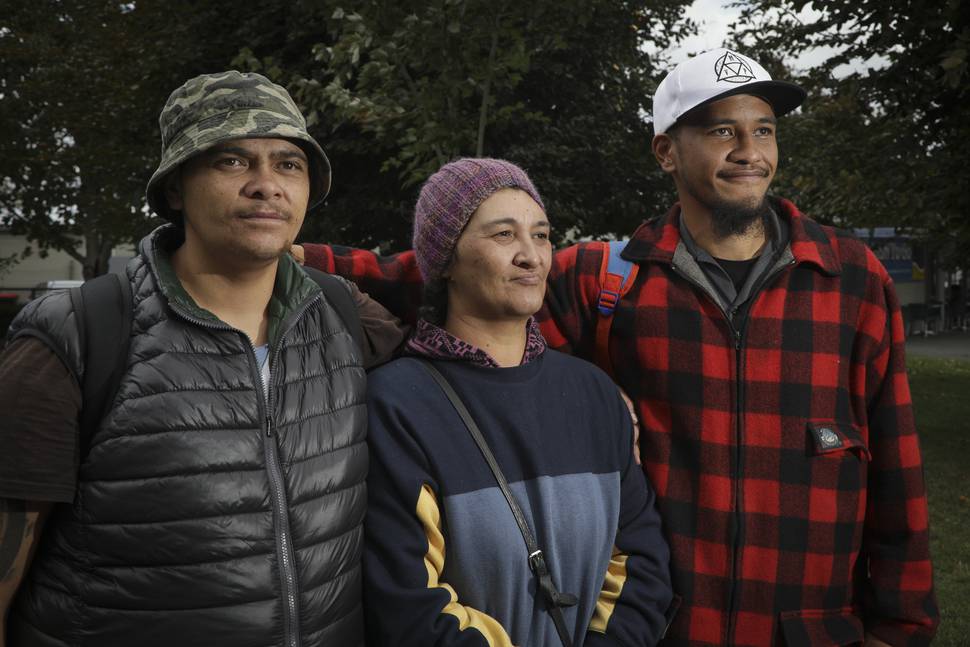 Recovering synthetics addict Hoete said he believed people with similar addictions were responsible for most of the fighting that had been reported.
"You wake up angry."
It was hard to see his friends still struggling to kick the drug, and he and Awa hoped to get more of them into services that could help.
Hoete said many homeless people felt too ashamed to ask for help with their issues.
"It's about shame, they are too proud and too shy to ask for help.
"It's why they use [drugs] - to cover up the pain they are feeling."
They agreed with Prince that there were people posing as homeless people in Greerton.
Greerton resident John Baxter said he had seen some of the beggars in town go home to a house not far from his.
He had plenty of sympathy for genuinely homeless people, having come close to it himself, but believed some beggars were just out to take advantage of vulnerable people.
A man who identified himself as a shopkeeper struggling to keep his business afloat, summed up the prevailing mood best:
"We're all just trying to feed our families."