He spent 12 years playing professional rugby in New Zealand and overseas but Hayden Reid is now enlivening crowds in a different way. A pastor at one of the country's fastest-growing churches, he's helping millennials flock to religion.
It's a slow walk around the Mauao base track these days, on battered rugby knees and joints, but at 1.8m tall Hayden Reid couldn't hide if he wanted to.
Having spent years as a high-profile rugby player, he's continued his life in the public eye as "Reverend Reid".
Anonymity, he explains, "isn't optional".
If you're not part of Generation X or Y, Reid - or "Reido", as he's affectionately and widely
known - won't be how you picture your typical church leader.
The former All Black Sevens star and provincial fullback/wing for Otago, North Harbour and Bay of Plenty has just turned 40 and lives in trendy Mount Maunganui.
He's wearing ripped jeans, a black T-shirt, completing the look with an oversized black watch when we meet.
He and wife Kirsten have public Instagram accounts and Reid creates podcasts of his preachings.
Curate Church has a Twitter account and its band Curate Music was Worship Artist of the Year at the 2017 Tui Awards.
The church building on Newton St in Mount Maunganui is painted pitch-black; beyond the foyer a capitalised Hollywood sign tells the congregation to "Dream''.
There's a pastel-furbished "Mums-and-Bubs" room, where you can watch a live-stream of the Sunday service, and upstairs the meeting room is modish monochrome.
Reid, who enjoys (in moderation) a couple of beers in his down-time; gives talks about
issues such as relationships, depression and pornography.
This is church in 2018.
Until a year ago, Curate Church was known as Mosaic Church - a Christian church
established in Grant and Debbie Sowter's sitting room in 1999.
There's two, soon-to-be three, branches in the Bay of Plenty, overseen by equally chic - and even younger leaders - Joel and Katie Milgate.
Sixty per cent of Curate's attendees are early to mid-30s, with little kids. It's now one of the fastest-growing churches in New Zealand, boasting 2500 praying-and-worshipping members.
The Milgates are the main speakers, with Reid preaching on stage every five weeks for 30
minutes.
Why do they come? Like attracts like, Reid explains.
"We're vulnerable, keep it real," he says. "This is how we dress, this is the way we talk. We try and avoid the church lingo that would exclude people from feeling like they're a part of it. Everything we do, we do with those far from faith in mind."
A perfect example is the word "parishioners". Reid prefers to call them "members".
He firmly believes if you're still "doing church" like they were "back in the early or late-1900s," then that's not going to connect with society today.
"In order to help people belong to a community, you actually need to go where they are, and most people are online."
This culture shift is why he refers to Curate as an "emerging church".
The road to church
Reid grew up on a kiwifruit orchard in Te Matai Rd, Te Puke, and his family (he's one of five boys) were part of the Te Puke Baptist Church. He's been part of Curate Church for 14 years and a pastor for four.
He's a man with boundless energy and draws people to him like a magnet. He has a love of talking (he could "woo the white off rice," quipped one friend) but at the same time, he's severely understated.
In his own words, he was never a natural sportsman but a guy who chose to battle for what he wanted: "I was so passionate at a young age ... I just remember dreaming about it."
He shifted to Dunedin for university after finishing Te Puke High School and quickly made his NPC debut in the powerful Otago team of the era.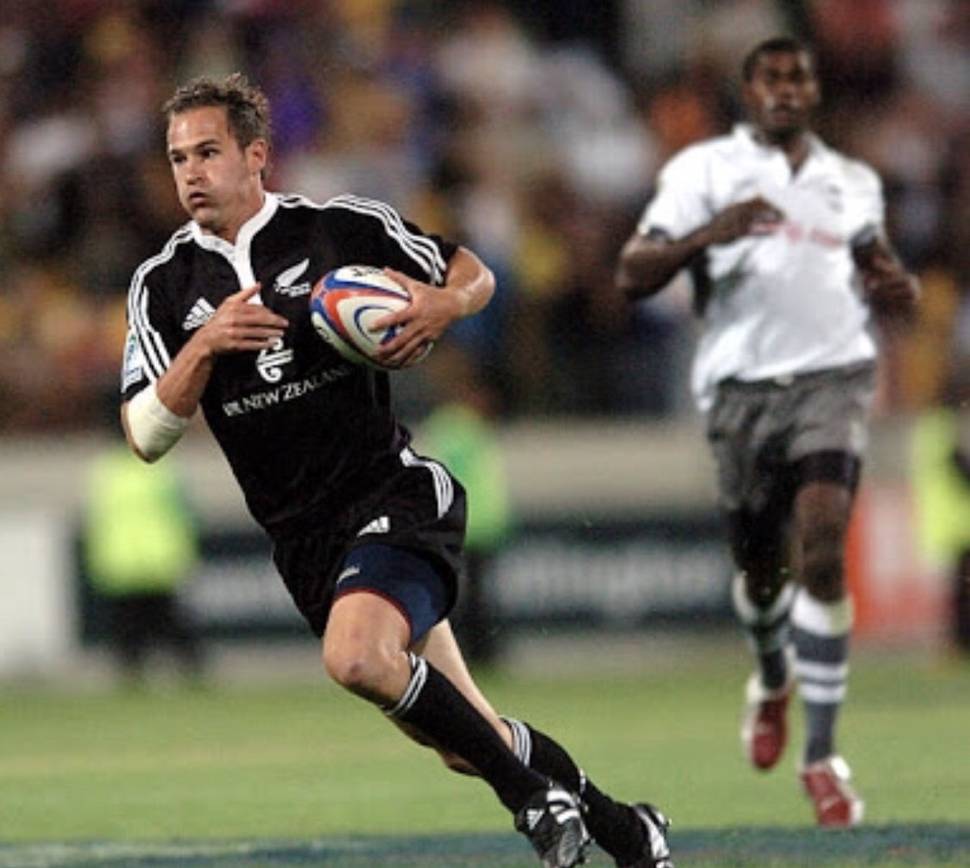 He moved north after graduating, caught the eye of then-New Zealand supremo Gordon Tietjens and spent seven years traveling the world in a black jersey, sandwiched between stints for North Harbour and then, in 2005, finally his home province Bay of Plenty.
The next year, he married Hamilton-raised Kirsten and the pair's extended honeymoon kicked off a month later when he picked up a contract to play in Italy.
One of their three children was born there, as he enjoyed playing stints in Viadana, and then Rome.
Four years later Reid was 32, established financially and didn't have any serious injuries - and he decided it was time to pack up the rugby boots and head home.
"That was the end of the career. Twelve years of professional rugby; that was long enough."
It was short, sharp jolt back to reality when their plane landed.
"We came back from 30C in Rome, with gorgeous summer days drinking coffee and wine, and then we flew back in July to Hamilton. It was foggy, 5C. People were wearing their pyjamas down the main street. I just thought: 'Oh, my goodness, what have we done?'"
He sought the advice of a careers consultant provided by the New Zealand Rugby
Players' Association and settled on secondary school teaching.
He taught maths at Tauranga Boys College for three years before his involvement with Curate Church lured him on staff.
He's been attending church since he was a tot, but "lost his way" at age 16 and virtually curtailed religion altogether until he was 24.
"I remember having a deep philosophical chat [with an Otago rugby teammate] and he said: 'Oh, you must be a Christian?' And I remember saying: 'Nah, no way, I'm not a Christian.'
"So I'd got to a point in my life where I actually said that part of my life was no longer true. I was so full of pride and probably arrogance."
Saying goodbye wasn't a line in the sand moment, more a gradual drift. The ties that bound him to the church frayed and stretched even more, once he joined the All Black Sevens.
"I was travelling the world, getting paid to do something I love. I'd just finished a couple of degrees at [Otago] University, had the good-looking Auckland girlfriend.
''It all looked great but I just knew that there was something missing, and in my own time, when I was alone with my own thoughts, I was pretty lonely. Internally, I was lost. I felt really broken."
Serendipitous moments
A series of "serendipitous moments" where "people of faith" walked into his life was like
windows opening. He was ready to try again.
Deciding to become a pastor four years ago was "literally, my hand putting on a glove and
realising that I had found my ultimate purpose in life."
He did a year of ministry training through Curate and has ongoing theological studies.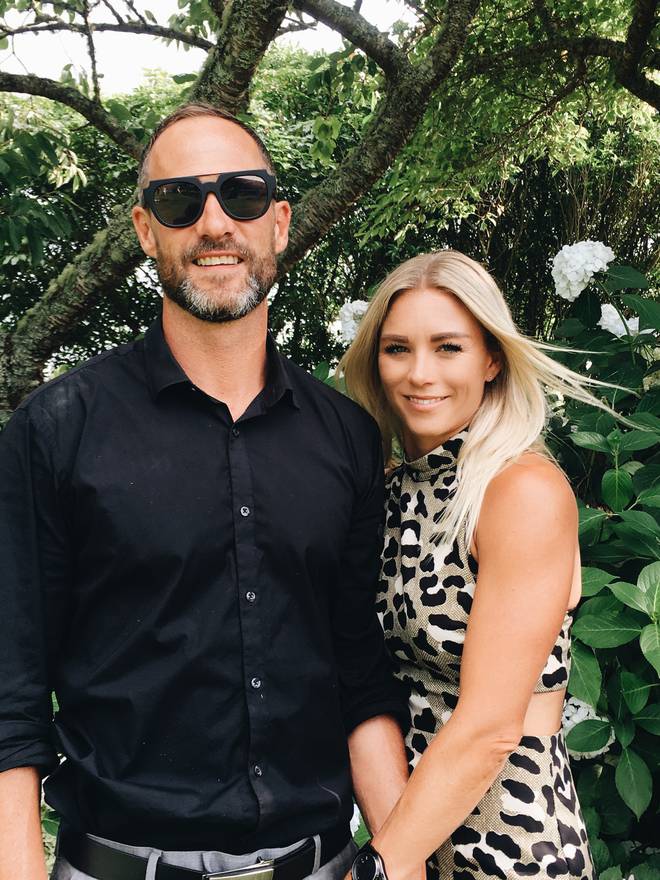 Marrying Kirsten, who he met via his cousin, saw him obtain his biggest support person, even if he has lost four wedding rings.
"I know, terrible eh? I'm absent-minded." He now wears a $40 one (which he twists constantly). Three of the rings, he lost playing rugby.
The last game he played was three years ago, at an All Black Sevens invitation game for "old fullas" but most days, he still exercises. "It's habit, part of life." His body would break down if he didn't.
He also coaches son Cruz's soccer team and helped coach the New Zealand secondary school team for the Condor Sevens last year.
Of Kirsten, he says: "She is just a gorgeous person and she just has a heart of gold. She's been on a similar journey to me; she had time on the sidelines [away from church], then got back in the game."
Their way of bringing religion into their life with their three "blondies" - Isaac, 9, Cruz, 8, and 4-year-old Stella - is "pretty organic".
"It's not like we sit around and sing Kumbaya and get out the Bible. But I guess it's more by example ... they see us praying. And Sunday, coming along to church is a real part of our family life."
Three of his four brothers still live in the Bay and are part of Curate, as is Dad David.
"Mum [Bev] passed away three years ago. It's so sad - we miss her like nothing else."
Reid sees his role as a facilitator. Last year, Curate established 110 individual "small groups" who meet to pray, read the Bible and ultimately connect their local community and support one another through life.
Epiphany at 40
Turning 40 in January came with the epiphany he'd never felt more comfortable in his skin. "I had a wild party," he teases.
In his birthday card, from Curate staff, there's dozens of comments jotted in black pen.
Reid, they say, is more concerned with people's hearts than anyone they know. He listens
intently. He's positive, even when he shouldn't be. He's got "Dad-bod goals". Gives great hugs and is "completely and utterly irreplaceable".
"It's not without its struggles," he says of life. "But I'm living out my purpose. You find
someone that loves what they do, there's a joy and satisfaction, and passion. I feel alive."