A group of young sailors are preparing to embark on waka voyage circumnavigating the North Island - by the stars.
The crew of 12 will be led by Tauranga master navigator Jack Thatcher, who is captaining the two-month journey through traditional Polynesian navigational skills and passing those skills on to his young crew.
On Friday the group will launch Ngahiraka-Mai-Tawhiti - a 16.5m kauri waka.
Thatcher said he wanted to pass on the celestial navigational skills he learned in Hawaii in the early 90s to the younger generation. As part of this, he has set up Te Kura o Ngā Kuri a Tarawhata, a training programme aimed at revitalising the ancient art of non-instrumental traditional waka voyaging.
"I've done a few of these voyages, and I'm getting old. I'm only a couple of years off 60. The whole idea is bringing these skills to these younger guys," Thatcher said.
"It's also a leadership thing. When one chief retires, another rises to take his place.
That's what this is about. These young people are all training for that."
Together the waka and its crew will leave Tauranga for Auckland, then head to the Bay of Islands in time for Waitangi Day, before sailing around Cape Reinga and travelling along the west coast of the North Island to arrive in Wellington to take part in A Waka Odyssey festival.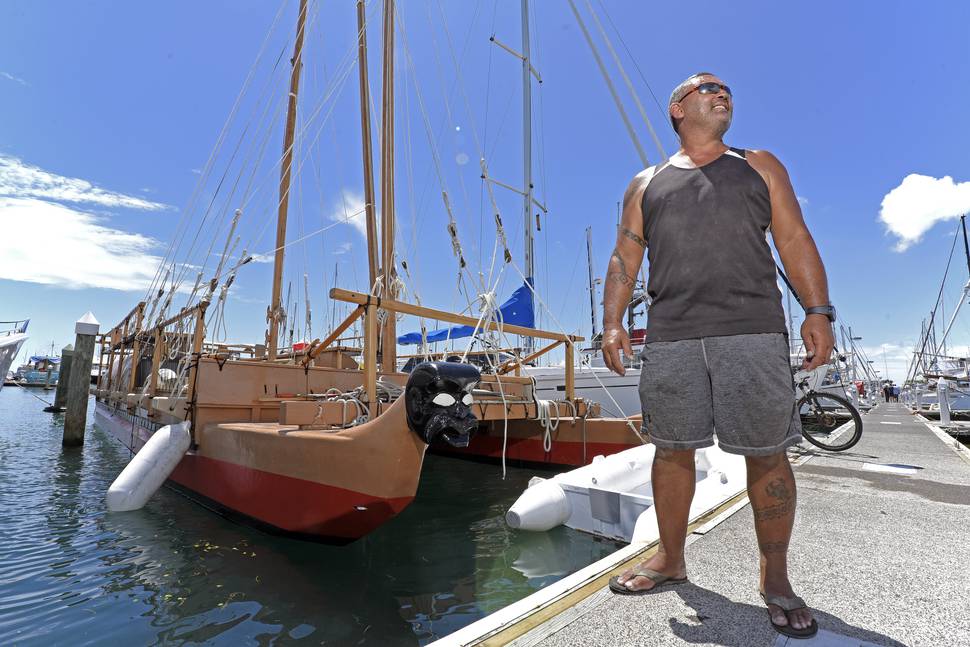 "The west coast, that will be the dangerous part," Thatcher said.
From Wellington, the waka will sail to the Chatham Islands before returning to the mainland and eventually arrive in Tauranga.
"We'll be back in April."
The voyage will be the third for Thatcher and some of the crew, which are made up of a mix of different experience and nationalities. Some have come from Japan, Samoa, Easter Islands and Hawaii. Others come from Whanganui and Gisborne.
Aucklander Hinerapa Rupuha is one of the crew returning for her third waka adventure.
"I grew up in a kura kaupapa, so the way we look at the world is a very Maori view, so why not learn to do what our ancestors did and learn by the stars, the sun and the moon? The whole idea fascinates me," the 20-year-old said.
"I'm excited - after a whole year to finally come back on the water. The sea life is incredible. You think you see it all on TV, but when you get out there, in real life, it's so much more. And the stars ... the best view is on the water."
Ngahiraka-Mai-Tawhiti was first launched in 2008. Thatcher has had it since 2011, and his trips in it include a voyage to the Easter Islands.
Jack Thatcher - master navigator
Jack Thatcher has accumulated more than 50,000 nautical miles of deep-ocean and coastal voyaging experience. He was 32 when he was asked to train as a celestial navigator. Previously he worked in freezing works and with the New Zealand Army Territorials.
Thatcher is one of only three Pwo Navigators in Aotearoa (and a handful across the Pacific) to be recognised as a master navigator by the late Pius Mau Piailug of Micronesia.
Thatcher was awarded "Te Tohu a Te Waka Toi" by Toi Māori Aotearoa and, in 2015 he was nominated for Māori of the Year and was one of four finalists, receiving the award as "Te Toa Whakaihu Waka".
Te Kura a Ngā Kuri a Tarawhata is the latest in Thatcher's waka projects, where he will train a new generation of traditional celestial navigators.
Source - www.taneora.co.nz