A quick-thinking teenager saved three young children from drowning in the Waikato River.
Jacqueline Heta, aged 19, was with her younger siblings at a popular swimming spot in Mercer on Thursday night when she noticed a group of children, she described as primary school-aged, struggling to keep their heads above the water.
"While me and my brothers were sitting on the seat we could see these other swimmers heading off towards the wharf," she said.
"There were some younger kids trying to follow them and you could see there was a current. Firstly, I saw a little girl go under, but it looked like she was okay, but then the little boy started going up and down too and was calling out for help.
"I could see him getting swept out into the current more. The others were in trouble too so I went down to grab them."
Despite being fully clothed, Heta jumped straight into the water without a second thought.
"I am a pretty confident swimmer. I didn't hesitate at all, I just went straight in.
"The closest one to me was the little boy so I grabbed him first and pushed him to shore. I then spun around and saw the two other girls so I grabbed them.
"I tried laying them on their back but it was a bit late because one of them was already under the water. I could only just touch the ground so I basically just held them above the water and tried walking them to the shore until they could get out of the water.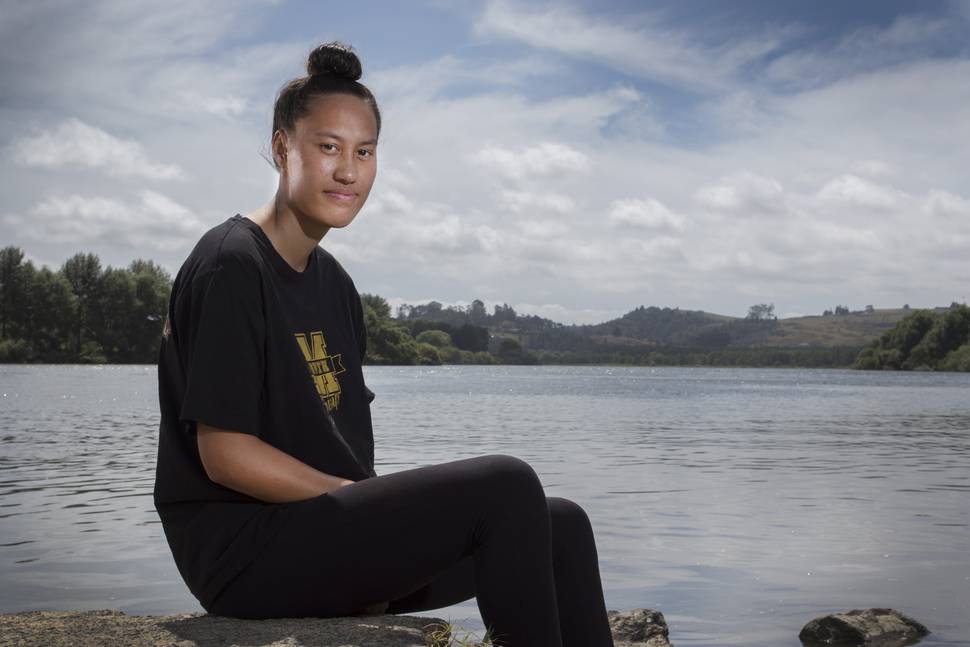 "When they got to shore, the little girl that was under water the longest was actually crying but the others were fine."
Heta said a family member of the children thanked her before whisking the children away.
"I was just happy they were okay and breathing," Heta said.
The teen's mother, Cecilia Heta, took to the Meremere village and surrounding districts' Facebook page to let the community know of her daughter's heroic actions.
"So super super proud of my daughter Jacqueline Heta Mackey who saved two little children this afternoon by our awa from drowning," her post read.
Cecilia Heta told the Herald her daughter didn't even think about her own safety, she just did what she did.
"If you see my daughter, she is not a very big person but she is very active and just reacted to what she saw.
"It could have been a very sad Christmas for the family."
The post has received positive attention from the community, with many congratulating Jacqueline for her heroic behaviour.
"My Lord, well done to your girl Cecilia I can't even imagine how that could have ended if she wasn't there. Glad the little ones are okay and medal of honour to you babe," one person wrote.
"Well done Jacqueline Heta! Those children are so lucky you were there at the right time making a difference in their lives. What an amazing lady you are," another posted.
"A real credit to who you are as a person, and to your parents too. Cecilia Stephanie Heta well done on raising such a quick-thinking, selfless girl who had the courage to do what many wouldn't."