Three enthusiastic pets race Tony Culliney to his front door.
Dogs, Jock and Paddy, and cat, Cecilia (CC) "the great rabbit catcher," are all panting in line for attention before Culliney, who shoos them away, invites us into his rural Booktopia.
At the Culliney home 11km up Oropi Rd, there are quite literally hundreds of books.
But the chief executive of Storytime Foundation knows some families don't own any.
At 66 years old he has spent six years trying to change that. Storytime Foundation is a nationwide charity, which delivers free books into New Zealand's most deprived homes through Plunket and other Well Child providers, to enhance early attachment.
He has a home office, but mostly works at the dining room table, where the view is as whimsical as a storybook setting. Beyond his swimming pool is 4ha, where calves graze and four family horses swish their tails in the heat. Further afield, you can see an expansive ocean, and a mist-topped Mauao.
Culliney gets animated talking about books. It is after all, hard to think of a more worthwhile act than reading to children. Studies have shown that children who are read to develop brain synapses sooner. As parents talk, sing and read to their children, existing links among brain cells are strengthened and new links are formed.
"It doesn't take long," Culliney says from his spot on his cream leather lounge suite. "A few minutes before they go to bed. It's about closeness."
Culliney himself is a prolific reader with several books on the go at once. A Londoner, who moved to New Zealand in 1980, he's currently reading one of Winston Churchill's many biographies.
"He's such a raconteur," he says approvingly of Churchill. "And he has turns of phrases that are just amazing; and that growly voice." He puts on a growly voice himself for animation.
Reading for him isn't a solitary activity. He reads to his youngest child, Keira, 11, and she in turn, reads to him.
"I'm just about to take these books back to the library," he says, springing from the couch to grab three Catherine Hapka Dolphin School novels with pink and purple covers.
"(Keira's) one of those lucky kids, she's got hundreds and hundreds of books. She actually donates her books to me, and I donate them to families. She's been a great little reader since she was about 6 or 7 years of age. She just eats books."
He did too as a child. He clearly recalls the joy of English author Mary Norton's The Borrowers being read to his class by his primary school teacher.
He is married to Carolyn Culliney, a lawyer at Cooney Lees Morgan, and has three adult children from his first marriage. Books shaped their youth too. They were read to "as frequently as possible" and all three are successful - two are lawyers and one an obstetrician.
"There's nothing better, I think, than sitting down with a child and that tactile thing of opening the pages." He pretends to do it. "And you'll see young babies, once they realise you're turning the page, they'll want to turn the page! Which isn't the same thing as flicking the screen on an iPad. There's a bit of evidence coming out that books are coming back in."
Reading to children and encouraging them to read, is about improving lives.
The Storytime Foundation is funded nationally by eight major funding partners, and then locally in each of the communities it operates in. In the Bay of Plenty, funding comes from Bay Brighter Futures, which is a combination of Bay Trust, TECT, Lottery Community and Rotorua Energy Charitable Trust.
Founded by Auckland Rotary in conjunction with Plunket and the Auckland District Health Board in 1997, Culliney came on board in 2011.
Since then, he's helped grow the organisation to a national level and come March next year, Storytime Foundation will operate in every region of New Zealand.
Well Child nurses help identify families in need of the programme, and then an expert advisory board helps implement it. More than 47,000 families have received free books since its inception 20 years ago. More than half the benefactors are Maori and Pasifika families.
It's not that they're not interested in reading to their child, it's more that they don't recognise necessarily the benefits, he says.
"We had feedback from some families: 'There's not much point in talking to your child because the child can't talk back.' But the whole point is that the child is hearing your voice and hearing the words. A lot of people don't recognise that even before birth, the baby can hear your voice."
Storytime Foundation also gives books antenatally, and helps connect families with their local library.
"Libraries are sort of hubs of local communities where you can have Wriggle and Rhyme and Storytime and a whole bunch of other activities going on and you don't actually have to take books out of the library, you can sit in corner and read."
And if you don't have the energy, he asks that parents at least talk to their children.
"You can spend a lot of time just talking to the child about what you're doing: 'I'm just going to start the cooking.' 'I'm now doing this' … These are words, and these are part of those 20 million words."
What he's referring to is American research, which states that children in higher income families have 20 million more words spoken to them by age 4, than those in the lowest income bracket.
Culliney disputes it's all about money, rather how much time is invested by parents.
Storytime Foundation has just been funded for three years to roll out a new programme called Books for Babies: The First 1000 Days; which an extension of their original programme Books for Babies, which is delivered in to children in their first year of life.
The First 1000 Days engages with families from the third trimester of pregnancy until the child is age 3. It's been piloted in five areas across New Zealand and will be rolled out in the Bay of Plenty first.
"The theory is the more you can do in the first 1000 days to help develop a child's brain, the better the outcomes you get for that child."
Culliney has aspirations of expanding the programme into the Pacific Islands and Storytime Foundation is currently running a pilot programme in Department of Corrections' Ngawha Prison and Wiri facility, that helps prisoner parents engage with their children, through books, during visitor times.
Culliney is no stranger to being an innovator. When he came to Tauranga in 1981, he worked alongside a local board to help set up YMCA Tauranga.
He later became the executive director of the YMCA, and left in 1994.
He worked for Midland Health until 1997, then set up his own consultancy, before being employed to grow RYDA, now known as Road Safety New Zealand. He then came on board with Storytime Foundation.
He grew up in London but his parents came from the west of Ireland. He spent his summer holidays on his uncle's farm in Charlestown, a place that boasts 32 pubs to its 1200 population.
Funnily enough, Culliney is a bit of a wine connoisseur. He's also partial to Real Ale.
On his right hand he wears a gold Claddagh ring - a nod to his Irish roots.
The ring was purchased with money relatives gave his son as a child. The intention was that Culliney would wear the ring until his son was 18, but by then, he'd become attached to it.
"So of course, I had to take him back to Ireland and buy him his own Claddagh ring! This is quite a chunky one as my relatives were quite generous to my son. His one is not as chunky. Ha, ha."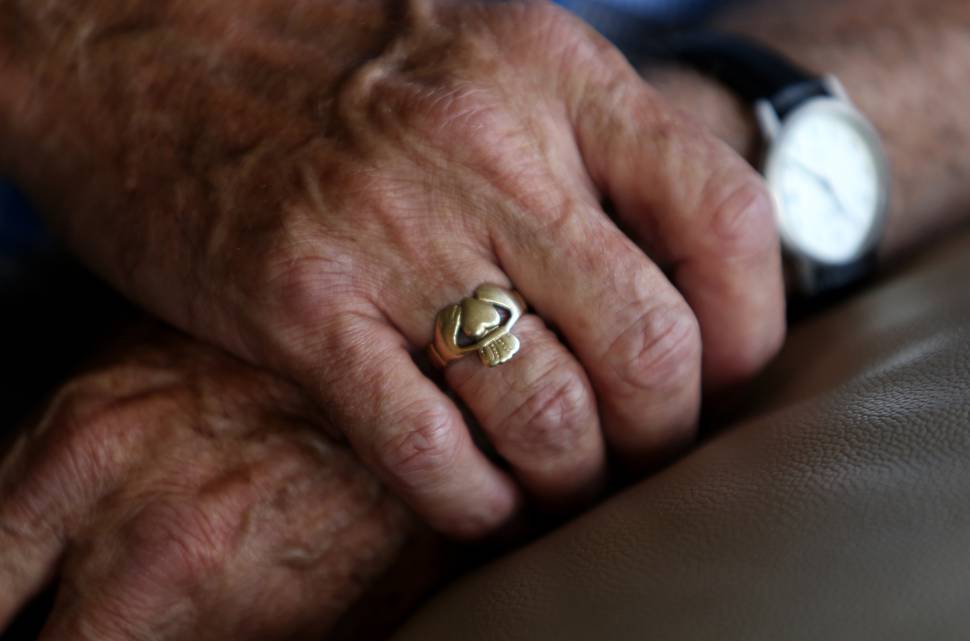 Outside of work, he has a boat, Little Blue, with a picture of a penguin on the side, that he takes to his bach at Lake Rotoma.
"I'm a trout fisherman, but not a very good one. My wife Carolyn, who is not a fisherperson at all, has caught more trout than I have."
"I've got a tractor, I don't know how old it is, must be about 40 years old, that still works. I use it around the property for various things, but tinkering with that takes quite a bit of time. I've become quite an enthusiast."
He and Carolyn enjoy movies. He plays the guitar "very badly". Attends the neighbourly monthly happy hour and barbecue at Oropi Community Hall. But the rest of the time he's working - he travels regularly - and of course, he's reading.
Storytime Foundation is currently in the process of producing their own book for the first time - a cloth Kiwiana book.
Evidence gathered from the families Storytime Foundation works with, is that 30 per cent of those parents were not read to as a child.
But what if they had been? What would the magic of a free book have done? For the most poverty-stricken families in New Zealand, reading transforms lives.
As American literary academic Mason Cooley said: "Reading gives us someplace to go, when we have to stay where we are."
Storytime Foundation is a registered charitable trust. If you would like to donate, go to: https://givealittle.co.nz/donate/org/booksforbabes