The future of Te Arawa touch looks as bright as the sun the teams were playing in as its under-21 sides were the best of the local contenders at the Maori Touch Nationals.
Te Arawa's under-21 men's side, which was made up mostly of 16- and 17-year-olds, finished second after going down 9-3 against Taamaki in the final of the tournament held in Rotorua on the weekend.
While the final did not go to plan, it was smooth sailing to that point as Waiariki topped their pool before beating Waitakere 7-4 in the semifinal.
They were patient and organised in the final against Taamaki and appeared to be right in the game during the early stages. However, ill-discipline by the Waiariki side was punished by their opposition and they trailed 4-1 at the break.
Waiariki continued to fight hard in the second half but as their legs got heavy their opponents only seemed to get stronger as they raced to a comfortable 9-3 win.
Waiariki coach Steve Hudson said that considering the age of his players, they did well to make the final.
"[The final] was a good game, we're a bit gutted but it's a young team playing in the 21s grade for the first time so I'm still proud of what they've done. To make the final was awesome, I was only expecting to make the semis and then concentrate on next year.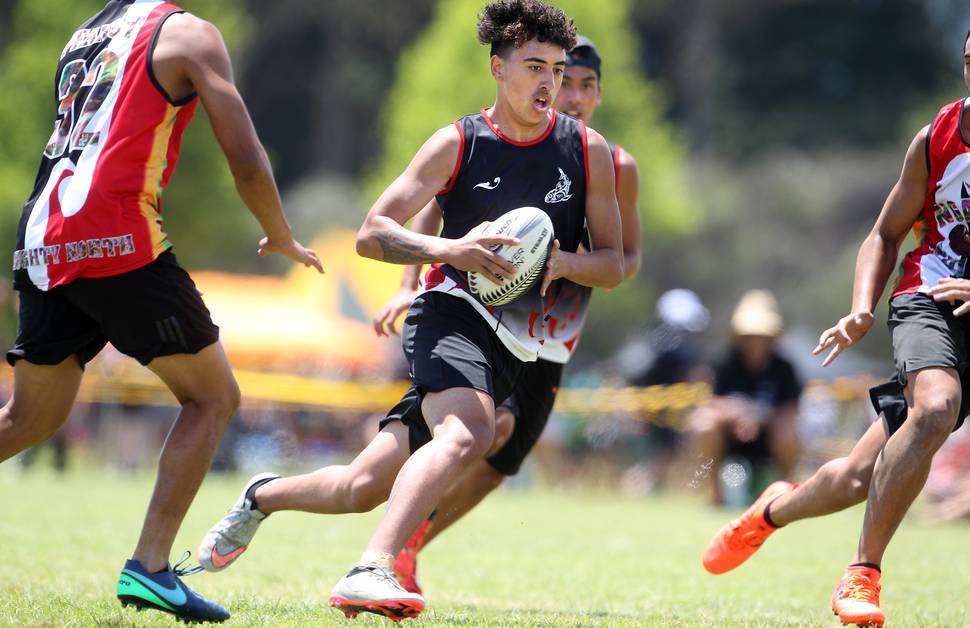 "Our yards and defence were good, the boys know how to attack, but that's the way it goes in the final - the better team won on the day," Hudson said.
Meanwhile the Te Arawa under-21 mixed team also made it to the semifinal stage, where they were narrowly defeated by a fast, well-organised Ngamotu team, 5-3.
They lost their first game in pool play, 5-6 to Waitakere, but won their next two games to finish second in their pool and book a place against eventual winners Ngamotu in the semifinal.
Overall, they finished third-equal with Tauranga Moana.
Te Arawa under-21 mixed coach Rongo Piua said the side was very young and the way they played showed they could go one better in future tournaments.
"We did really well, the team sort of came together at the last second, but the kids have played together for so long. The team we played in the semifinal was a really good team ... credit to them, they did really well.
"We did the bonding part well, because we brought people in on the Friday. So it's kind of hard to train or anything, but they bonded really well.
"[This tournament] is amazing, it brings the whole country together pretty much," Piua said.
Maori Touch Nationals final placings
Played Saturday and Sunday at Puarenga Park
Open men's: 1st Wairere, 2nd Te Rarawa, 3rd Te Aupouri
Open women's: 1st Te Aupouri, 2nd Tainui, 3rd Nga Uri o Tai
Open mixed: 1st Ngati Whatua, 2nd Tuwharetoa, 3rd Raukawa Ki Waikato
Under-21 men's: 1st Taamaki, 2nd Waiariki, 3rd Ngati Raukawa
Under-21 women's: South Queensland were the only team entered, so they played in the under-17 women's but were ineligible for placings
Under-21 mixed: 1st Ngamotu, 2nd Papaioea/Rangitane, 3rd= Tauranga Moana, Te Arawa
Under-17 boys': 1st South Queensland Maori, 2nd Ngati Raukawa, 3rd Tauranga Moana
Under-17 girls': 1st Te Atihau Nui a Paparangi, 2nd Te Aupouri, 3rd= Ngati Raukawa, Raukawa Ki Runga
Senior mixed: 1st Taranaki, 2nd Tainui, 3rd Taamaki
Male Player of the Tournament: Sean Collier (Ngapuhi)
Female Player of the Tournament: Delica Wipa (Ngapuhi)
Referee of the Tournament: George Haswell
Youth Referee of the Tournament: Jax McGowan
Best and Fairest Rohi: Papaioea/Rangitane
Rohe of the Tournament: South Queensland Maori