New Zealand's first ultraviolet radiation warning index has been unveiled at Mount Maunganui today.
The tall but inconspicuous sign displays a real-time UV reading for anyone in the area of Mount Main Beach.
The index is the brainchild of Dr Franz Strydom, who said he was inspired by the interactive road safety signs that display a motorist's speed as they travel past.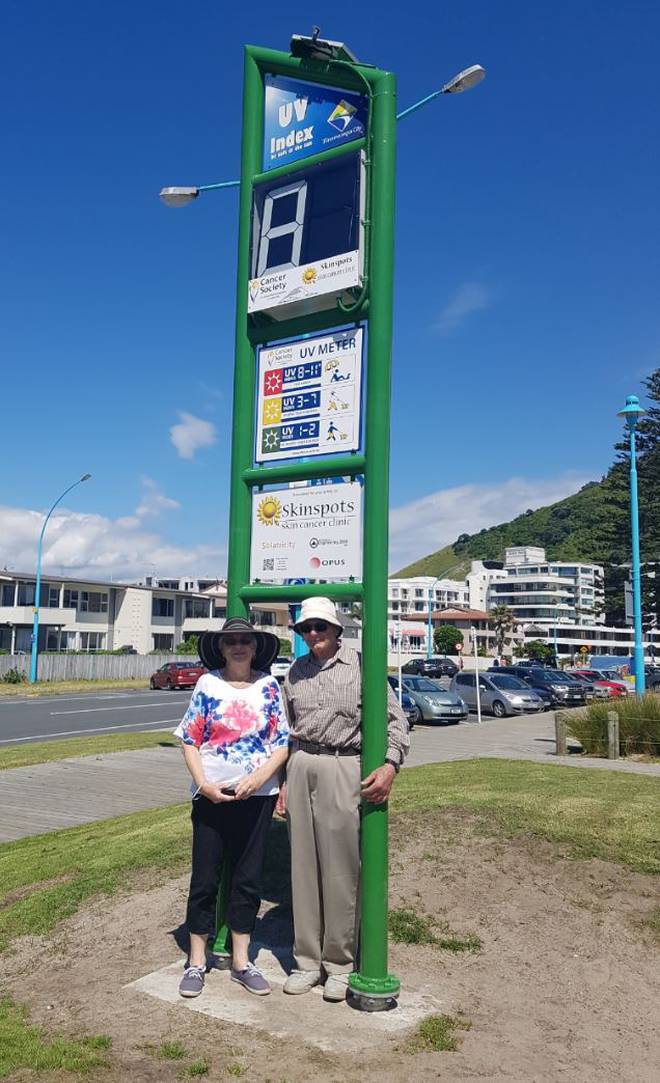 "The idea came from driving down the road and having a camera taking my speed and flashing it back at me. So I thought, instead of having a sign saying be careful of the sun, this will tell people what UV level it is."
Dr Strydom said arming people with information they can use to protect themselves was one of the most important things he could do.
"It's empowering people to look after themselves."
UV light is invisible and a person cannot feel it, which made it so dangerous, Dr Strydom said.
The sign is the only one of its kind in the country, he said.
"We've got more skin cancer to treat than we can actually get to treat so to deal with the whole problem, we have to start with basic prevention."
Dr Strydom said if there was one message he could get across, it was for people to wear hats "because so many skin cancers we see are on the face and the head".
Tauranga man Les Smith applauded the unveiling of the sign "even if it is 50 years too late for me".
The senior citizen and wife Bernice have been fortunate to both survive skin cancer and took part in today's event.
"I wish I knew about this when I was younger," he said.
Mrs Smith took her husband to get a spot on his head checked when the doctor noticed two melanomas on her arm. Both had skin cancer, but both have been treated and survived.
Mr Smith said people did not have the knowledge of UV "back in the day".
He said he hoped the UV index would help warn people to cover up and potentially save lives.
Tauranga Mayor Greg Brownless also referred to slathering himself in oil before going out in the sun when he was young, but there has been a change in attitude over the years.
"It's really important. I can't believe how stupid I was when I was younger but we didn't know then. Now we do."
Tauranga MP Simon Bridges said the Bay of Plenty had some of the highest UV readings in New Zealand and he has seen and dealt with local skin cancer sufferers.
"It is really great to be part of this."