Fill Bay Oval to capacity and then add seating for 6400 more - that is how many people the Tauranga Community Foodbank has helped feed in the space of 12 months.
Of those 16,429 people, 9362 were under the age of 18. That is more than twice the population of Katikati.
With Christmas just 44 days away, today marks the beginning of the six-week Bay of Plenty Times Christmas Appeal, which aims to help the foodbank by raising awareness about the organisation, collecting food from members of the community and raising funds.
More than $566,000 has been raised since the annual appeal started in 2011.
Foodbank manager Nicki Goodwin said there was always an increase in the level of need this time of year because of school holidays coming up.
"Children are at home and a lot of the school programmes that help out with food - with lunch and breakfast and things - aren't available."
Goodwin said employment also slowed down for a lot of people over the holiday period and then there were back-to-school costs to prepare for.
"This particular appeal is vital because it actually needs to see the foodbank through," she said.
"It used to get us through to about May. Last year it only got us through to March even though it was the most successful appeal yet."
The Bay of Plenty Times Christmas Appeal last year raised about $130,500.
There were 29,616 items donated and $71,253 cash was given.
That level of generosity is needed now more than ever.
The foodbank issued 5459 food parcels in the 12 months ended October 2017 - 15 per cent more than the same period last year.
The organisation issued an urgent SOS earlier this year for help after it almost ran out of food due to increased demand for help.
An impromptu appeal was launched and more than $8000 and 5114 food items were donated.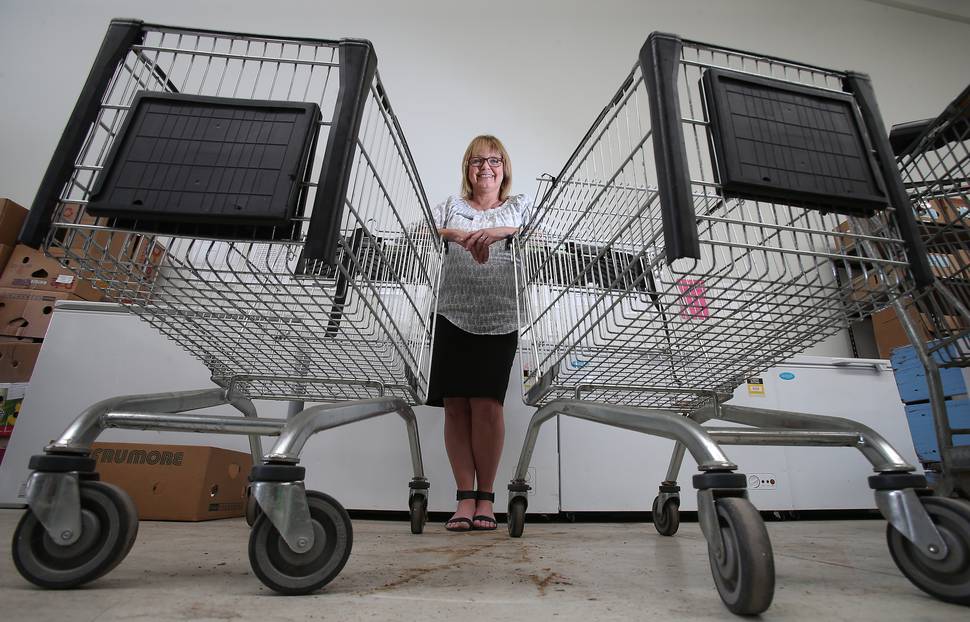 Goodwin said the organisation was helping more middle-income wage earners now than it had in the past - people with jobs, and not all low-paid jobs either.
"If things go wrong - extra expenses, illness - because of the cost of living, there's not as much of a buffer there for those people as there used to be," she said.
"Unfortunately they are having to reach out to charitable services like ourselves. We're very happy to be here to help, thank goodness we are. But it's a hard time and a huge adjustment for a lot of people, a lot of families."
She said the foodbank had also seen an increase in single people struggling.
"And that's because, once again, they're not able to pay their rent and living costs on an average income on their own."
Goodwin said the organisation had an open door policy and if people were wondering what the foodbank did with the money and food donated, they could visit and see for themselves.
She said everything that was given was used.
Although the foodbank might specify certain needs - tinned fish, tinned vegetables, fresh vegetables, baking supplies - everything was gratefully received, she said.
"The reality is that without the support of the community - the businesses, churches, individuals, everyone that gives - I think we'd see a very different Tauranga, a very different city. Because how would those needs be met?"
Tauranga mayor Greg Brownless said it would be great if the city could help support the foodbank appeal.
"It's the time of year where we should be thinking of people who are less fortunate than ourselves, for whatever reason," he said.
"I've definitely seen a rise in people around the city that don't look to be in very good circumstances themselves and I definitely know there are some people here with jobs finding it hard to find a decent place to live and make ends meet, especially those on lower pay, who are actually trying to make a difference to their lives."
Brownless said there was a general misconception that the foodbank was just a handout.
He said people who received assistance more than three times a year were required to take budgeting advice and he believed that was a good way to help get lives back on track.
Regional editor Scott Inglis said the Bay of Plenty Times was thrilled to be supporting the foodbank again. The newspaper would get the appeal started with a $1000 donation.
"The foodbank does an incredible service in our community. They are helping so many individuals and families in Tauranga and we look forward to working with our readers and the wider public to collect food and raise money for this worthwhile cause.
"We have the opportunity to help feed people in need and it is so easy to get involved - all we need is an item of food."