A cautious Margaret Forsyth has refused to get carried away despite Waikato Bay of Plenty Magic's dream start to the ANZ Premiership.
The Magic have won their opening three matches but the unbeaten side take on second-placed Southern Steel - also unbeaten, after winning their first two clashes, at the ILT Stadium Southland, Invercargill, on Monday evening.
The two teams met 21 times in the former Trans-Tasman Netball League with the Magic winning 14 and the Steel seven. The sides have the best attacking records after two rounds - the Steel ranked number one with 74.5 goals per match while the Magic are averaging 63.3 goals per match.
Steel shooter Jhaniele Fowler-Reid will be one to watch - averaging 56 goals a match at 91 per cent accuracy, the best record in the ANZ Premiership.
Forsyth, in her first season in charge, said she was wary for her new-look team, which included six debutants in their line-up against the Pulse during a close encounter in Rotorua this week.
"We are tracking very nicely but there will be ups and downs for us this season," she said. "And that's the testing part. When there are down it's part of being a resilient athlete - to understand where you're at just keep responding the best way you can and moving forward.
"It's not just about the results, it's about what we do as a team and how we perform both on and off the court. It's a bigger picture than what's on the score board - it's how do we get better as athletes and how we get better as a team."
But Forsyth said she disagreed with her team being described by many as the "surprise package" of the new competition.
"I think a work in progress is more accurate," she said. "I'm not surprised by the product we are putting out on court. Against Pulse we were really pushed but our team worked really hard and toiled away. They did really well with that intense pressure and it's in games like that you really see where progress has been made.
"It's no surprise to me how well we've started. We've been working very hard as a unit since January. Physically we're in great condition and we'll keep chipping away at our mental skills and building our unit and team week by week."
Forsyth brings a wealth of experience with her - she debuted at the 1979 Netball World Cup in Trinidad and Tobago and is one of just three players with Leigh Gibbs and Margaret Matenga, who have won two Netball World Cups for the Silver Ferns.
Forsyth said she had a clear vision for the Magic squad.
"It hasn't been difficult to implement new systems into the team. There's certainly been a lot of planning - I monitor how we're tracking as a unit - that might mean tweaking points here and there and responding to how the group is going but that's been easy to do.
"A main vision is to make each player a resilient athlete. This team has set itself a purpose this season - we are working towards that and you need that because there will be bad days as an athlete or difficult ones. You can get very tired, I just need them to reflect on what they've done and why they are doing it."
Magic has five test players as well as a number of youngsters - such as shooter Monica Falkner and midcourter Ariana Cable-Dixon. Forsyth said the full potential of her team was not yet known.
"How far can we go? That's one of those great rhetorical questions. We don't know how good we can be, individually or as a team, but that's all part of the challenge and excitement and we'll keep stepping towards it each time we get out on the court.
"As a coach I have a vision of what potential the team has. The team in my mind is heading in the right direction but we have more to give, there is more to come."
Midcourter Sam Sinclair - a former John Paul College student - has had a strong start to the season and Forsyth said this week Sinclair would once again have a key role to play.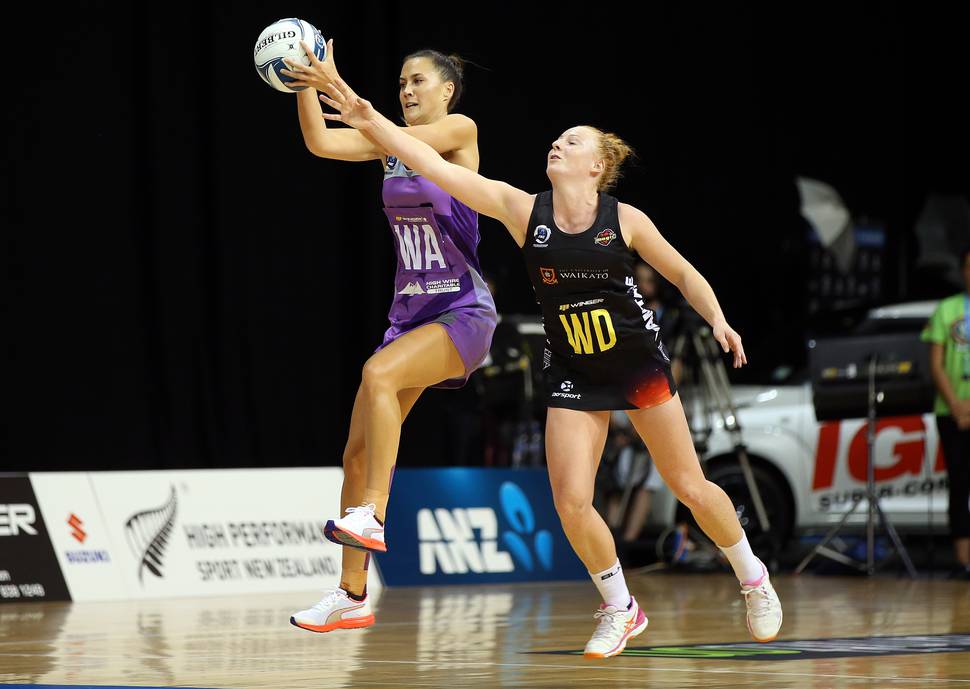 "Sam is one of the more senior players and part of our leadership group in the team. She certainly has a lot to offer. She certainly has high energy and she's a great vibrant personality and having that energy and that vibe is great for our team.
"Going forward for her this season is about becoming more of a complete athlete - not only skills wise but how she can contribute to the team."
For all the ANZ Premiership fixtures and results click here:

ANZ Premiership - Round 3
• Te Wananga o Raukawa Pulse v Silvermoon Tactix, Sunday April 09, TSB Bank Arena, Wellington, 2pm.
• Ascot Park Hotel Southern Steel v WBOP Magic, Monday April 10, ILT Stadium Southland, Invercargill, 7.30pm.
• Northern Stars v SKYCITY Mystics, Wednesday 12 April, Vodafone Events Centre, Manukau, 7.30pm.