Art collectors spent over $300,000 buying up a third of the Koula Collection which was auctioned off at Baycourt.
Over 100 pieces from the collection, A Lifetime of Collecting, were sold on Monday night with many meeting well above the reserve price, while others sold below estimates.
A Michael Ponder image, Georgina, was thought to fetch between $4000 and $6000, sold for $3250.
So Far Away painted by Suan Harrison-Tustain sold for just $6000 but was thought to get $9000 and $15,000.
Three paintings by Raymond Ching collectively sold for $36,000.
Over 200 registered to bid in person as well as over 20 phone bidders for the event. About 50 others packed out the auction room.
The collection belonged to Koula and Theo Vellinga who were both deceased, their nephew Tom was the beneficiary of the auction.
The art works were collected over four decades. The Vellinga's first purchase was a painting by Josef Verheyen bought in Holland.
Fine Art Society of New Zealand director Grant Bezett said he met Mrs Vellinga on several occasions.
"I always found her to be enthusiastic about art and her collection which gave her so much pleasure.
"Not only did she enjoy the artwork on her walls and stacked the floors of her home, but she relished everything about finding and buying new works.
"Koula was an artist herself and her collection reflects the fact that she had an eye for good art."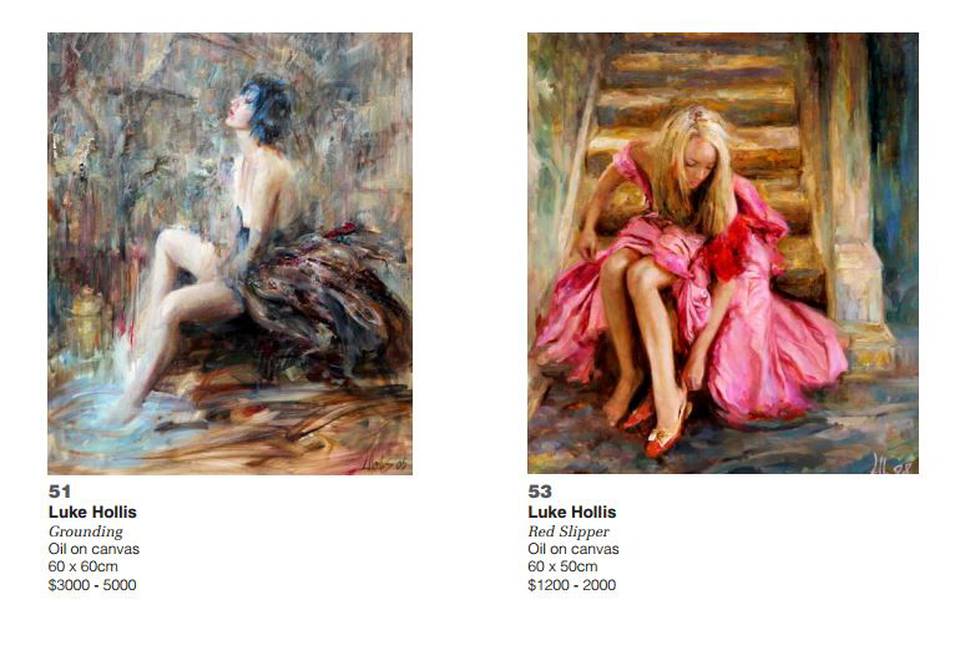 Many of the works were purchased from local Tauranga galleries, and there was definite Bay of Plenty bias in the collection, he said.
The auction was to be the fourth auction to be held in Tauranga over eight years but was by far the most successful.
Over ninety per cent of the art works were sold to Bay of Plenty residents which Mrs Vellinga would have been pleased about, Mr Bezett said.
Who they were the Vellingas:
Mr Vellinga was born in 1918 in the city of Bolsward, Holland. Mrs Vellinga was born in 1927 at Wad Medani in Sudan.
Koula and Theo met in Limassol, Cyprus in 1953.
They fell in love and were married three months later.
The next 52 years of married life took the couple to many countries in a full life well lived, during which they collected a lot of treasures along the way.
After Mr Vellinga retired in 1976 the couple came to New Zealand on a holiday. They moved to the Bay in 1977, buying a house in Whakamara, and never left.