False teeth, underwear, children's toys and even a photocopier are among the weird and wonderful things flushed down Western Bay of Plenty toilets in the past year.
But the strange items are causing local councils a headache.
Tauranga City Council spent more than $100,000 in the past year cleaning up blockages caused by foreign objects including false teeth, towels, toilet disinfectant and sanitiser holders, ear buds and even stickers from fruit which float and collect in the corners of pump stations. So-called ''flushable'' wet wipes were the biggest offenders.
Drainage services team leader Wally Potts said the city waters team considered the issue to be such a problem, it had launched a radio campaign in an effort to stop the flushing of wipes.
''Wet wipes, rags and sanitary items are the biggest problem. Although some wet wipes are promoted as flushable or bio-degradable, they don't break down easily and should be disposed of in a bin, not the toilet.''
Mr Potts said the wipes caused wastewater pump blockages which were expensive to remedy and caused sewer overflows in people's properties, and into Tauranga Harbour and its estuaries.
This message was echoed by Western Bay of Plenty District Council, which spent $15,000 to $20,000 on wastewater clean-up costs last year, including the removal of a photocopier machine.
Utilities manager Kelvin Hill said the photocopier was found dumped in a wastewater manhole. The machine and a two-metre surveyors' measuring staff found sitting in an Omokoroa sewer were two of the more cumbersome items listed by the council as foreign objects causing blockages.
Other offenders included jewellery, tennis balls, golf balls, glasses ''and generally any other item you can imagine could be flushed'', Mr Hill said.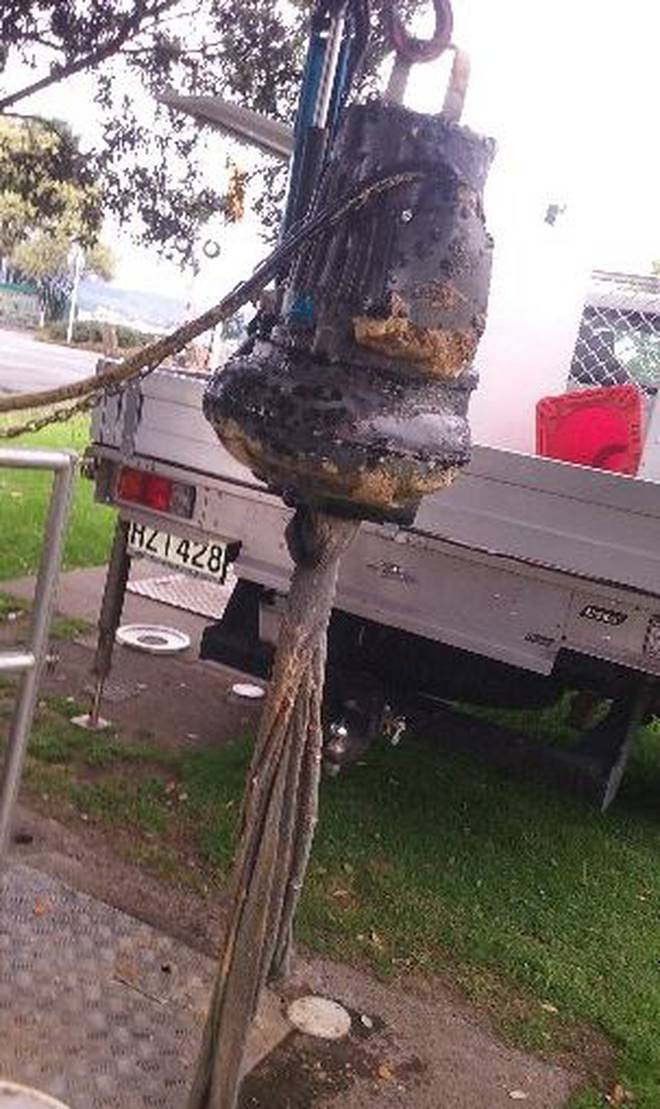 ''On average the council would have one to two blockages per month and very occasionally a sewer overflow.
''It is not always necessarily foreign objects that cause problems. There can be grease build-up due to cooking fats and oils, chemical products and cosmetic products.''
Mr Hill said all foreign objects found in the wastewater system ended up at the council's treatment plant.