Lyndy Wickham has just arrived home after the race of a lifetime.
The 47-year-old completed the third hardest triathlon in the world - The Norseman Extreme.
Held on August 6, the race is a gruelling test of one's physical and mental strength with a 3.8km swim, 180km bike ride over five mountain passes and a 42km run.
The triathlon was first started in 2003 with Mrs Wickham finding out about it two years ago. She has been competing in triathlons for over 20 years.
"It was pretty epic," Mrs Wickham told the Bay of Plenty Times from her Omanawa home.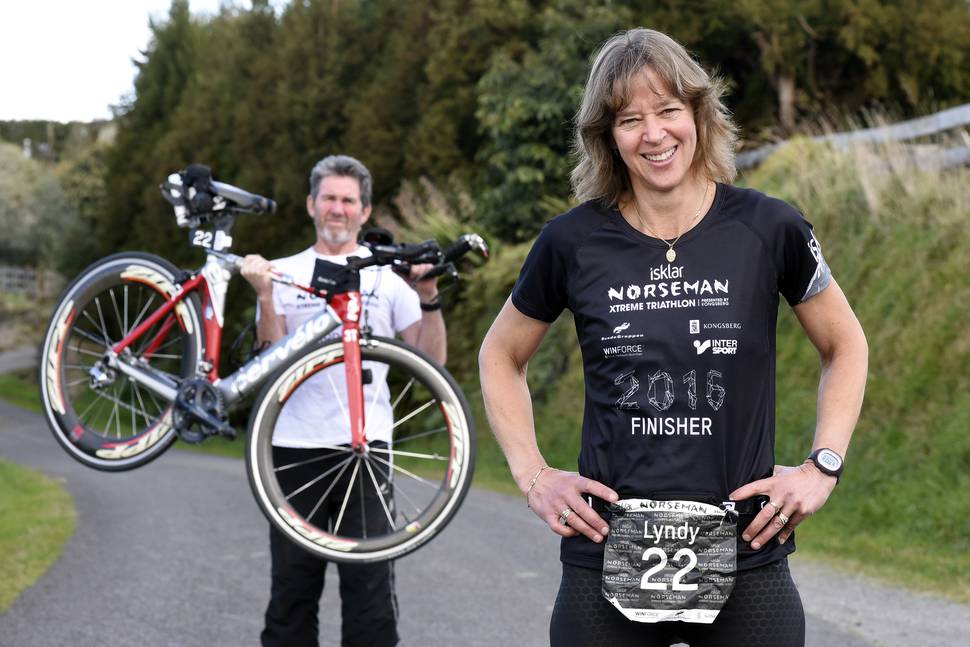 "They call it the full distance extreme triathlon. When I saw a video for it two years ago, it stuck with me and niggled in the back of my mind ever since."
Over 3000 people applied to compete in the race. Mrs Wickham was one of 250 who got a place to give the endurance race a go.
"I swam 3.8km in Fjord, the water temperature was between 13 and 14 degrees.
"Then I biked over five mountain passes. It was 3500m of climbing. There was wind, rain and it got down to five degrees. Quite a few pulled out with hypothermia. There were a few crashes on the bikes and last year's winner was coughing up blood or vomiting blood.
"The first half of the 42km run was flat, then the last 17km goes up at a gradient of 10 per cent to 1850m to finish on top of Mount Gaustatoppen, highest peak in Norway. I also ran Zombie hill, which very few do."
Mrs Wickham was one of 160 in the race who finished the race at the top of the mountain.
She finished the 16th female overall and 118th overall with a time of 14 hours 52 minutes.
Ms Wickham is one of six New Zealanders to have done the race and only the third New Zealand female to have done it.
Mrs Wickham said she could not have done it with out the support of her husband, Steve.
"He was so helpful, he crewed for me all day and came up to the top of the mountain with me.
"The scenery was so incredible. I had a blast. It was a wicked experience."