Priority One's submission on civic heart development amendments to the 2015-2025 Long-Term Plan (LTP) urges Tauranga City Council to reconsider its priorities and bring forward civic amenity projects being sought by the community.
It does not support the council's current Option A to redevelop its administration building, and recommends the council explore funding and ownership options, such as third-party build and lease or community bond issues, which will support the council's ability to progress more rapidly an array of amenity-based projects.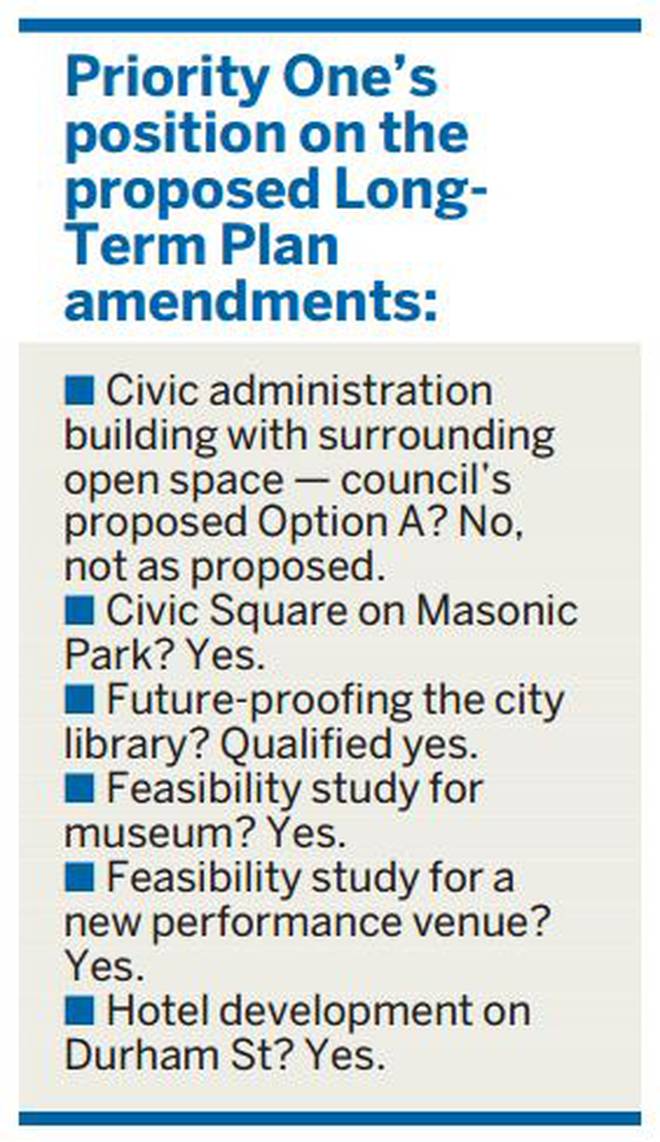 The Priority One submission assumes that the council will build and own the proposed administration building.
"Priority One believes that other models of development, funding and ownership be considered and that the most cost-effective option, which will deliver maximum value to ratepayers, is adopted," the economic agency's submission said.
"Before agreeing to the proposed development of the administration building, Priority One believes that a comprehensive plan should be developed that includes appropriate, prudent and flexible options for design, build and ownership that also enables the bringing forward of amenity projects, and with a firm timeline around the total campus development. "
The key reason for the confusion over priorities is that under the Local Government Act, the council is obliged when consulting with ratepayers on large capital projects to record the funding basis for potential new assets. At this stage of the consultation, the administration building was treated as being debt funded, a senior council official told the Bay of Plenty Times.
This has created the perception amongst some Priority One board members that the lease-back option is not on the table and that once the $64.3 million projected for the new civic building is taken into account, there will be little left over to create the amenities. However, the Bay of Plenty Times understands that the lease-back option is in fact still under consideration. (See Opinion.)
The submission also recommended re-evaluating the proposed capital cost of a new administration building of $64.3 million, saying this was at odds with the view of a number of private developers who believed a figure approaching $40-$45 million (including fixtures, fittings and equipment, but excluding land cost) would seem more realistic.
However, the official told the Bay of Plenty Times that the lower estimates did not reflect the full estimated costs of replacing the building.
The council's estimate is the total proposed to be spent over four financial years from July this year until June 2020. This total estimate includes the costs of identifying the best option for funding the building, design and tender processes, demolition, rebuild, fit-out and transition of staff to activity-based working.
Priority One said it recognised the challenges faced by the council with developing appropriate, centralised office accommodation following the discovery in 2014 of toxic mould in their administration offices.