Tauranga man Stephen Parr has been sponsoring children from overseas for over quarter of a century - and has finally taken a trip to visit his sponsor child in Sri Lanka.
While in Sri Lanka, Mr Parr saw the ChildFund ATLAS programme.
"I've been a long time child sponsor for about 20 or 30 years, but it was only recently, back in 2014 that I discovered that ChildFund had child sponsors in Sri Lanka.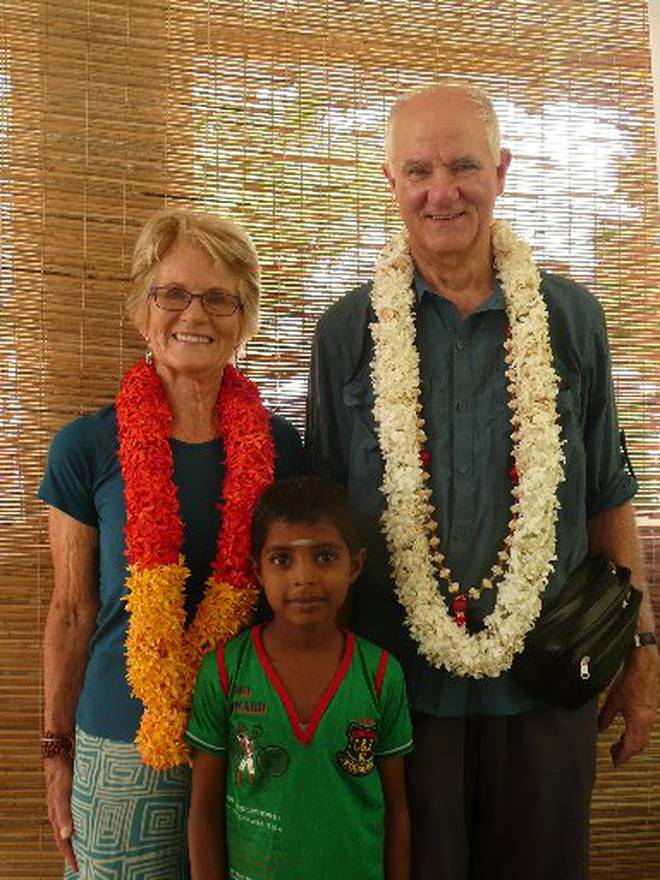 "That really interested me because I happened to have been born there," Mr Parr said.
"I even visited the nursing home where I was actually born, and it was my first experience of visiting any children that I've been sponsoring along the way.
"It was a great experience," he said.
Mr Parr met his sponsor child, 8-year-old Yogalingam Thanojithan, who he had been sponsoring since 2014.
"I really didn't know what to expect, but it was a really great opportunity and I now know I've missed out by not doing this sort of thing earlier," Mr Parr said.
Mr Parr and his wife Pamela went to a school in the Sri Lankan region of Batticaloa, which ran the ATLAS programme.
"ChildFund really focused on education, and when you think about it, it is the right place to start. If you can get to children really early, and still have the curiosity and are keen to learn ... then they're on their way," he said.
"In the Batticaloa area ... the whole process starts off with the parent awareness programmes, where ChildFund goes into villages and gathers parents around and have a talk to them about the importance of early childhood development.
"Any parent anywhere wants the best for their children, and so the key seems to be to generate a spark of interest in the parent and get them to commit to supporting the children in getting them to a school."
Mr Parr said he had planned to go back to Sri Lanka to visit Thanojithan .
He encouraged others who were interested to get involved.
"Kiwis are generous with their giving, and sometimes one of the downsides of wanting to give is everything seems remote, you don't know where the money is going. By doing a child sponsorship, it really brings it home to a face and the photograph. When I see his smile, I think, I've got to keep supporting him."
Want to know more?
* For more information about ChildFund New Zealand, go to: www.childfund.org.nz