A proposal to undertake a feasibility study into a night shelter for women in Tauranga has been met with mixed reactions from social agencies.
Mount Maunganui/Papamoa ward councillor Steve Morris said the idea had evolved following feedback from community organisations about homelessness in the city.
A steering group would be established for the project. "It's about us as a council saying there is an issue in the community and let's work together towards some solutions," Mr Morris said.
These 'hidden homeless' make up the vast majority of homeless people in Tauranga - the visible 'rough sleepers' are only a small part of the wider issue.

SHARE THIS QUOTE:
There were fewer homeless women than men, but they often had children and were likely to be found sleeping in cars, at friends' or going from house to house, he said.
The group would investigate the possibility of using interest from either the Stewart Trust or Carruthers Trust to fund the exercise, which was bequeathed to the council "for the relief of poverty" and "providing and maintaining houses for aged and needy persons".
Community development manager Meagan Holmes said homelessness required a multi-agency approach and workshops had been facilitated with police, the Bay of Plenty District Health Board, the night shelter, Under the Stars, various government agencies, churches and other community groups.
Read more: Tauranga's 'hidden homeless' problem
However, membership of the steering group had not been finalised.
"Homelessness encompasses not only people living on the streets, but also those people who have no security in their housing; they might be staying in night shelters, backpackers or boarding houses. People living in unsuitable housing are also considered to be homeless.
"They could be living in a garage or sleepout without electricity or water, or 'couch surfing' - moving between friends or family members, with no fixed address of their own.
"These 'hidden homeless' make up the vast majority of homeless people in Tauranga - the visible 'rough sleepers' are only a small part of the wider issue."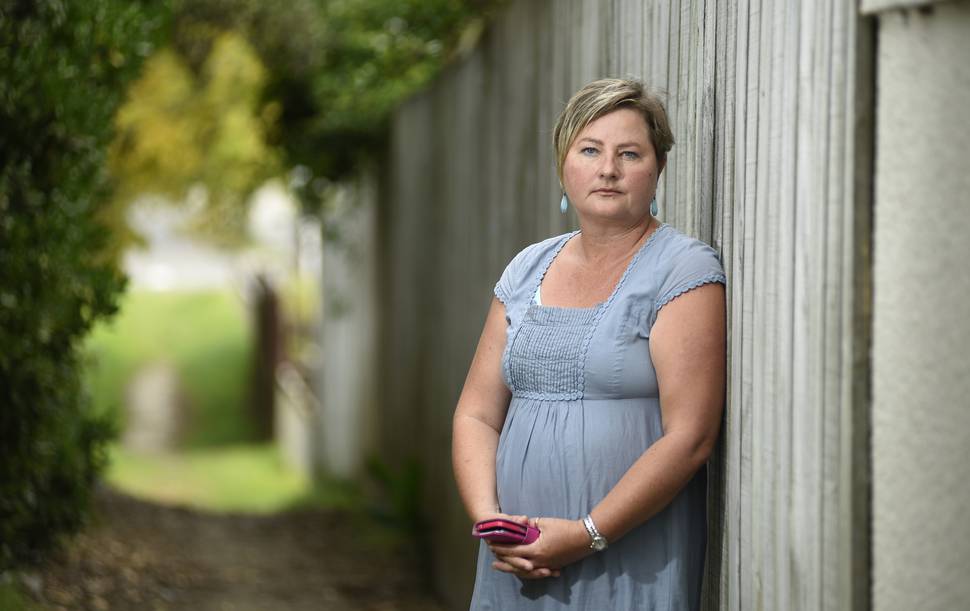 Tauranga Women's Refuge manager Angela Warren-Clark said its staff had dealt with verbal abuse from desperate women with children seeking accommodation who they were unable to help. "They become very upset and in times are abusive of us because they are so desperate," she said. "That leaves my staff feeling worried and sorry...we are turning these families away, which is horrific for us.
"A lot are living in their cars, couch surfing or sleeping in garages with their children. Trying to get them off to school and trying to feed them is pretty hard if you are living in your car."
The refuge received countless calls, but the criteria was "very strictly for those women and children who need to have a place of safety and protection from domestic violence so it needs to be an immediate crisis that is happening". It could only house 10 women and children at once, and was currently at capacity alongside every refuge in the Bay of Plenty, she said.
"We would really support a feasibility study or emergency shelter for women and children in this community."
Te Tuinga Whanau Support Services Trust social services director Tommy Wilson said resources needed to be put into emergency housing but not necessarily a women's night shelter.
"We have got to distinguish between a homeless woman and a homeless family, a lot of the homeless women are on the streets by choice and many have layers of addiction problems and mental health issues."
He questioned how the community would benefit, "and I don't know what we would get back", while mothers with children were just hanging on by a thread. The priority was not a women's shelter, he said, but "I do support if it's going to be a shelter or an emergency whare for mothers with children".
Te Tawharau o te Ora manager Kellie Kioa has taken in 17 families since January but said a shelter "cannot be limited to women with or without children".
"There is a large number of two-parent families and solo dads as well. This particular group have absolutely nowhere else to go," she said. "Just this morning I got an email from a young woman looking for a home, she is currently living in a three-bedroom house with 17 other people."
A feasibility study for the Tauranga Moana Night Shelter that was completed in 2012 cost $20,000.