Owning an average home is becoming out of reach for many Tauranga families, even when both adults work, a new report shows. It now takes 42.8 per cent of the median take-home pay to service the mortgage.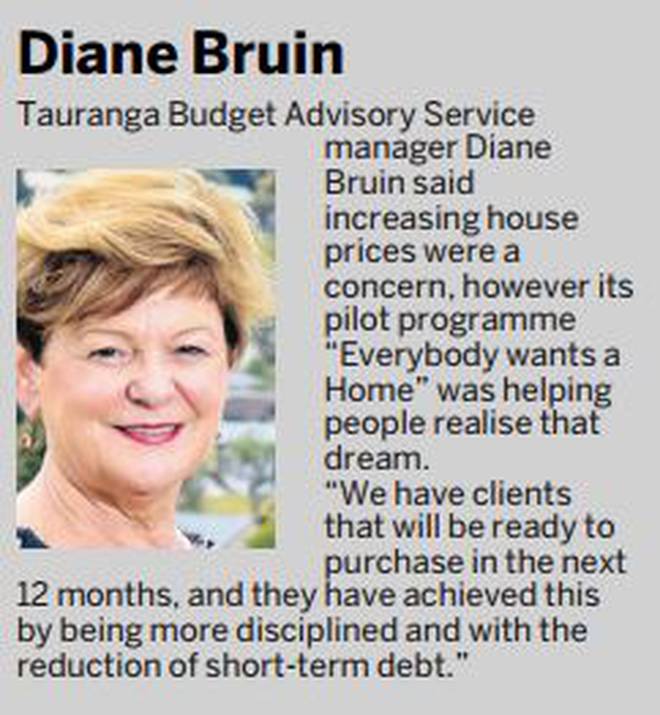 Tauranga Mayor Stuart Crosby has also voiced concern over spiralling house prices in the city, calling for the Government to introduce a capital gains tax on property investors because "it's stupid there isn't one".
According to the latest Home Loan Affordability report from interest.co.nz, based on current income and house prices it would take a Tauranga household 5.8 years to save the 20 per cent deposit required by most banks.
Read more: Wetland restoration slows with money pinch
The report used data provided by organisations including the IRD and Statistics New Zealand. The conclusions were based on one male working full-time, one female working half of an average working week and one child aged 5.
If the weekly take-home pay was $1225.12, the mortgage payment on a $511,500 house bought in March and purchased with a 20 per cent deposit of $102,300 at 4.47 per cent interest would cost $524.91 a week in mortgage payments - or 42.8 per cent of the household income, up from 36.7 per cent in March 2011.
"Median-priced housing is still not affordable for families in Tauranga, even when both adults work," the report said.
On Wednesday, statistics from QV revealed home values in Tauranga had soared 21.5 per cent year on year to an average of $577,494 in April.
Mayor Crosby sympathised with those trying to get into the housing market because extra cash from Auckland was driving up house prices.
"It's very challenging... the Auckland influence is real."
These people were often younger, more skilled and were good community members, but it could be at the expense of local people trying to get into their first home, he said.
There were issues that needed to be addressed at a national level because in his view "some people own multiple homes and have enormous capital gain that is untaxed".
"Government needs a piece of the tax take to assist us in providing more infrastructure and more homes - without that we can only roll out so much land".
Special housing areas had brought affordable housing on-stream faster, but Mr Crosby said the initiative would cease this year as changes to the Resource Management Act were introduced.
Read more: More homeless camping out in park
Minister for Housing Nick Smith said said the reform bill would fast-track land supply in a similar way to the special housing areas and the council needed to get its planning rules as flexible as possible to enable the city to build more.
"I'm very keen to work with the mayor and Bay of Plenty councils on the things that we both need to do to ensure we grow that supply. More supply is the key as we know from our experience in Christchurch - house price inflation is only 2 per cent, rents have dropped in the last year by 5 per cent; that is because we have been able to lift the rate of new houses in Christchurch to the point where there isn't the pressure for substantial price increases."
A capital gains tax was not the solution either, he said.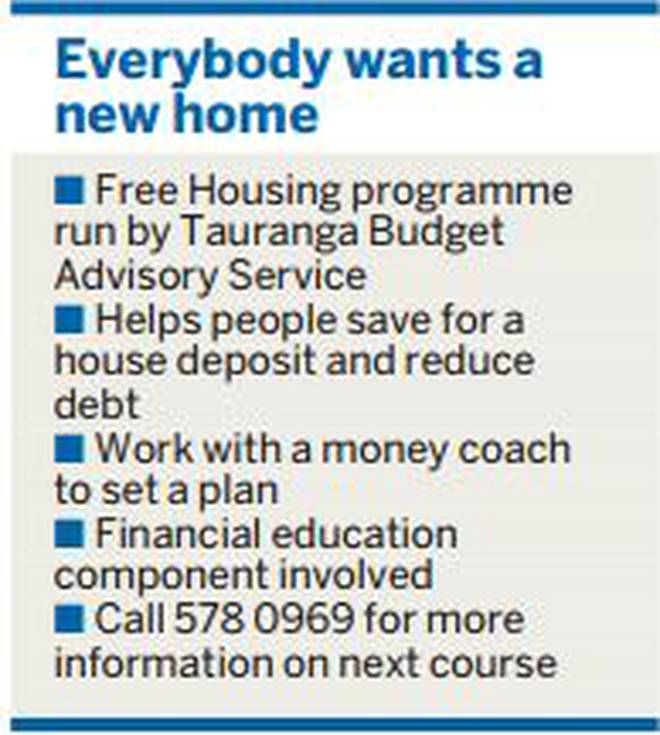 "The Government did make tax changes last year that ensures people that are speculating in property pay tax and by requiring a tax number on property transactions for non-owner occupiers we can force the existing law that requires tax to be made on profits in the housing sector."
Buyers priced out of market
A Tauranga couple say they have been priced out of the property market despite being "just shy of their deposit", for a brand new $450,000, four-bedroom home 12 months ago.
Monique and Brendan (pictured), who spoke on the condition their surnames were not used, said it was "frustrating" that the goal posts kept moving.
Within six to eight months they were no longer able to buy a three-bedroom home on a small section for that price in the same subdivision, Monique said.
"We were priced out of the market."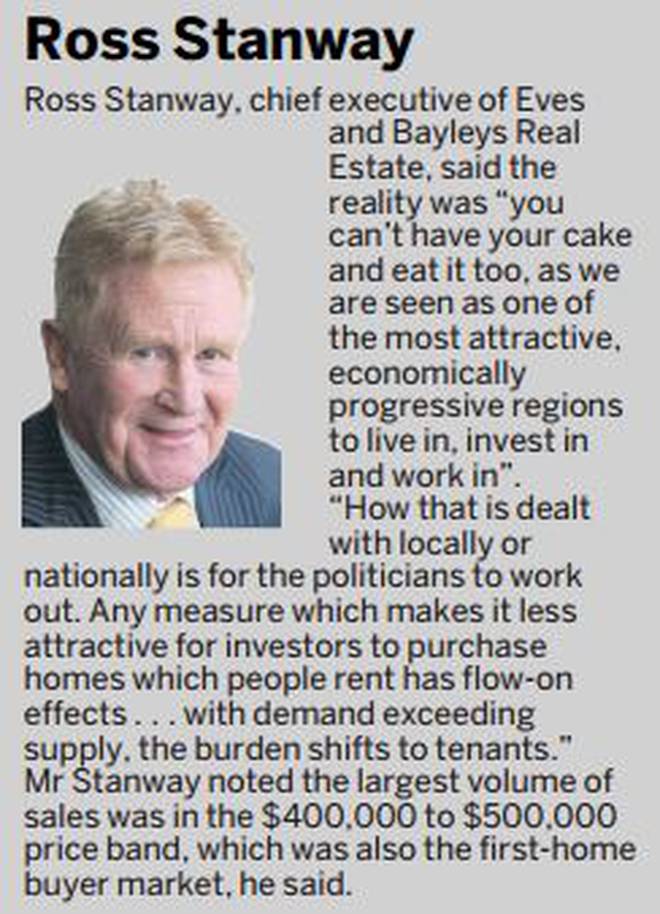 The family of three qualify under the Welcome Home Loan for a 10 per cent deposit and would utilise their KiwiSavers.
"We are grateful for that as it would be impossible for us to get anywhere near a $100,000 - 20 per cent deposit," Monique said.
"Now we have gone from a brand new home to maybe an old style house in Welcome Bay, if we're lucky."
The couple described themselves as average income earners. Brendan has a fulltime job while Monique works about 50 hours a fortnight. Monique had an appointment with a mortgage broker on Monday and said she would start the whole process again.