The Western Bay's three Members of Parliament have spent more than $57,000 on travel and accommodation in the first quarter of the year, figures released by the Government show.
The highest Bay spender was Clayton Mitchell, a list MP for New Zealand First, who racked up a total of $17,022 spent between January 1 and March 31.
Todd Muller followed, spending $15,429 in the same period.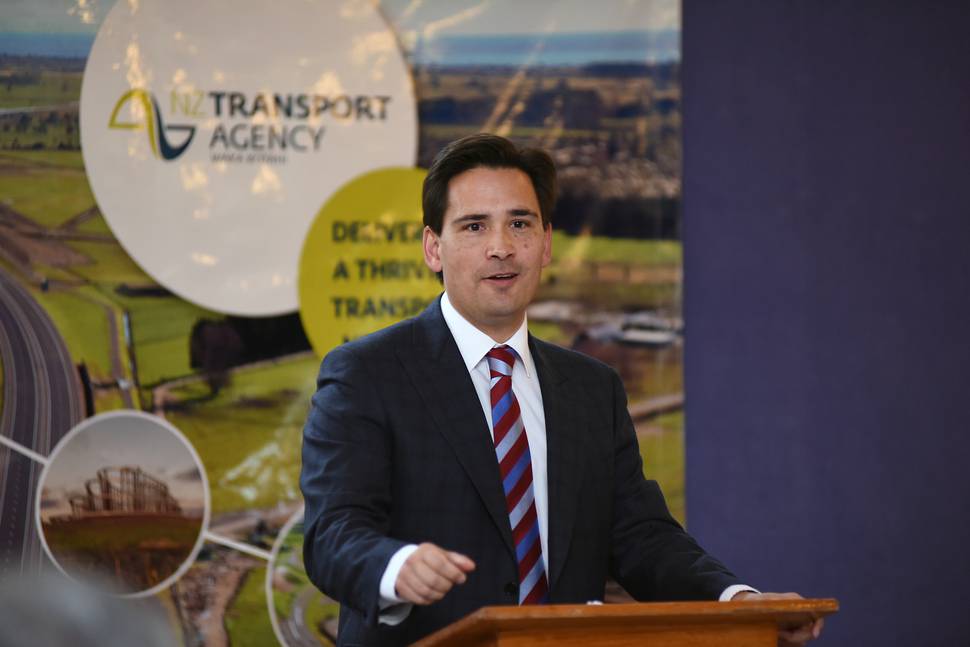 In his capacity as Tauranga MP Simon Bridges spent only $907, though in his role as Minister of Transport his expenses totalled $24,072.
Taxpayers' Union executive director Jordan Williams said Bay of Plenty taxpayers could be confident their local MPs appeared to be saving pennies when it came to their accommodation and travel expenses.
Read more: 'Healthy' food hides high sugar content
"Simon Bridges' expenses are roughly in line with other ministers, despite the additional cost of living out of Auckland or Wellington.
"Todd Muller is close to average for MPs who aren't ministers and while Clayton Mitchell had the highest expenses of the NZ First MPs he's not someone who we think has splurged, given the high cost of flights into Tauranga," Mr Williams said.
Mr Bridges said he and other ministers and MPs were generally careful about spending in the knowledge everything they did was public.
In his ministerial role he spent less than the same period last year when his expenses were more than $26,000.
"I think people will draw their own conclusions but our democracy is precious and an important part of that is Members of Parliament living in their region, understanding the issues here and then getting ourselves to the parliament of our country," Mr Bridges said.
Mr Bridges said if there was a system where MPs did not have an entitlement for travel and accommodation it would effectively lock out all but the very wealthy from Parliament.
His low travel and accommodation expenses as MP were because, as a minister, Mr Bridges has an apartment in Wellington as well as use of a Crown car wherever he goes.
"I do have use of a Crown car in Tauranga but I don't use it unless I'm travelling some distance from home out of the Bay."
Mr Muller said his expenses were "just part of the job".
"I've been elected to do a job, that job requires me to move around the country, particularly to Wellington very frequently, so that will incur some expenses."
He said he was increasingly being asked to travel to different parts of the country to make speeches and, when he did, he tried to reference how good the Western Bay and Tauranga were.
"It's a privileged job to have and I do the best I can when I'm out there doing it. Ultimately it will be up to others to decide [if I've achieved] in a year or so."
Mr Muller said his PA usually booked accommodation and transport. His only instructions to her were to stay within the amount allowed for such expenses.
Mr Muller spent $2271 more than he did in the same period last year. In the past year, he spent the most between July and September when his expenses totalled $21,470.
Mr Mitchell was the highest spender in his party.
"As a list MP I don't have a constituency. A lot of my work is spread through the entire country," Mr Mitchell said.
He attributed his $17,000 bill on the increased amount of travelling he had done since January, which included trips to Wellington, Napier, Christchurch, Invercargill, Auckland and Northland.
"NZ First was the only party to oppose the health and safety law when it came through so there was a lot of people wanting to know what it was we were opposing and why and what change we were fighting for."
As one of only 12 NZ First MPs, he said meaningful engagement with people all over the country was important.
In the same period last year Mr Mitchell spent only $6750 which he attributed to the by-election in Northland when he was electioneering and so paid for travel and accommodation out of his own pocket.
In the past year Mr Mitchell spent the most between April and June - a total of $21,659.
When Mr Mitchell travelled he said he would opt for the cheapest accommodation and car available.